RidersDiscount.com has now has in stock 2011-2013 ZX10R PCV ready to ship! Supply is limited, so call Mike at 866.931.6644 ext 804 or send an email to FORUM at RIDERSDISCOUNT dot COM with PCV 2011 ZX10R in the subject line and we'll get back to you right away.
These are on sale for $279 with free shipping to any address in the lower 48 states
but don't wait, supplies are limited so call today! We also have the GEN 3's in stock and ready to ship.
Every Dynojet Power Commander Five comes with detailed installation instructions for the Kawasaki 2011 ZX10R.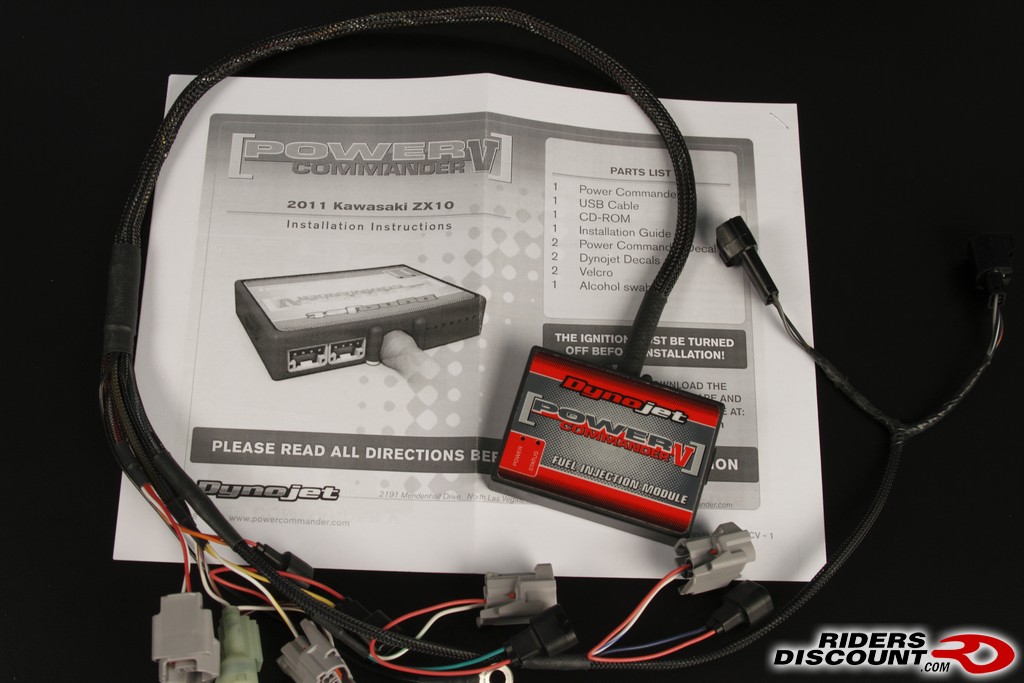 OEM-specific cables are included with each kit, minimizing the need to splice or otherwise permanently modify the wire loom. These connectors perfectly match up to those on your motorcycle and therefore, are waterproof and reliable.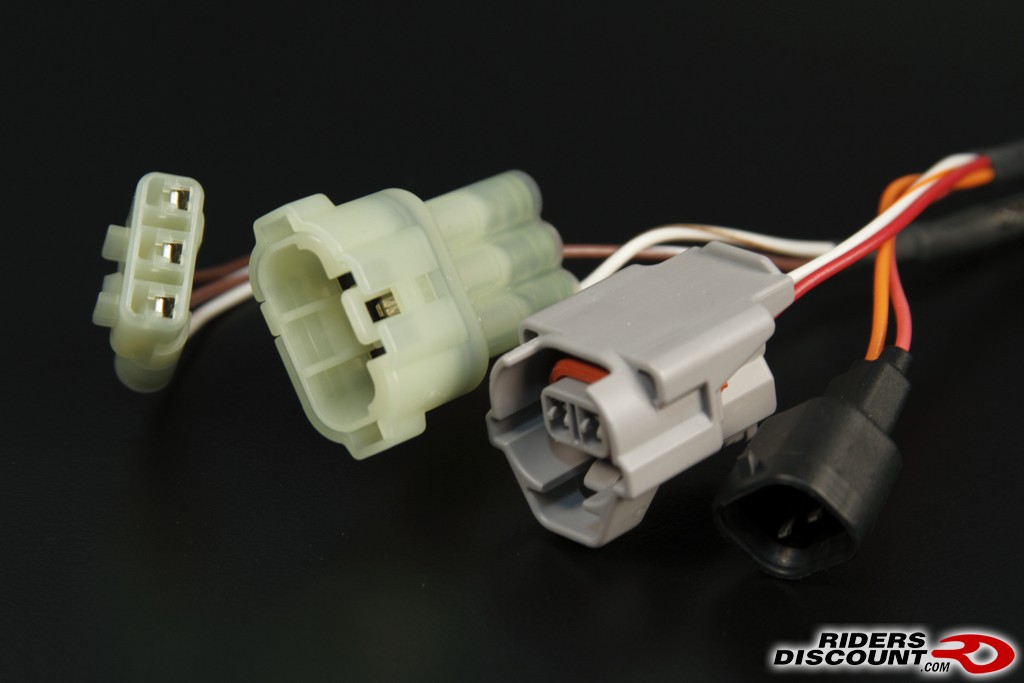 From left to right, the each of the 2011 ZX-10R plugs pairs go like this: crank position sensor, injector #1, injector #2, injector #3, injector #4 and throttle position sensor. The single ring at the top is for grounding the device near the top shock mount where the OEM harness is also grounded.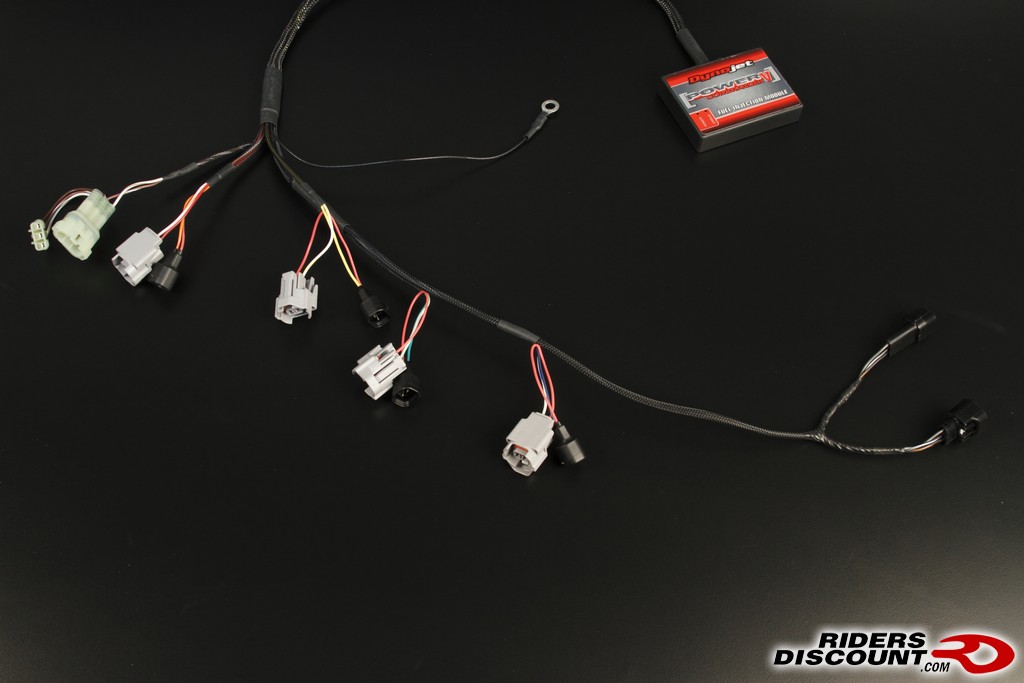 For those that demand maximum performance from their ZX10R, every Dynojet PC-V features a row of accessory inputs on the top side of the unit. Here, inputs for a map select switch, quick shifter, speed sensor and an analog input are provided. These inputs allow the user to not only add separate functions like the map switch and quick shifter, but also allow fueling adjustments to be made based upon inputs from speed and other variables to adjust engine performance based upon predefined conditions.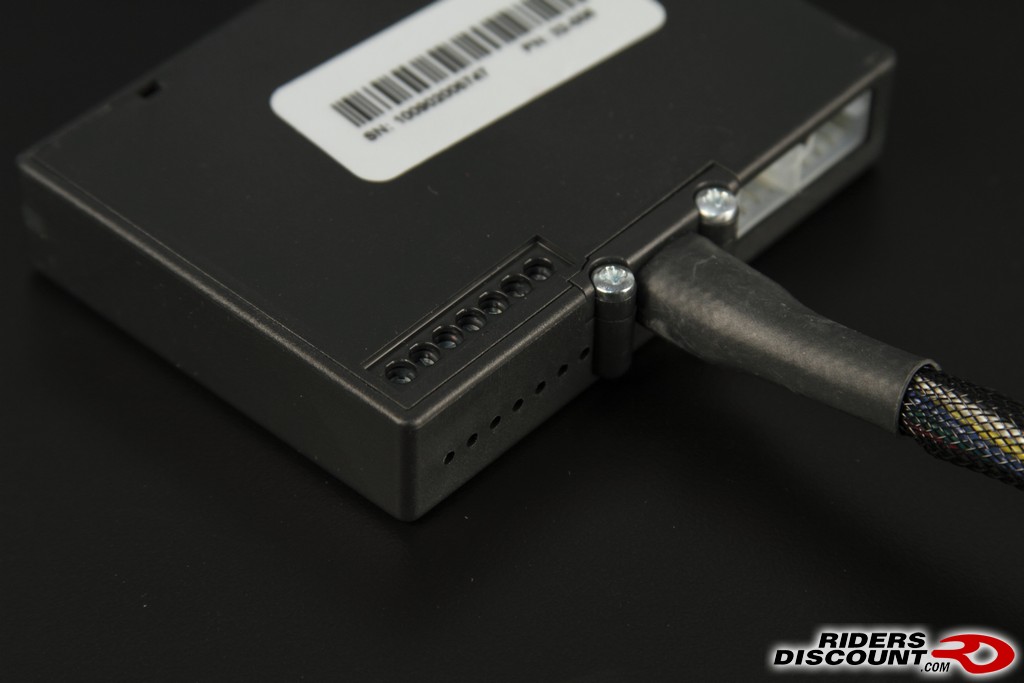 A pair of expansion ports allow the direct plug-in of other optional Dynojet accessories like their color LCD kit or an Autotune device. Both of these tools help riders to better setup their Power Commanders no matter the environmental conditions or when the fuel used to tune the bike is not available. In this way, these variables can be eliminated from reducing maximum power output.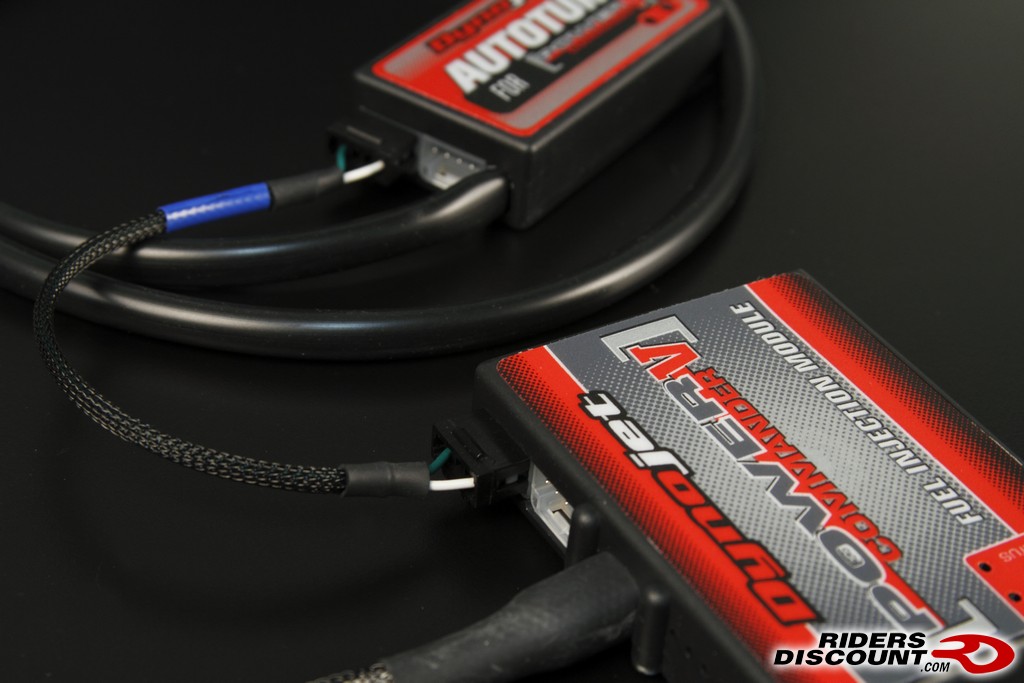 Don't forget to ask about our Dynojet AutoTune special when ordering. We have these kits in stock and ready to ship – call today!