Protect your motorcycle's swingarm from damage in the event of a crash with axle adjuster block swingarm sliders from Driven Racing. These swingarm sliders not only help reduce, if not entirely eliminate – damage from a sliding type crash to your motorcycle's swingarm, but they also add a trick appearance to your bike
and
make it easier to obtain proper chain tension when changing wheels. Driven Racing axle block sliders are precision machined from 6061-T6 billet aluminum to tighter tolerances than the OEM chain adjuster blocks. It is due to this quality machining that there is less play between the axle and the adjustment blocks when tightening the axle bolt after rear wheel installation. Barring a sprocket change, your axle blocks are less likely to require adjustment to maintain the same chain tension when changing out wheels.
Driven axle block sliders are available in your choice of black, red, blue, gold or titanium colors for all 2007-2010 Kawasaki Ninja ZX10R models. We have black only for the 2011-2013 ZX10 as well.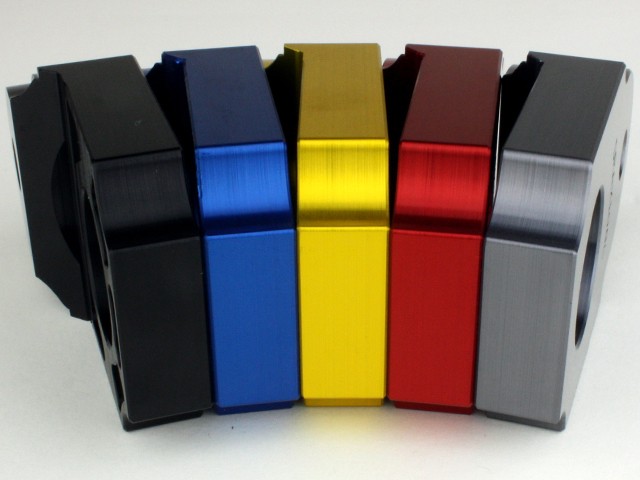 These are not yet available on our website. To order, call MIKE at 866.931.6644 ext 804 or, you can email us with any questions you may have. Send those to FORUM at RIDERSDISCOUNT dot COM with ZX10R AXLE SLIDERS in the subject line and we'll get back to you right away. Don't forget to specify the model and year of your motorcycle for accurate availability!
All Driven Racing Axle Block Slider Kits come with everything you see here: instructions, axle adjuster blocks and swingarm slider elements.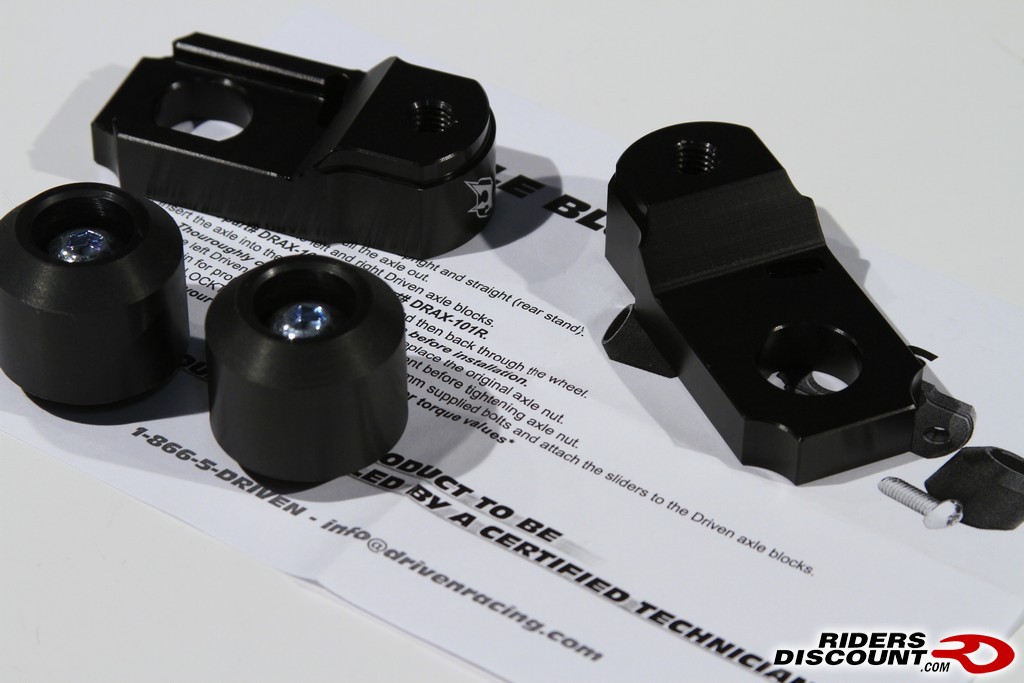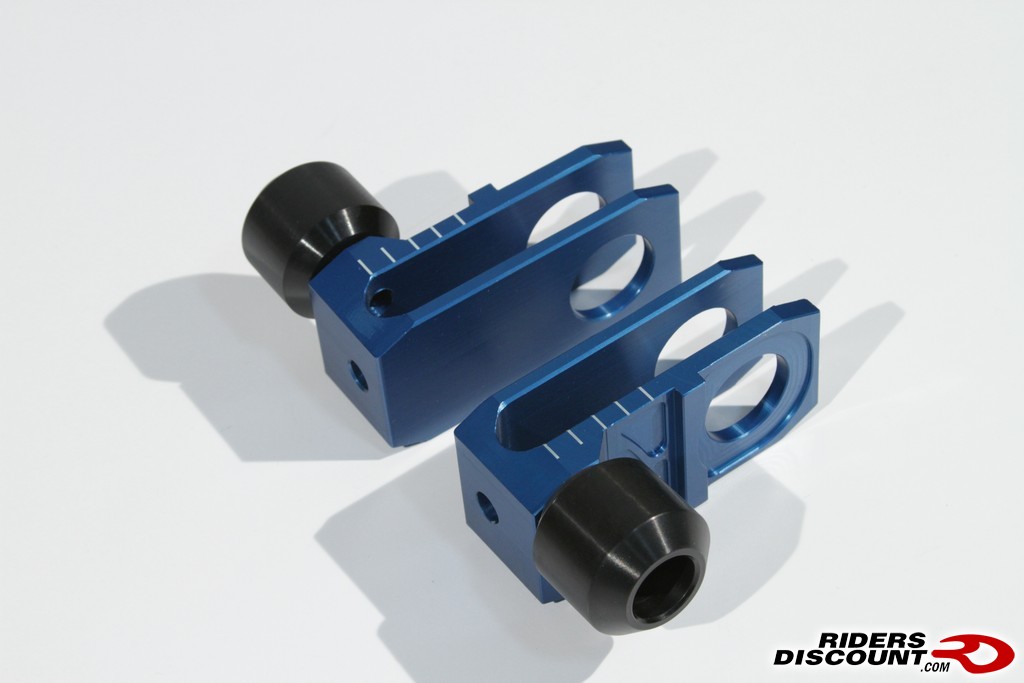 Further aiding in crash resistance, the slider elements themselves have a metal sleeve that goes between the hard plastic outer and the bolt that holds it against the axle block.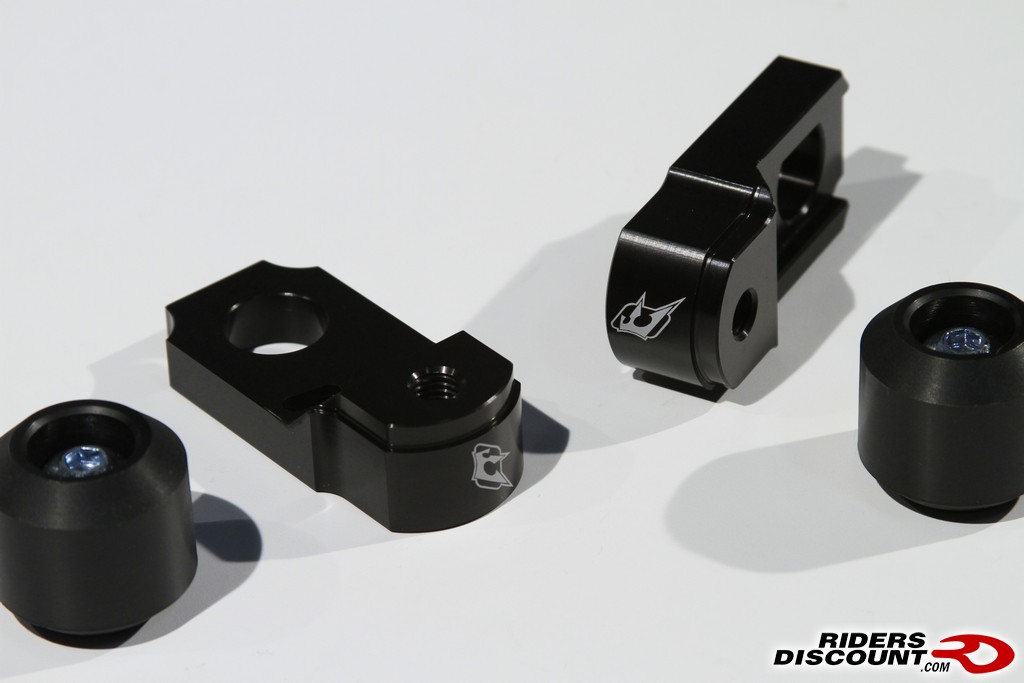 Axle block sliders are CNC-machined from aerospace grade aluminum providing a perfect fit for your motorcycle.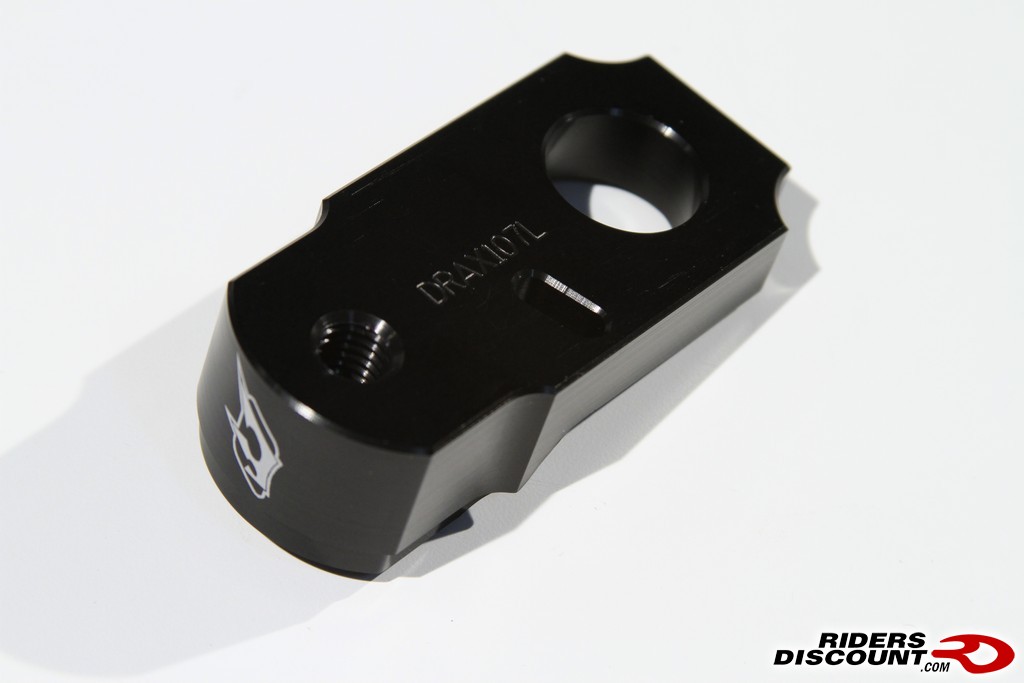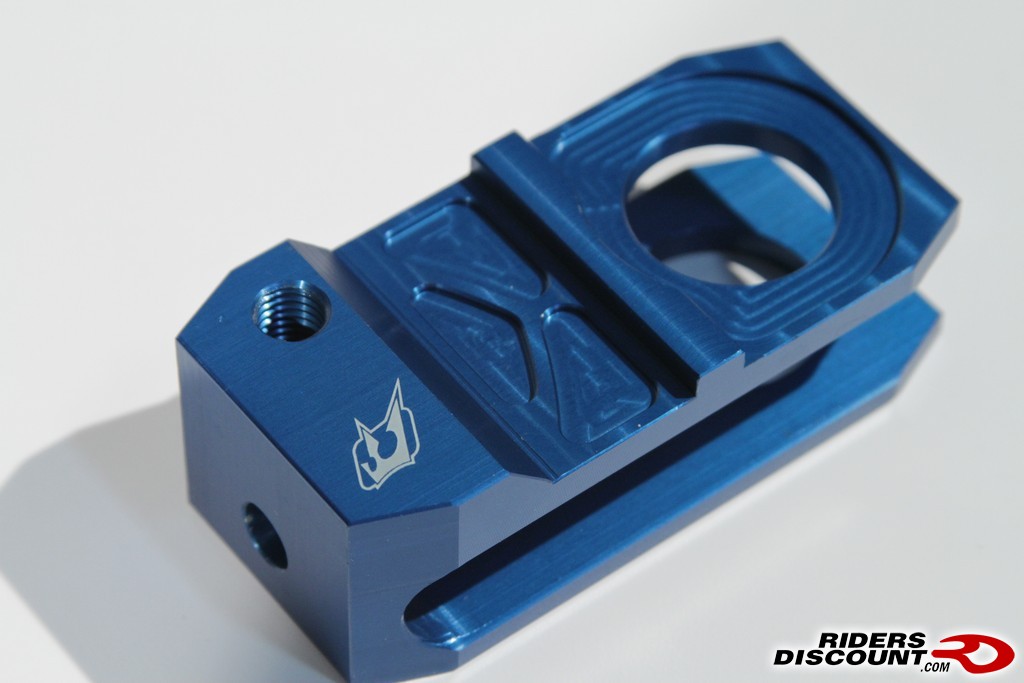 Here they are mounted on our Triumph 675 project bike.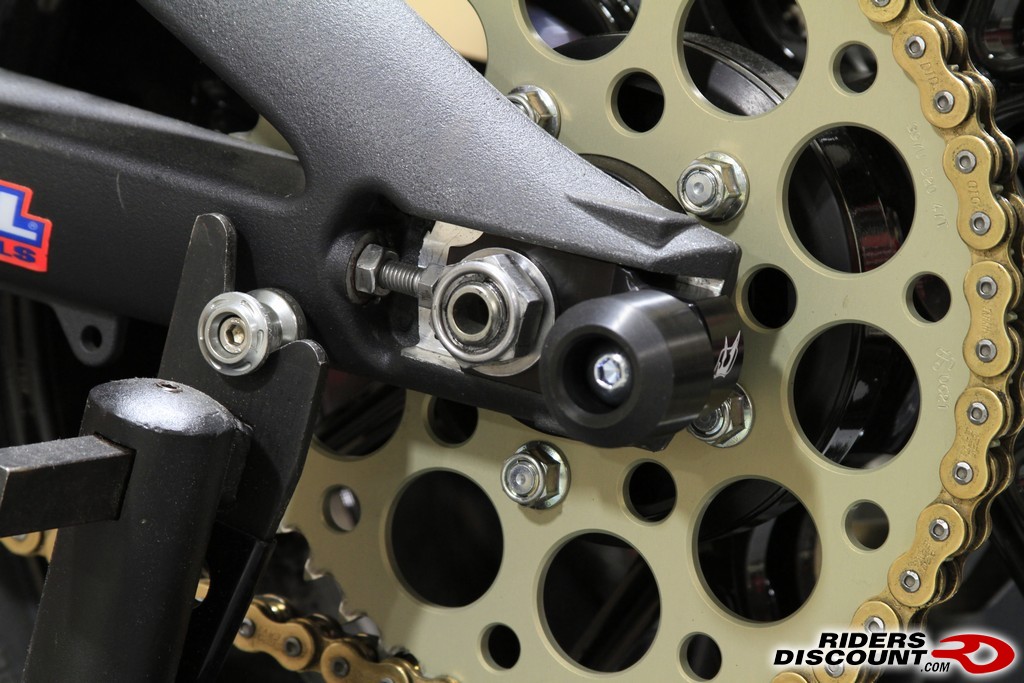 Viewed from behind, you can clearly see the standoff permitted by the Driven swingarm sliders.