Designed and manufactured in the USA, Driven Racing components have become more prominent this year due to the quality of construction in their parts. Driven clip-ons are no exception to this fact. The clamps are manufactured from CNC-machined 7075-T6 aluminum while the bars us 6061 aluminum. This combination provides a reliable mix of durability and crash performance, with clamps that are less likely to break while the bars have give to them and will likely prevent damage to other parts of the motorcycle. Clip-on handlebars are of the standard 7/8" diameter.
Driven Clip-Ons are available in black or titanium colors and fit most popular late-model sportbikes with the following fork tube diameters, including 37mm for the Ninja 250/300.
37mm
41mm
43mm
45mm
48mm
50mm
53mm
55mm
Driven Racing motorcycle parts and accessories are not yet available on our website. For more information, contact MIKE at 866.931.6644 ext 804 or send an email to FORUM at RIDERSDICOUNT dot COM with DRIVEN ZX10R CLIP-ONS in the subject line along with the model and year of the bike you ride and we'll get back to you right away.
The first thing we noticed about Driven clip-ons is how light they feel out of the box.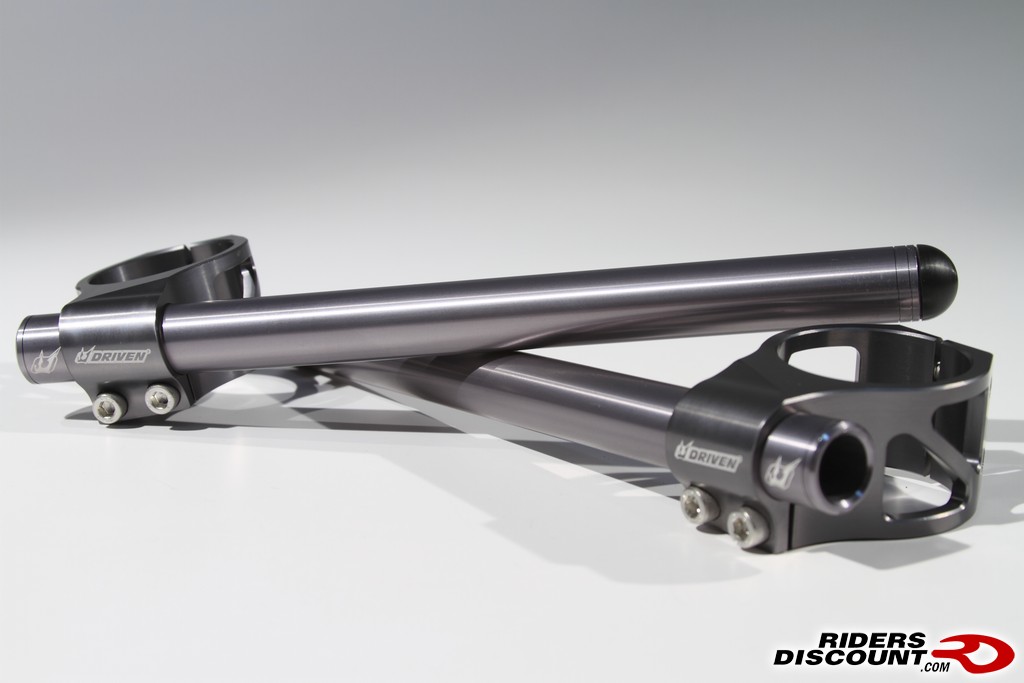 The second thing that appealed to us was the quality of machining applied to the clip on clamps and handlebars. No sharp edges anywhere.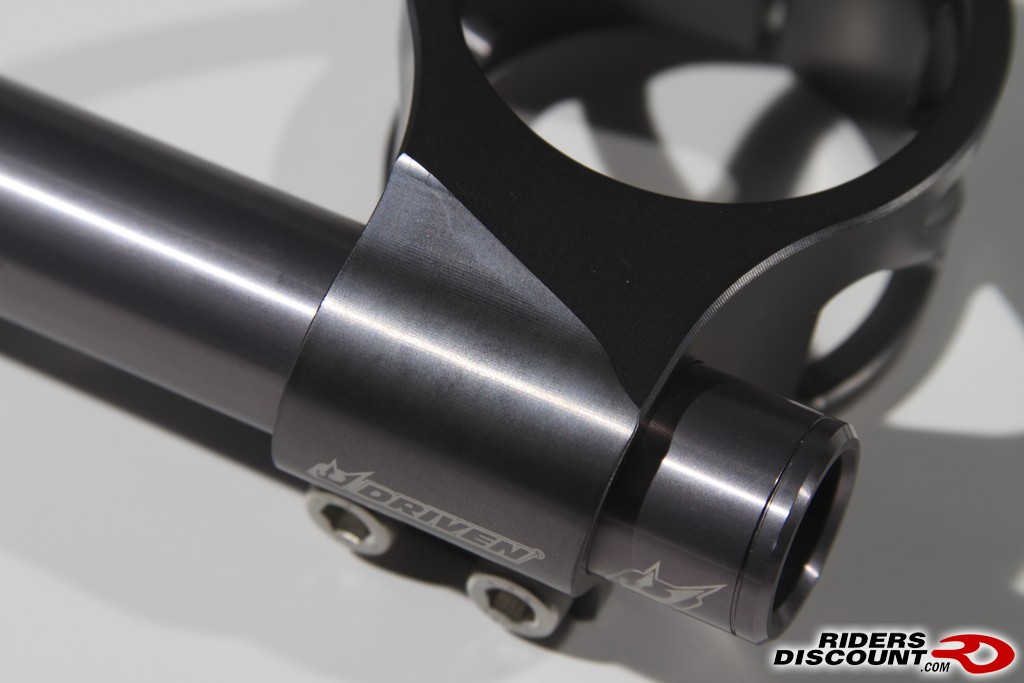 Fork tube clamps are machined for lightness and high quality hardware is used for assembly.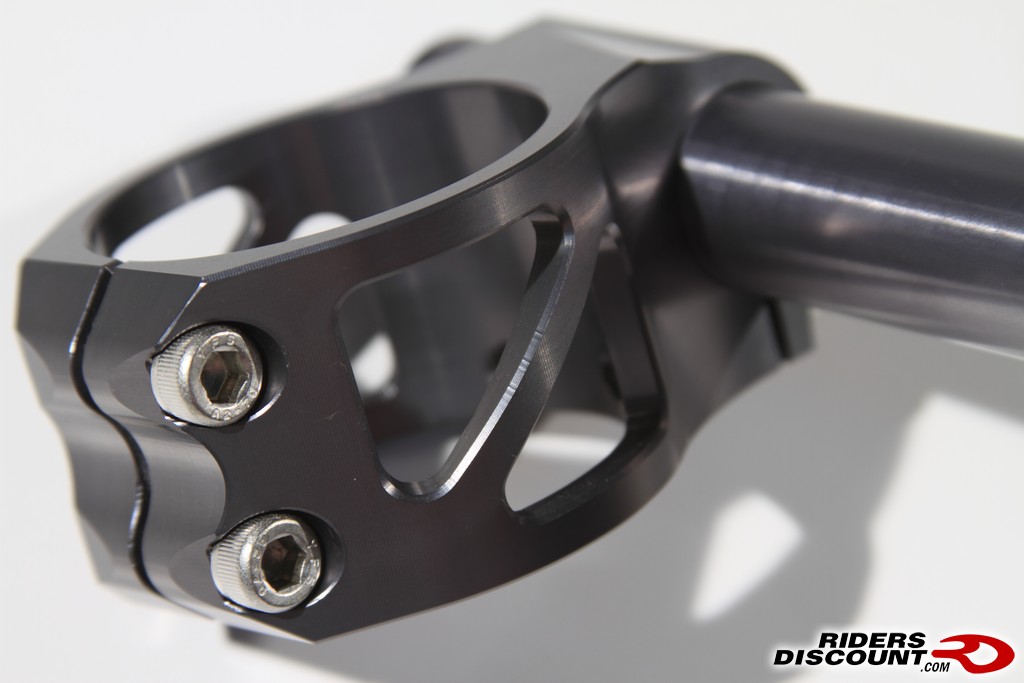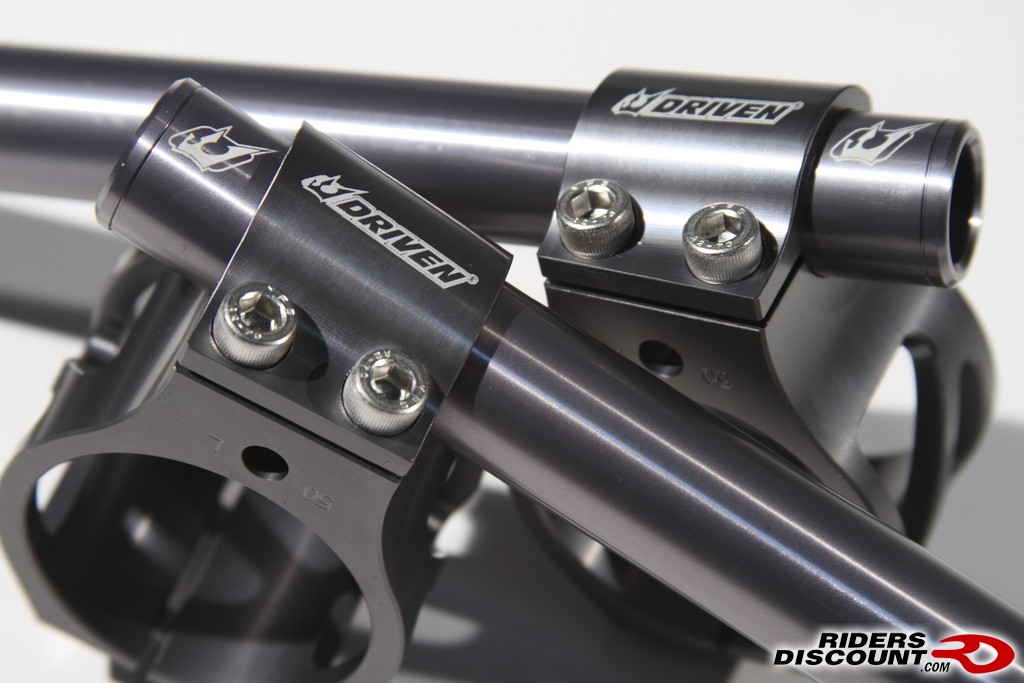 Black clip-on from Driven Racing.