Our Team RidersDiscount.com motorcycles are all equipped with the very same chain and sprockets you see here because they're durable, light and reliable. By reducing rotating mass, you can expect improved throttle response from your motorcycle. You'll also have a wide range of drivetrain ratios to choose from based upon your needs.
Renthal rear sprockets are machined from 7075 T6 aluminum construction (not cheaper, less durable 6000 series aluminum!) and then hard anodized specifically to stand up to the conditions routinely encountered by road and road-racing motorcycles. The hard anodizing process reduces friction where the DiD ERV3 chain interfaces with the sprocket to increase chain and sprocket life. The hard anodizing process also inhibits corrosion and gives the rear sprocket a distinctive finish. Best of all, the Ultralight Renthal chainwheel design reduces rotating mass, thereby improving throttle response because they're 66% lighter than equivalent steel sprockets.
Renthal front sprockets are machined from 655M13 nickel chrome molybdenum alloy steel. After machining, they're case-hardened for the ultimate in durability. Like their rear sprockets, Renthal countershaft chainwheels are built to last and (where possible) employ the Ultralight design to reduce rotating mass when compared to conventional steel front sprockets. All Renthal sprockets - front and rear – are precision CNC-machined for a close fit, excellent concentricity and light weight. This reduces friction between chain and sprocket which, combined with their lightweight manufacturing techniques, means more power is delivered to the ground than with other sprockets. All of this is done without sacrificing safety or longevity.
These 520 chain kits also include a DiD ERV3 chain with 120 links. Regarded by many as the best 520 chain for road-going motorcycles, the ERV3 uses X-ring seals to keep lubricant in place against each pin and plate while keeping dirt and grim out. The X-ring seal is particularly advantageous because it does all of this with minimal friction loss, so you get the most efficient transfer of power to the rear wheel without excessive chain wear.
Call
Mike
for your sprocket and chain needs - 866.931.6644 ext
804
. You can also email us, send those to FORUM at RIDERSDISCOUNT dot COM with RENTHAL 520 CONVERSION KIT in the subject line and please include the gear ratio you need and the year and model of the bike you're riding for accurate availability.
Get everything you need in ONE box with a DiD ERV3 X-Ring chain along with a Renthal front and rear sprocket.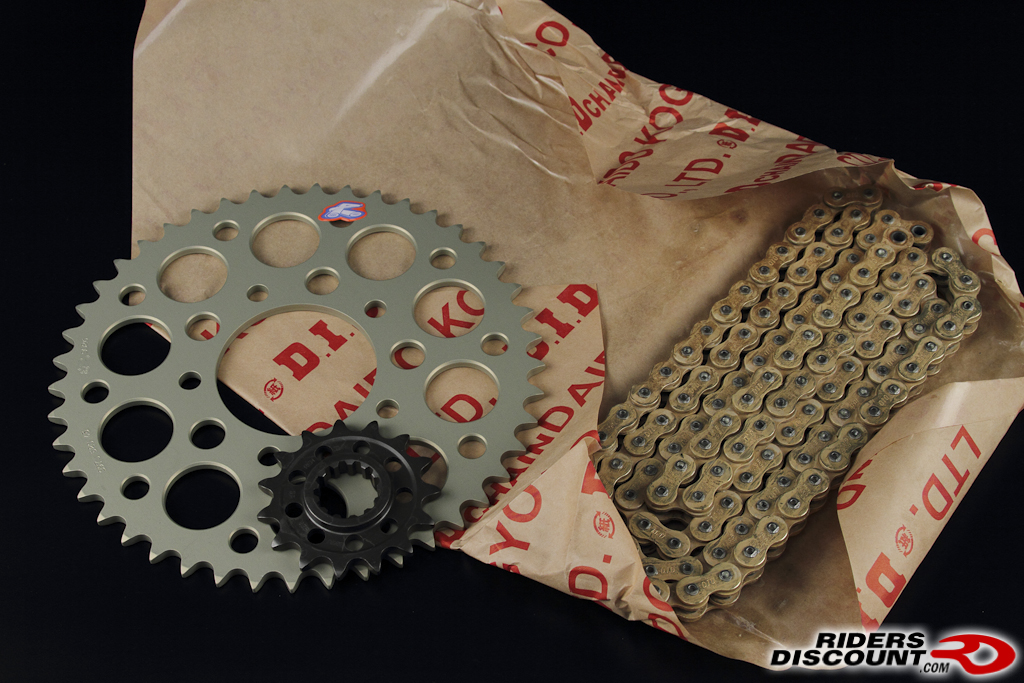 We can also supply this DiD chain tool to help you remove and replace your bike's existing chain.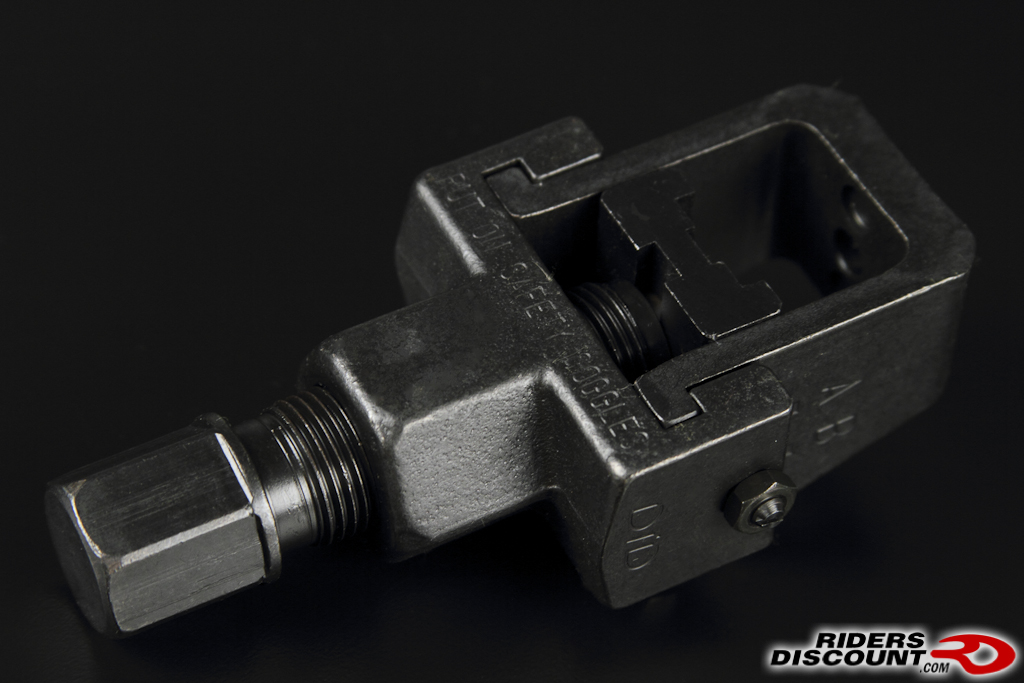 Renthal chain wheels are available in a wide range of tooth counts. Talk to our experts today and find out what combination will give your motorcycle the best performance for your needs.