The only thing better than D.I.D's ERV2 chain is their own ERV3. Boasting the same weight as the older model, but with 5% higher tensile strength and 15% greater fatigue strength in the 520 pitch, this X-ring chain is one of the best on the market. It's also the same motorcycle chain we use on many of our own racebikes. If you're swapping out chains, save yourself some dough and get an RK chain tool to do the job. This tool will pay for itself the first time you put on your own chain.
We can also put together a 520 conversion kit just for your needs.
These parts are not on our website, call MIKE at 866.931.6644 ext 804 so he can build a kit to suit your needs. Email us - FORUM at RIDERSDISCOUNT dot COM is the address, and be sure to include the make and year of the bike you ride along with the type of sprockets you need and we'll get your parts shipped out fast.
The familiar gold box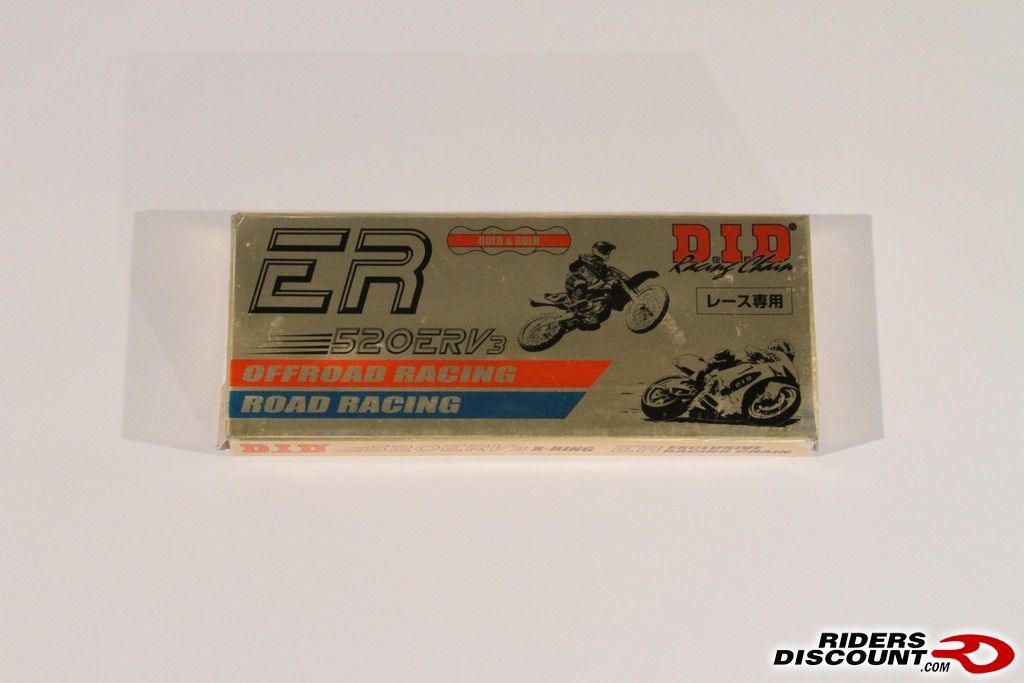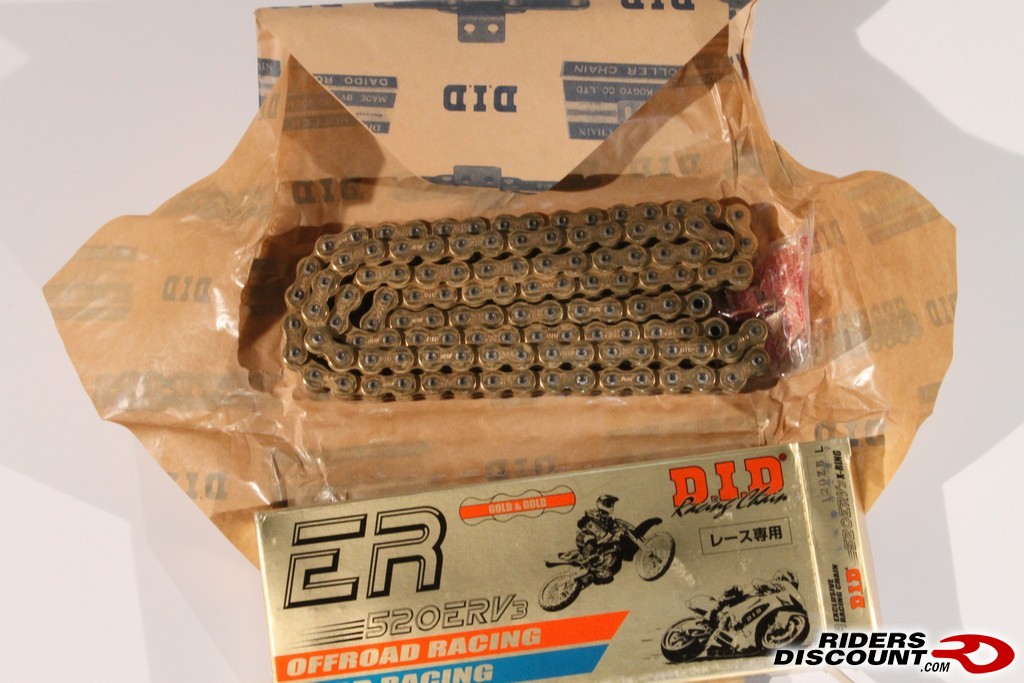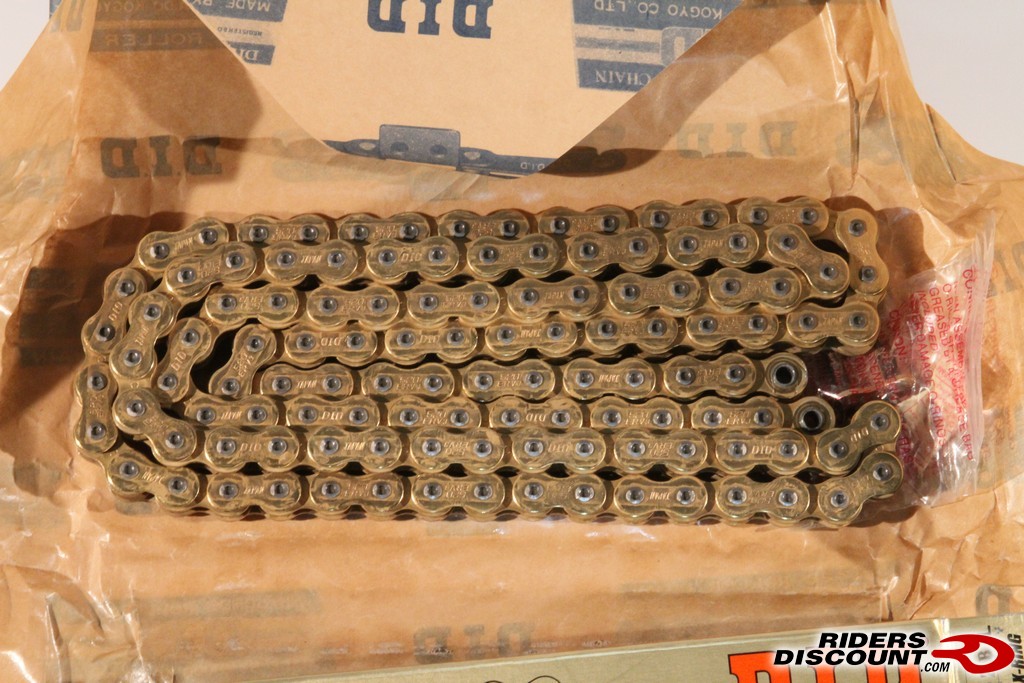 The RK chain tool allows any user to perform standard chain maintenance procedures such as cutting a chain to length and attaching rivet links.