Discussion Starter
·
#1
·
My wife and I got a little bored with our factory seats...so, yesterday we decided to take them to a local trim shop and have them re-done...custom!
Here are pics of the
stock
seat on my 10R...which is pretty much the standard on all of our bikes...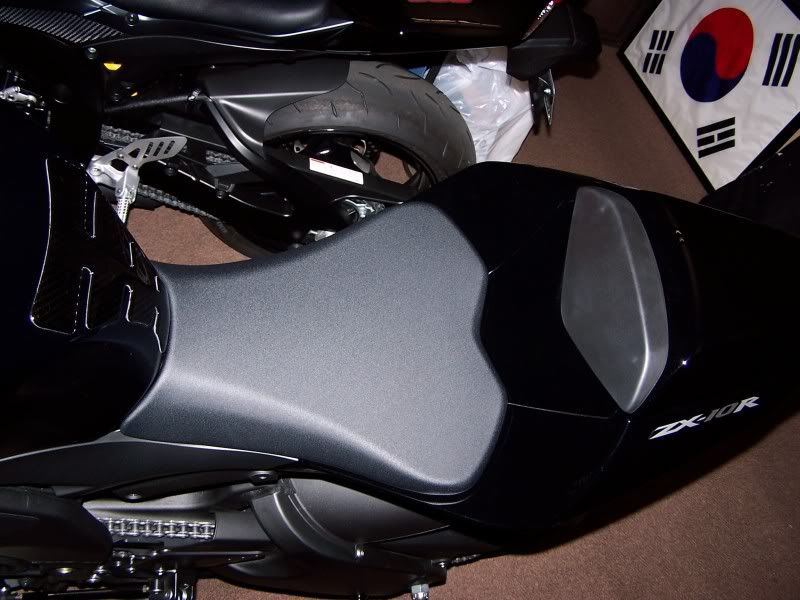 &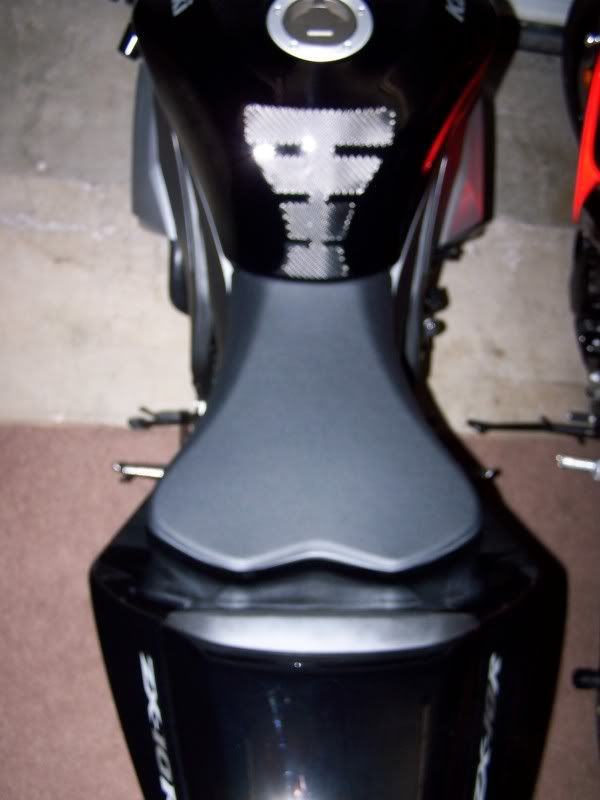 &
I like the shape of my seat...so there won't be any change to that...but the factory vinyl is boring...plus the little RUBBER back pad on the pillion cowl sucks! So, I'm having both my seat and the back pad done the same to match. A combination of black suede and black leather with cardinal red french seams...(I have small red accents on my 10R) should look pretty nice! I got the idea off the seat on the MV Agusta CC.
We should have our seats back tomorrow, and I will post up the pics as soon as I re-install them!
As for now, if any of you have custom work done on your seats...post up the pics!
:mrgreen: