Discussion Starter
·
#1
·
Now is the time to buy CRG Levers from RidersDiscount.com
.
ROLL-A-CLICK ADJUSTABLE LEVER
Available for most late-model sportbikes, CRG Roll-a-Click Levers replace the stock levers. Precision CNC-machined from 6061-T6 Aluminum and then anodized grey, black or gold we have CRG levers available in many styles including:
Regular
Shorty Length (~ 1 1/4" shorter)
Folding
CRG Roll-A-Click levers are truly on-the-fly position adjustable levers designed for OEM style master cylinders and clutch perches. The miniature clicker lever controls a roller cam assembly, giving you the ability to manipulate lever position while riding. Brake fade and clutch adjustments can be tuned in with ease.
CRG levers are not yet available on our website. Call TJ at 866.931.6644 ext 817 to order or send an email to FORUM at RIDERSDISCOUNT dot COM with CRG LEVERS in the subject line and please be sure to specify the model/year of the bike you ride, the color of the levers you prefer and whether you want standard, shorty or folding brake or clutch levers and we'll get back to you right away.
CRG standard length lever in gold.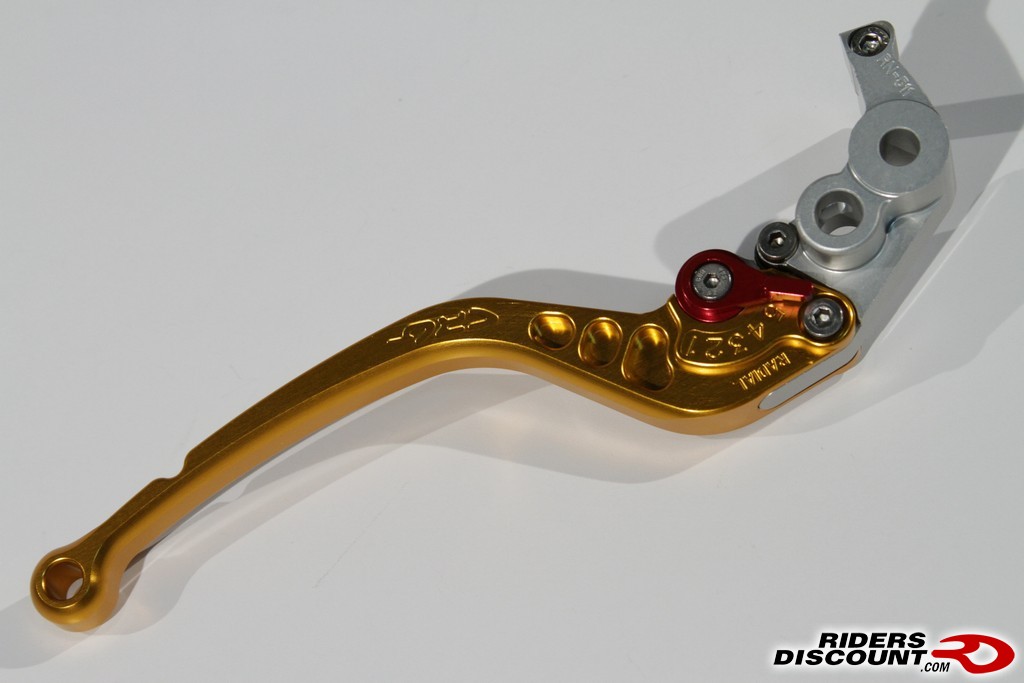 All CRG levers come as a direct-fit replacement for the OEM lever on your motorcycle. Simply remove the original brake or clutch lever and put the CRG unit in its place.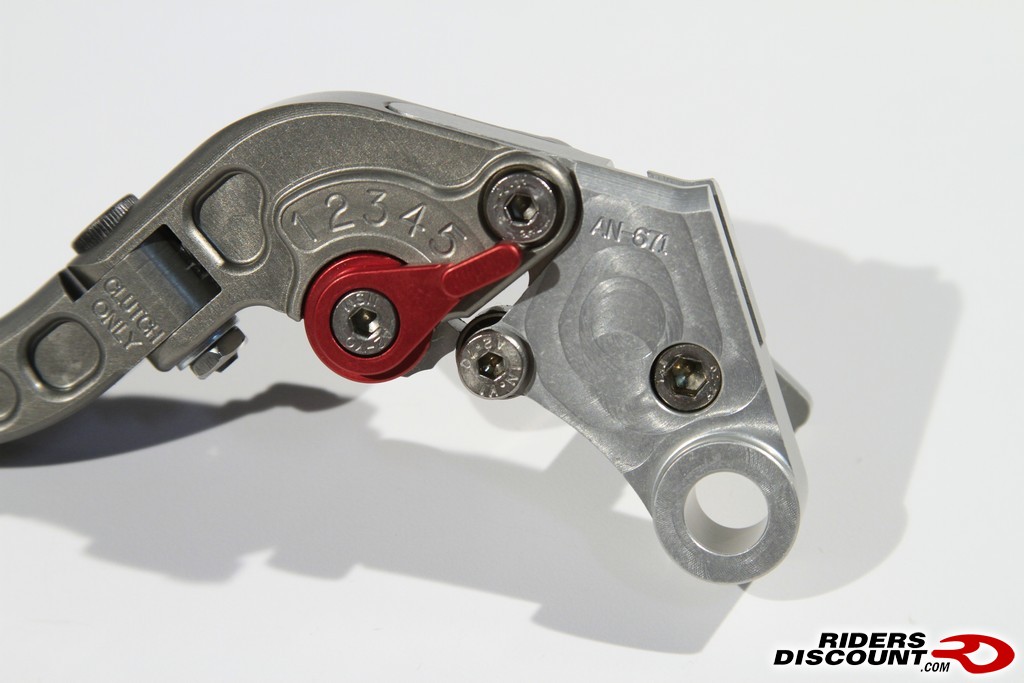 Cam adjustment mechanism is smooth yet reliable.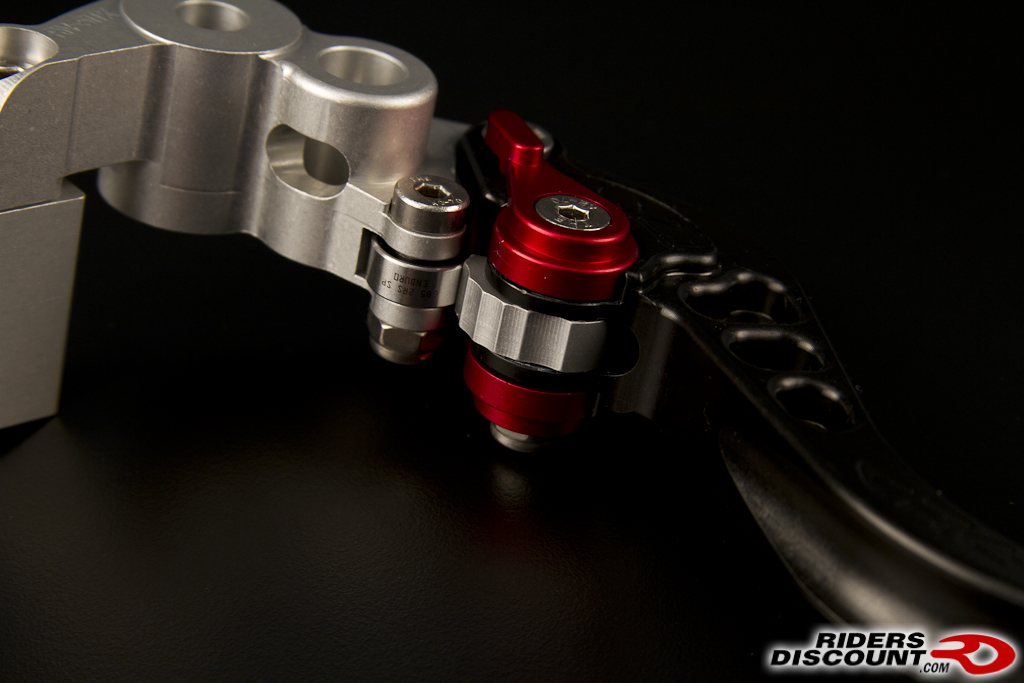 CRG folding levers add an extra degree of survivability.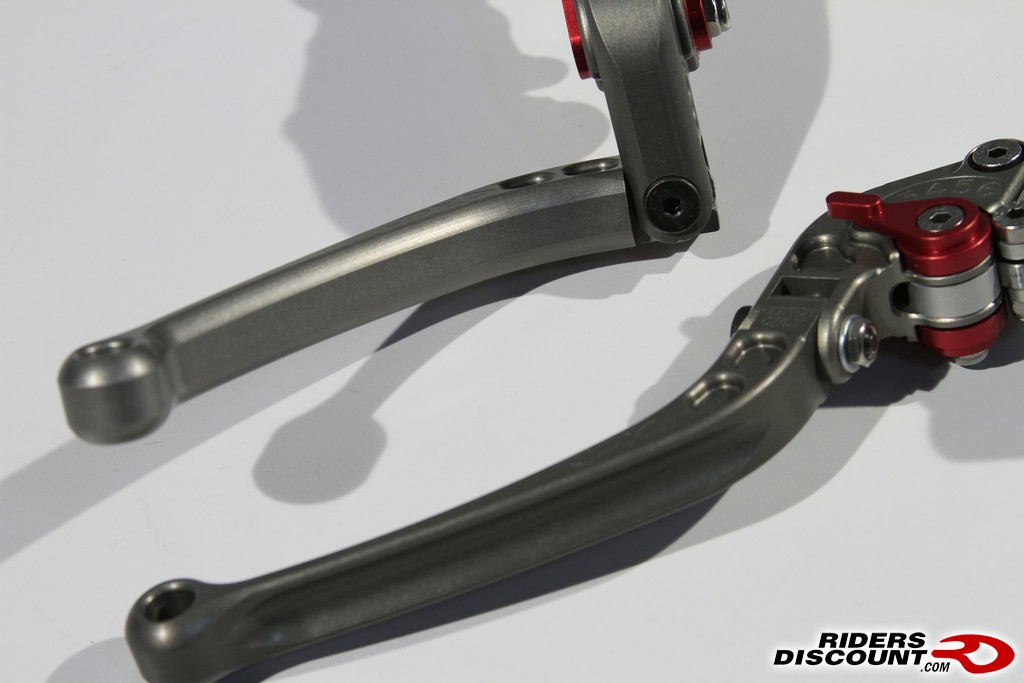 CRG shorty levers in black.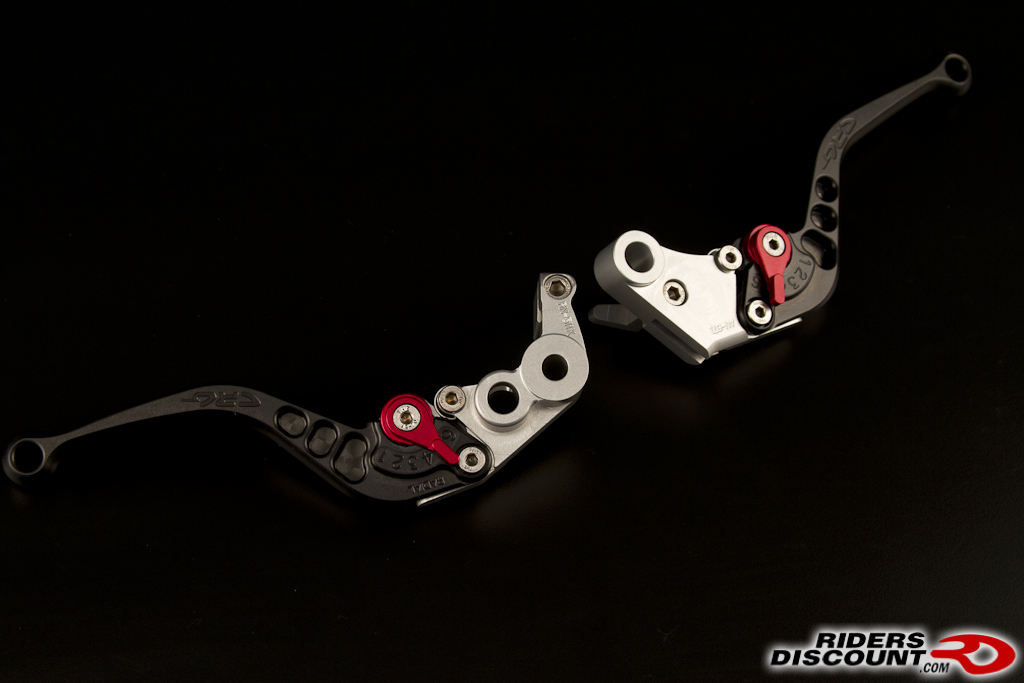 Top level riders are frequently adjusting clutch cable slack to compensate for thermal and wear changes in the clutch system during racing and riding situations. The CRG GP Cable Clutch features a large detent style adjusting wheel to manually adjust the cable slack. Additionally, CRG has innovated a unique "Racheting Thumb Pad" which allows for adjustment of cable slack at a defined limit, 60 degrees of turn, per engagement. An added benefit of the ratchet pad is that the rider need not remove his hand from the grip in order to adjust the cable slack. The CRG GP Cable Clutch has infinitely adjustable static positioning. By turning the "Micro Clicker Knob", the optimal static (open rest) position of the lever can be tuned in for rider preference depending on variables of hand size, grip diameter, glove thickness, and hand fatigue.