Cox Radiator Guards are an inexpensive solution to a potentially very expensive problem; a leaky radiator can lead to not only rashed bodywork, but also an over-heated motor, leaking head gasket … a trip to the hospital – the list goes on. The culprit could be as small as a rock that made its way into the rad.
These screens come shaped to fit the new ZX10R perfectly and include everything you need for an effortless installation with or without the radiator mounted to your bike. Each guard's frame is constructed from 5051 aluminum and the expanded aluminum screen is durable, yet lightweight and strong to withstand debris.
We have these in stock and ready to ship for all 2011 ZX10R models.
Call Mike at 866.931.6644 ext 804 to have him send you this radiator and oil cooler protection kit today. If you have any questions about this product, send an email to FORUM at RIDERSDISCOUNT dot COM with the subject line GEN4 ZX10R RAD GUARD and we'll get back to you right away.
Simple instructions, sticker-backed foam pads, zip ties and stickers come with every Cox Radiator Guard. Here's the radiator guard in titanium.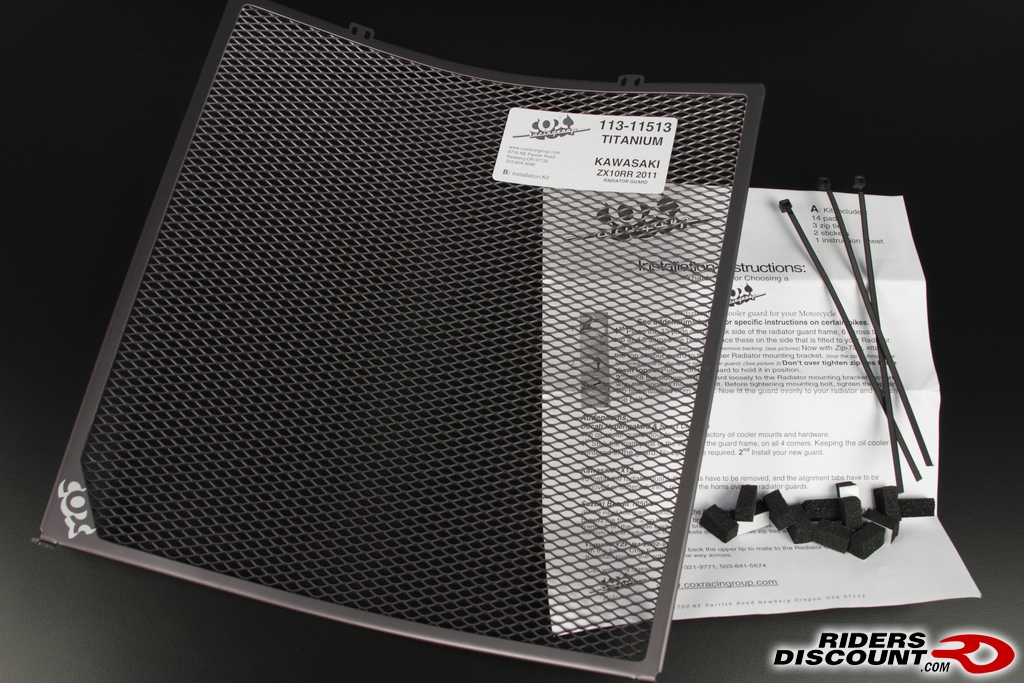 The mesh screen is durable yet surprisingly light. We've used these very same radiator guards on our own racebikes as do many AMA pro teams.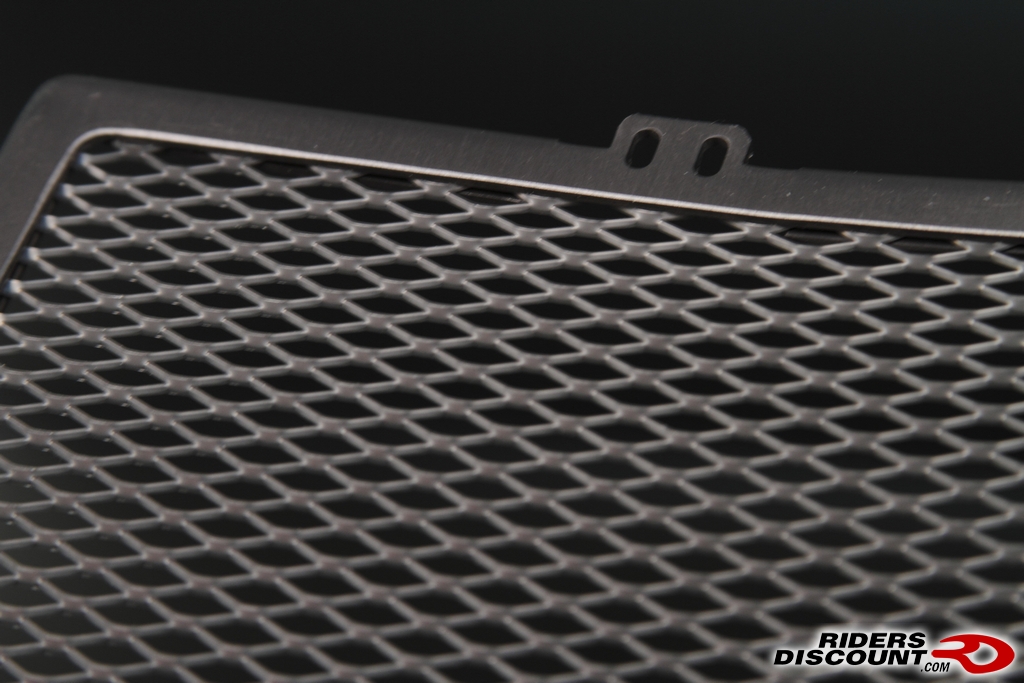 Mounting tabs are located strategically to make protecting your radiator a simple installation process.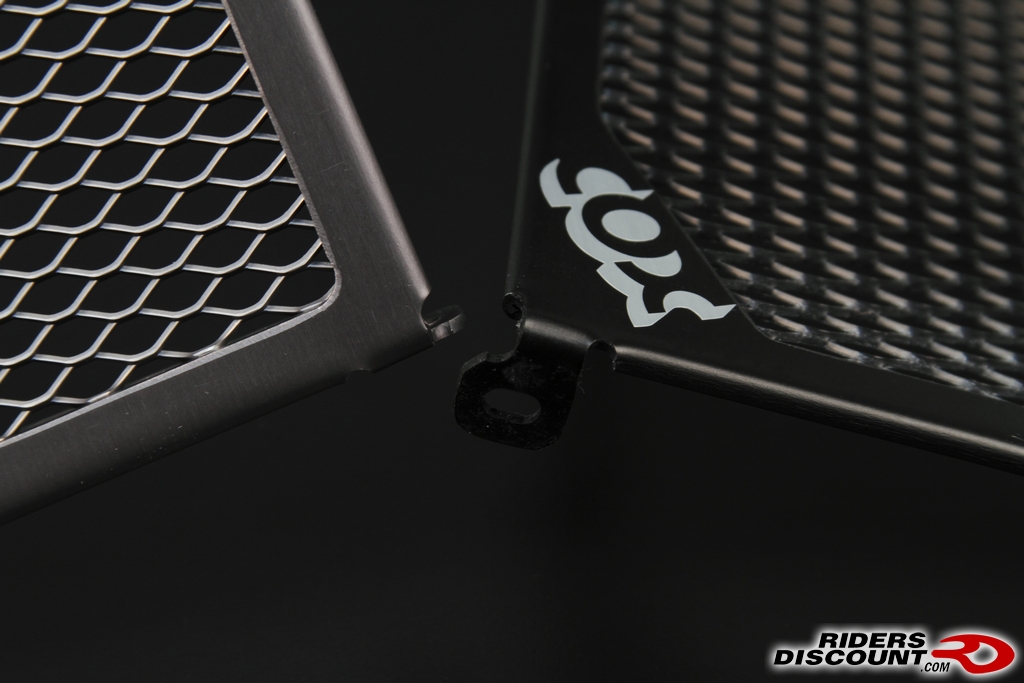 We also have these in black.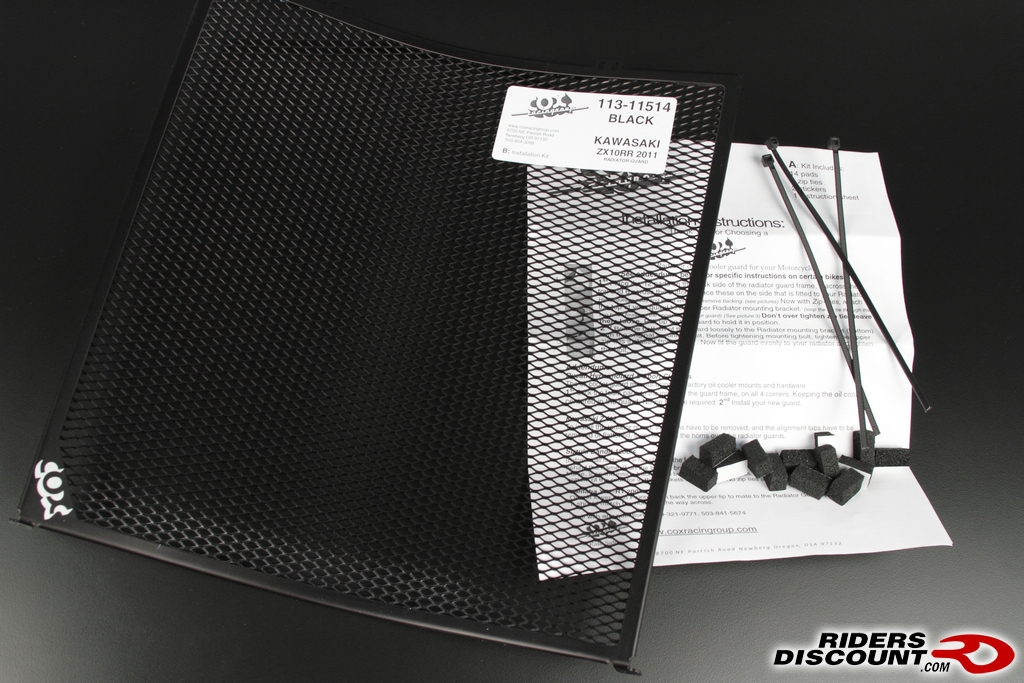 Silver 2011 ZX10R Cox Racing Radiator Guard.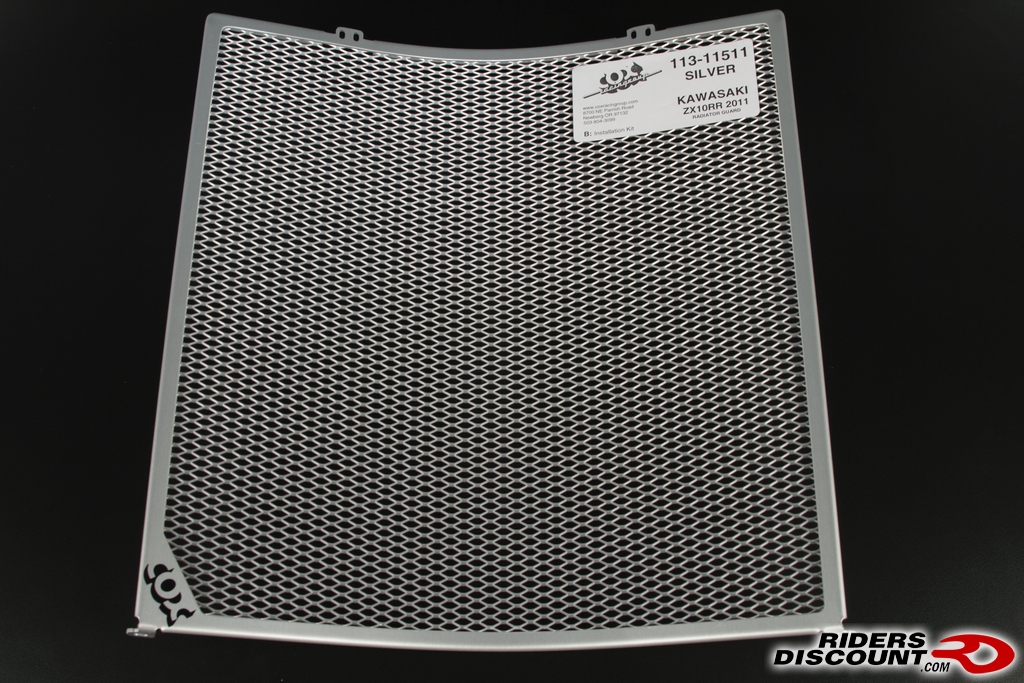 Blue Cox Racing Radiator Guard for Kawasaki ZX10R.