Competition Werkes Fender Eliminator Kits help you get rid of what is often a massive, heavy chunk of plastic attached to the back of your bike and replaces it with a close-fitting, stainless steel license plate bracket. The kit effectively cleans up the back end of your bike with minimal modification to the OEM plastics. In fact, many applications re-use the OEM fender mounting points and require no cutting or trimming at all. Made in the USA, these kits include everything you need for a clean, custom look. Some kits even include replacement turn signals that attach to the fender kit itself, so you don't have to re-use the OEM pieces.
Available for all Kawasaki ZX10R models.
We do not have these available on our website yet, give MIKE a call at 866.931.6644 ext 804 to get yours shipped out today. You can also send your questions to FORUM at RIDERSDISCOUNT dot COM with COMP WERKES FENDER ELIMINATOR in the subject line and please be sure to include the model and year of your motorcycle for accurate availability.
Everything you need for installation is included with hardware and clear instructions. When the OEM signals are attached to the fender, Competition Werkes includes their own turn signals with the kit. Also, for applications in which the OEM license plate light cannot be re-used, there's also an LED light for your tag included as well.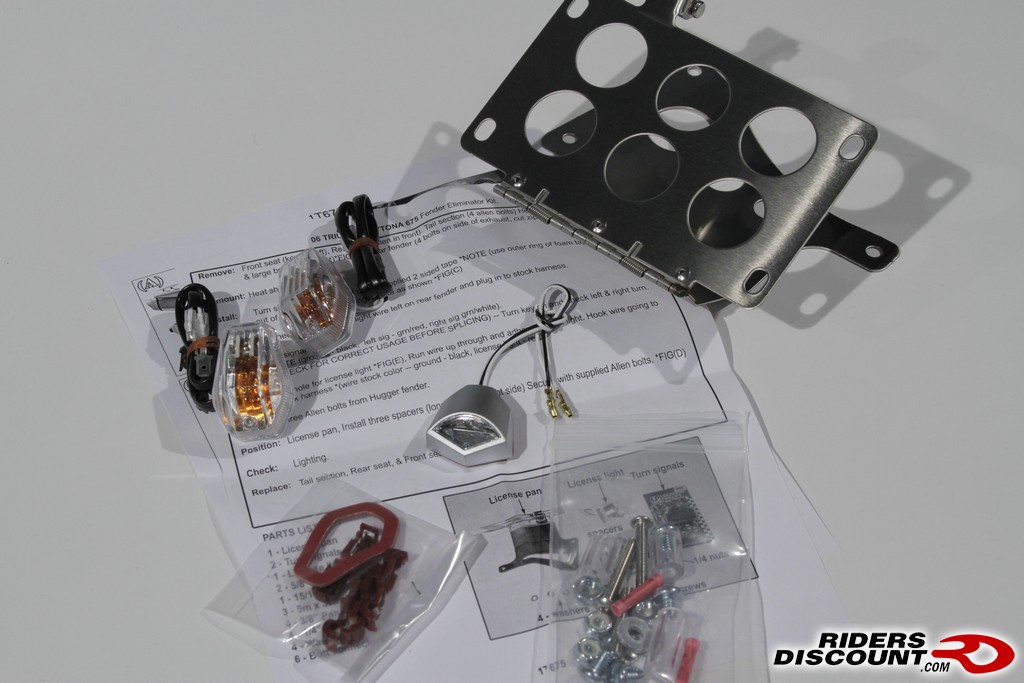 Stainless steel license plate bracket won't rust or corrode over time.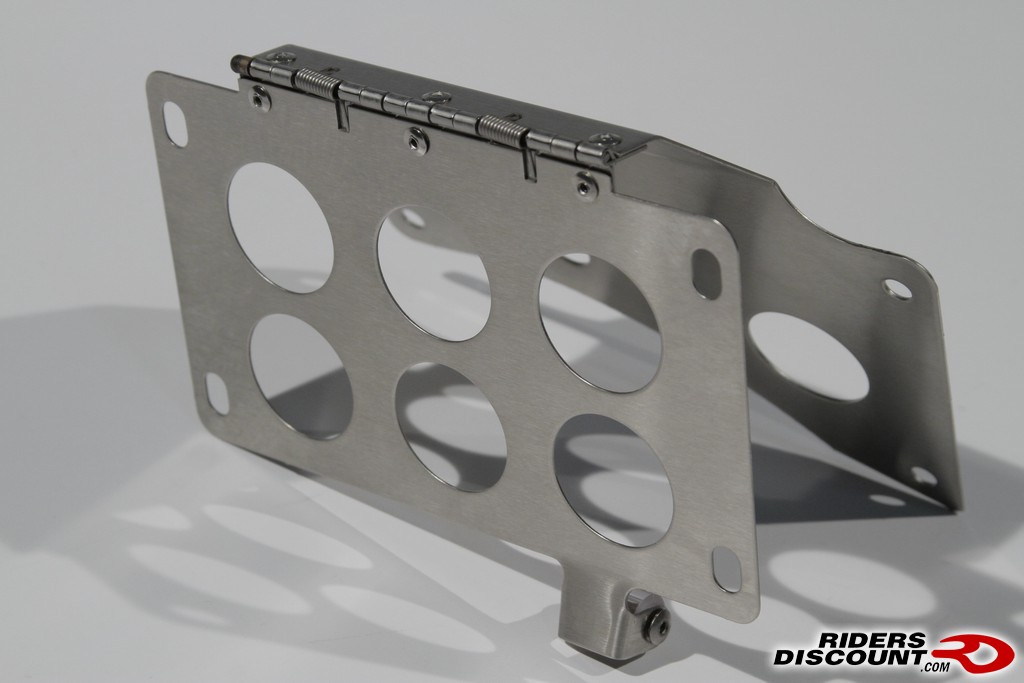 Where required, these are the lights included with the kit.