Discussion Starter
·
#1
·
A Brembo standby for years, the 19x18 master cylinder has been a favorite amongst club racers and pros alike. And even though Brembo has since introduced a newer adjustable-ratio master cylinder to the market, the 19x18 isn't going away. That's because the simple 19x18 lever ratio gives you more feel combined with a lighter pull than any OEM unit could hope for. One advantage, besides its lower price, is the self-bleeding mechanism that's built right into the master cylinder. By grace of its placement at the highest point within the system, the internal bleeder automatically removes excess air found in the brake lines any time the user pushes the brake pads back into the calipers. This usually occurs when changing the front wheel. In other words, the user removes air pockets without even trying with just a simply wheel change! Spare parts are also plentiful and riders can choose between a fixed lever or a breakaway lever to go with this master cylinder.
In addition to this excellent brake master cylinder, don't forget to ask about stainless steel brake lines to get the most out of your front end's braking performance!
We do not yet have Brembo Brakes master cylinders on our website. Call Mike at 866.931.6644 ext 804 to order your Brembo 19x18 master cylinder today. You can also email us with any questions you have – send those to FORUM at RIDERSDISCOUNT dot COM with BREMBO 19x18 in the subject line and we'll get back to you fast.
Improve feel and reduce braking effort with the installation of a Brembo 19x18 brake master cylinder.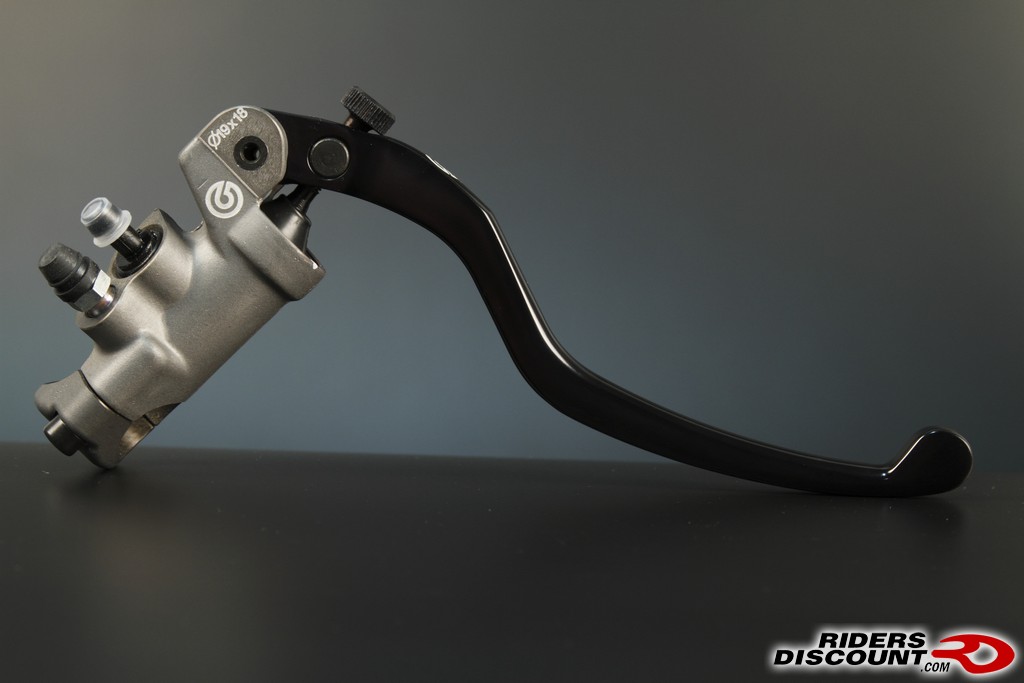 The cast unit is precision-machined in specific areas for a perfect function of the 19mm piston bore as well as to facilitate the installation of the lever, bleeder, fluid reservoir line and brake line.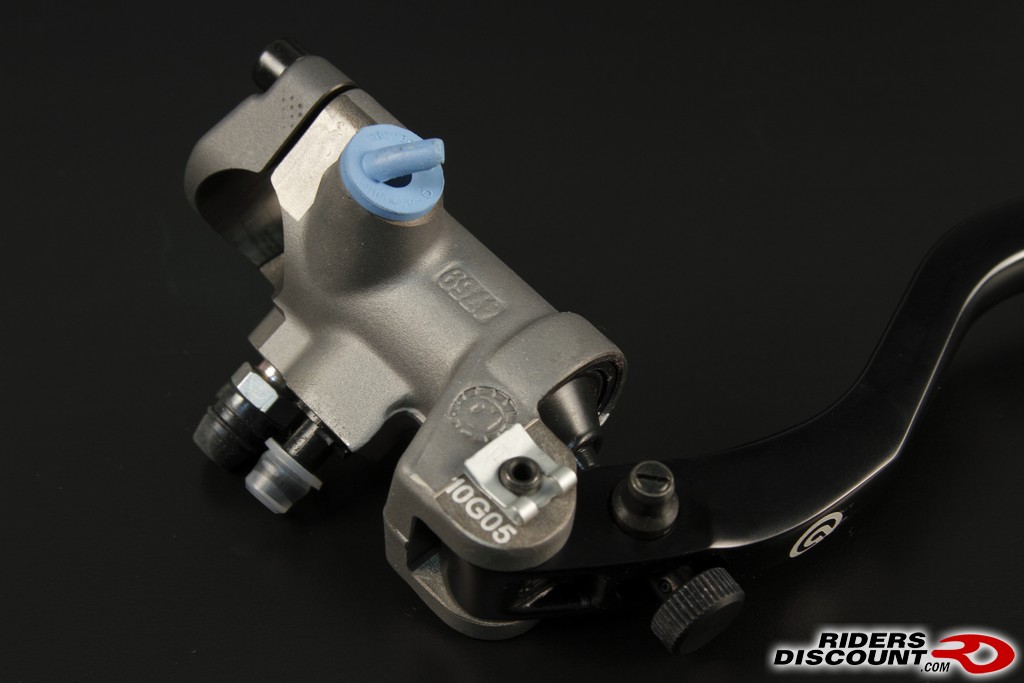 When servicing brake fluid, the Brembo master cylinder makes it easy with a bleed valve near its highest point. Be it installing new brake lines or completely flushing out old fluid, you'll be thankful for this bleed valve!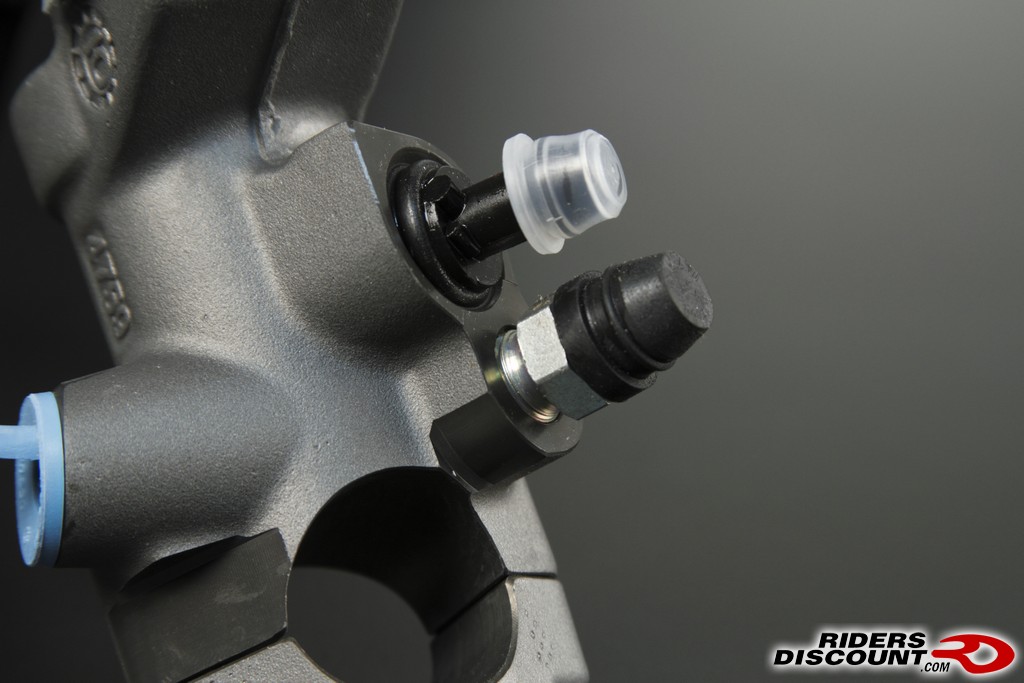 The Brembo's race-proven non-folding lever comes with a void machined into the lever as a breakaway point should you throw your bike down the road. This helps prevent damage to the master cylinder itself.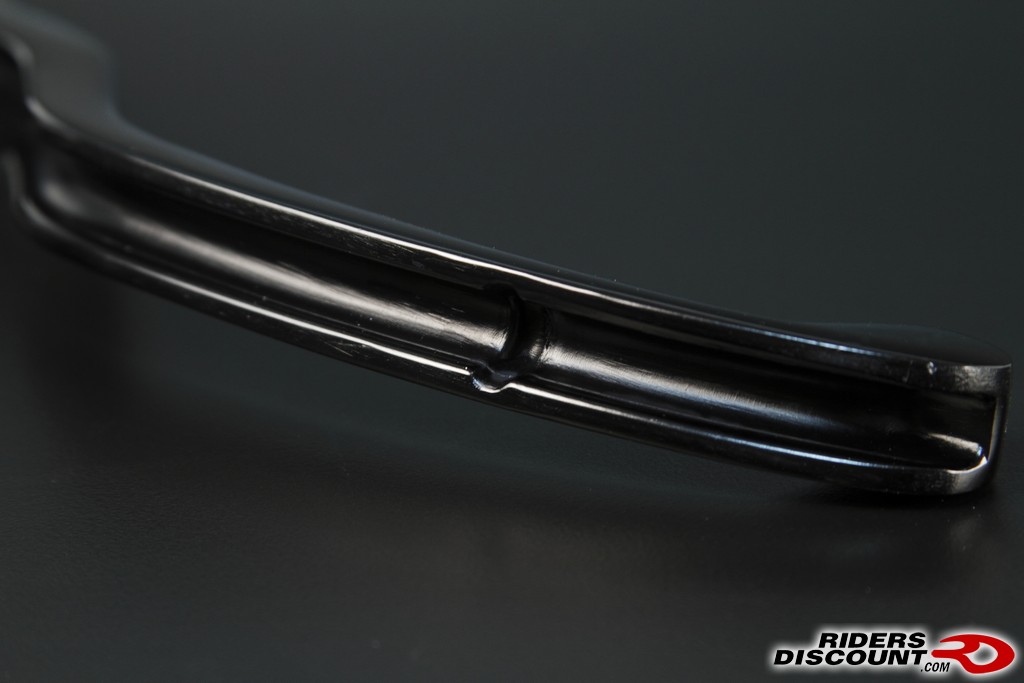 A simple twist mechanism allows you to easily adjust the lever for reach. An additional remote adjustment cable can be supplied if you wish.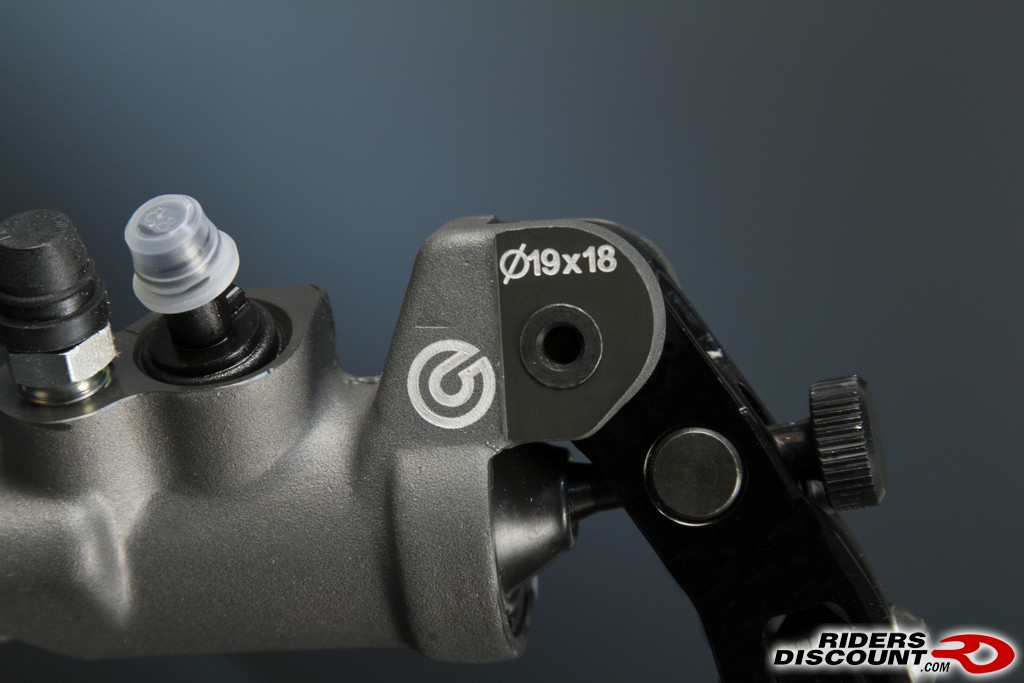 We have Brembo 19x18 master cylinders available with standard or breakaway levers.
You will notice
the improved braking performance of these fantastic master cylinders!