Brembo Radial Master Cylinders are found on the fastest bikes in the world because they're powerful, reliable and built to exacting tolerances for consistent performance under a wide range of conditions. Brembo's 19 RCS master cylinder is no exception. It offers the unique ability to change brake lever ratios from 19x20 (for power) to 19x18 (for feel) with a simple turn of the screw, something not possible on other Brembo brake master cylinders. The 19 RCS is manufactured using a combination of forge-casting and CNC-machining. Forged parts have a particular advantage over parts machined from billet when it comes to strength since the metal's grain structure follows closely the shape of the part as it is pressed into its final form. After forging, the aluminum master cylinder blank is then machined to accept all of its hardware: banjo bolt, brake reservoir spigot, lever attachment and – most critical, the brake piston assembly. This multi-stage manufacturing process ensures both strength, through the forging process and precision via CNC finishing - both of which contribute to the master cylinder's consistent, exacting performance that has made it
the
"must have" brake upgrade component.
Every Brembo 19 RCS master cylinder comes complete with a break-away lever for crash survivability, a dual-line banjo bolt and a micro-switch controller for street applications allowing you to activate the rear brake light without the need to buy a separate pressure-sensitive banjo bolt switch.
We do not yet have Brembo Brakes on our website. Call
MIKE
at 866.931.6644 ext
804
to order your Brembo 19 RCS master cylinder today. You can also email us with any questions you have – send those to
FORUM at RIDERSDISCOUNT dot COM
with BREMBO RCS in the subject line and we'll get back to you fast.
Everything as it comes straight out of the box: 19RCS master cylinder, brake light micro switch, dual-line banjo bolt, stickers and instructions.
Folding levers used to be only the domain of factory teams, now they're included as standard with every RCS master cylinder.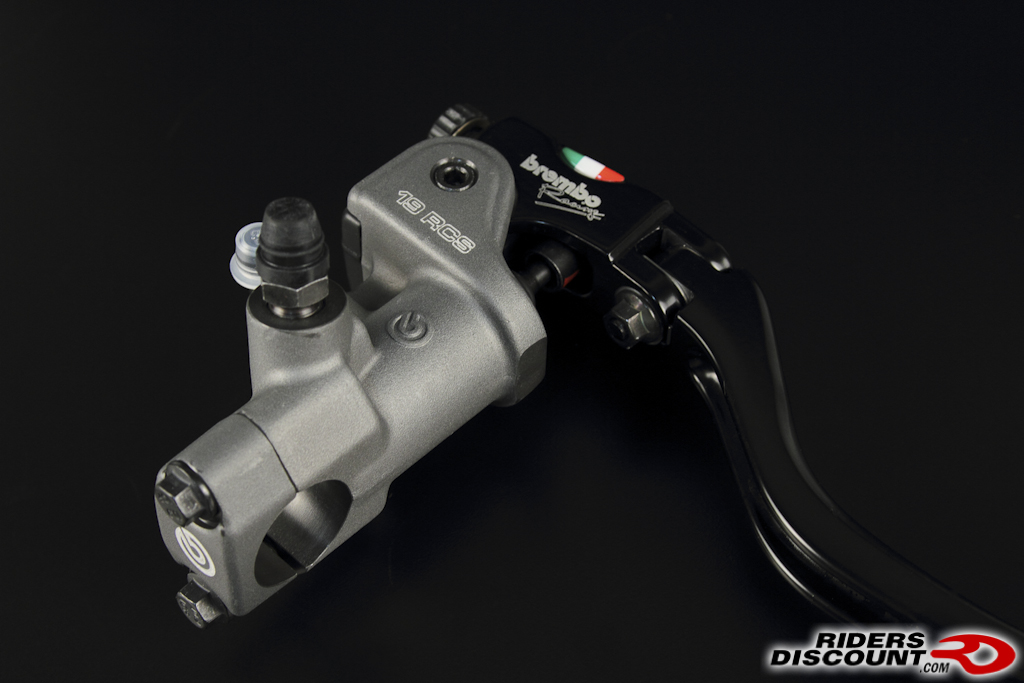 A screw behind the rubber cap on the lever allows you to easily switch from 19x20 to 19x18 lever ratios.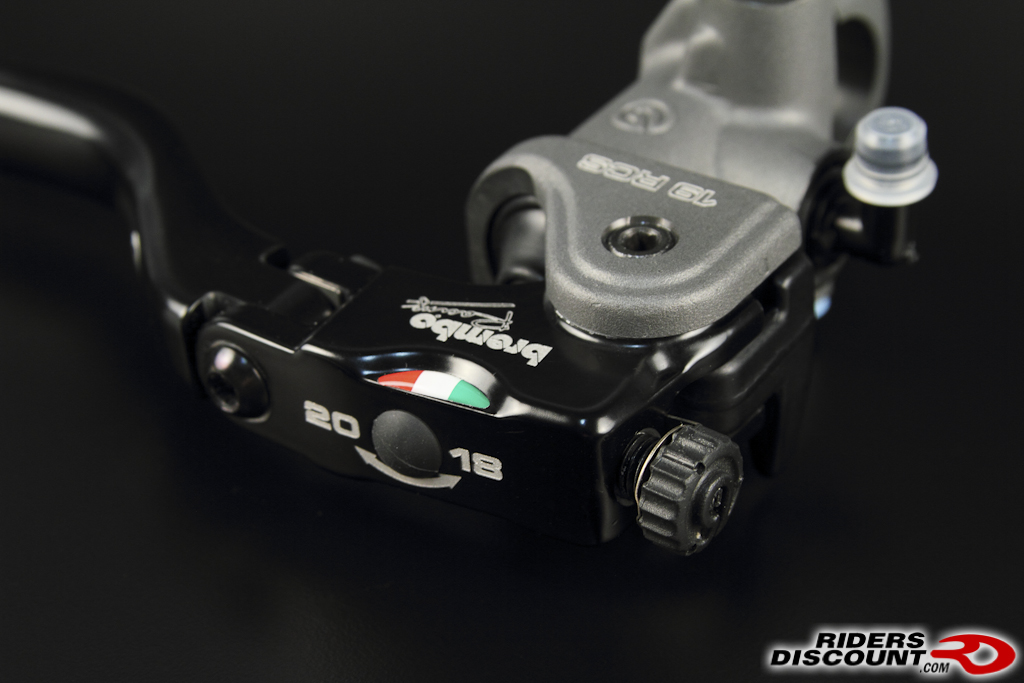 Further aiding in safety is the color-coded cam assembly. When viewed from the top, if you see red, you know you're using a 19x18 ratio. If you see black, you're at 19x20.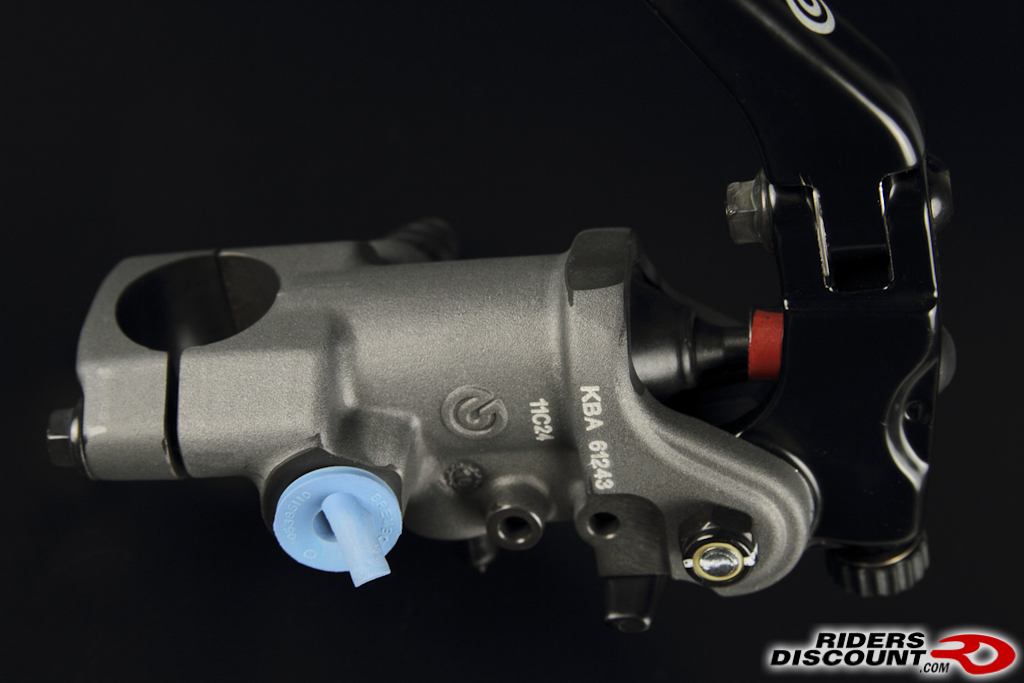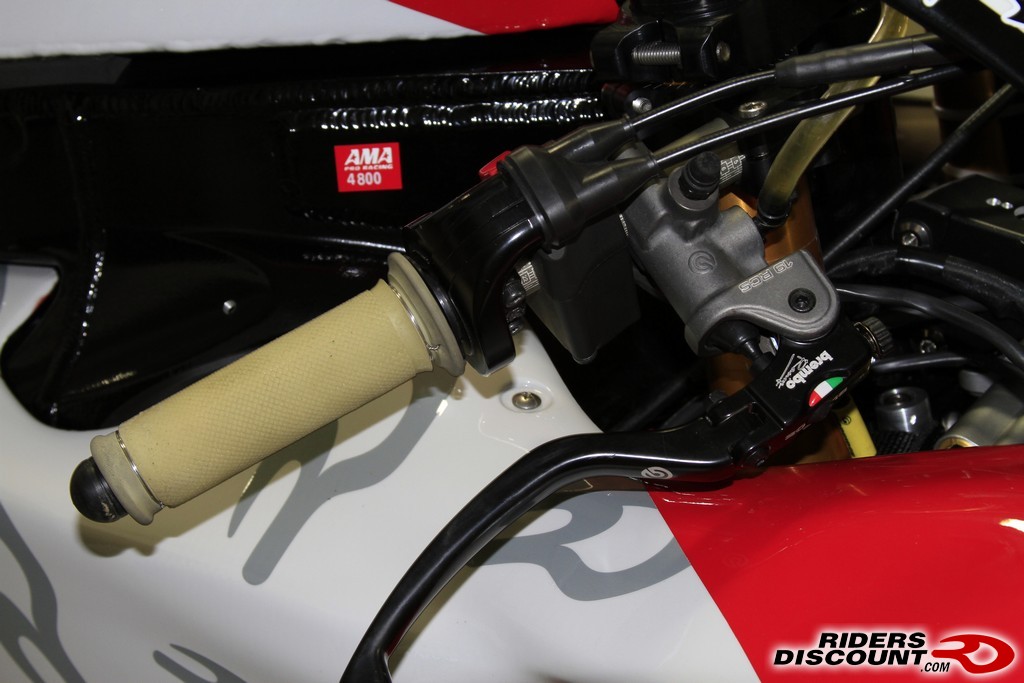 MSRP - $365