Discussion Starter
•
#1
•
The Bazzaz Z-AFM Self-Mapping Kit provides a cost-effective alternative to dyno-tuning after every change you make to your motorcycle such as the installation of a new exhaust or changing the air filter. In addition to this, you can have an ideal map ready for your motorcycle no matter the conditions – something that's not possible even with the best of engine tuners. This is also an excellent supplement to a professionally dyno-tuned Z-Fi system. With a Bazzaz ZAFM kit installed on your motorcycle, you can develop custom maps on demand with a simple, user-friendly interface to produce the maximum amount of power possible, regardless of atmospheric conditions and even if the fuel you normally use is not available. To start building your own custom map, simply ride the bike so the device can automatically calculate the ideal fuel adjustments required at specific RPM and throttle positions. Then, using the included software you, have the ability to review the recommended adjustments and apply them to a custom fuel map wholesale, or fine tune elements within the map to suit your particular needs.
This system works in conjunction with all
Bazzaz Z-Fi products
and comes with an amplifier box, air/fuel sensor and simple installation instructions. The only thing required to use this system is a compatible air/fuel sensor fitting on your motorcycle's exhaust. If your exhaust does not have one of these, we can supply a weld-on bung in either stainless steel or titanium so you can install this self-mapping system on your motorcycle.
These are not yet on our website, call TJ at 866.931.6644 ext 817 to get the Bazzaz Z-AFM sent to you today. If you have any questions, you can also send us an email – FORUM at RIDERSDISCOUNT dot COM is the address with BAZZAZ SELF MAPPING KIT in the subject line. Of course, if you need a Bazzaz ZFI kit, we have those ready to go as well!
The Bazzaz Kit is simple to install. The software included with your Z-Fi has all the controls you need to program the Z-AFM.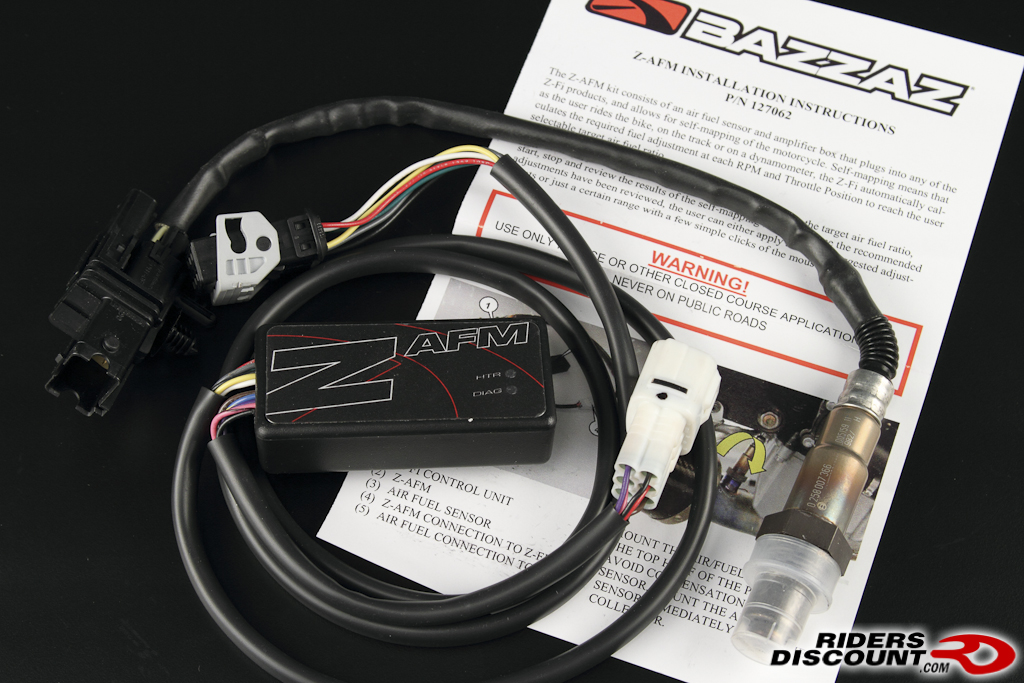 Bazzaz Air/Fuel Sensor.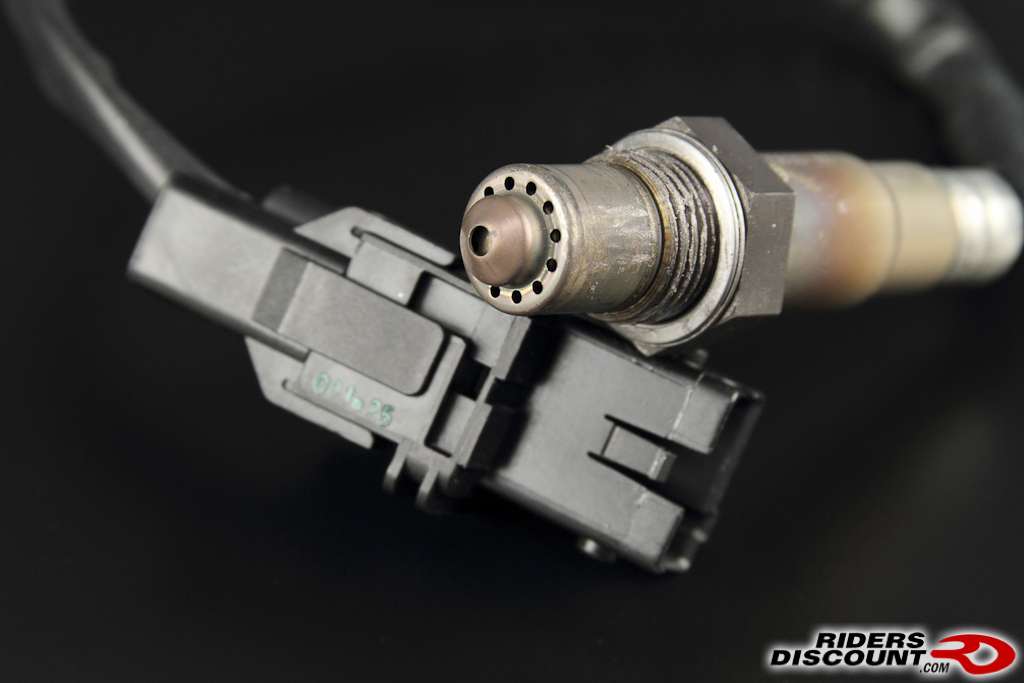 Bazzaz Z-Fi Self-Mapping interface.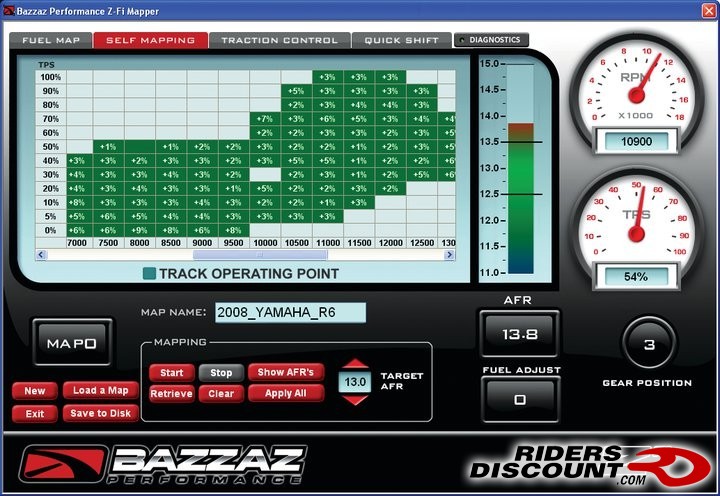 This system is literally a plug and play device for most Z-Fi equipped motorcycles. Simply plug-in the connections as directed and use your laptop computer to program your very own custom map.