Discussion Starter
·
#1
·
To harness the full potential of your motorcycle's engine capabilities, look no further than the Bazzaz Z-AFM self Mapping kit. Now, you don't need to go to the dyno to get a properly mapped ECU; just install this device, (easily) program it with the software you already have from your Z-Fi system and you're ready to go! Compatible with all
Bazzaz Performance Z-Fi kits
, this small, lightweight device is a simple plug-in controller that installs in minutes and precisely controls how fuel is delivered to the combustion chamber based upon a specific target air/fuel ratio. In this way, the Bazzaz system can deal with ever-changing atmospheric conditions and fuels of various types so your motorcycle will perform at its best regardless of altitude, air pressure, fuel used and engine conditions. As of 2010, new software allows the user to set various air/fuel ratio targets for even greater precision in power delivery.
These are not yet on our website, call TJ at 866.931.6644 ext 817 to get the Z-AFM sent to you today. If you have any questions, you can also send us an email – FORUM at RIDERSDISCOUNT dot COM is the address.
The Bazzaz Kit is simple to install. The software included with your Z-Fi has all the controls you need to program the Z-AFM.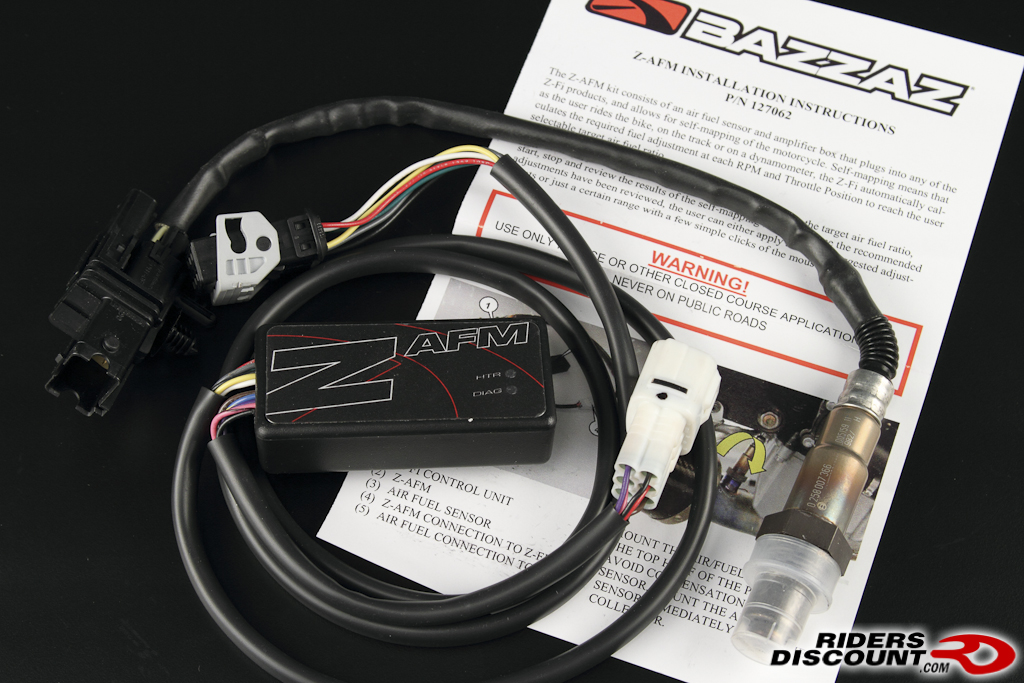 Wideband O2 sensor.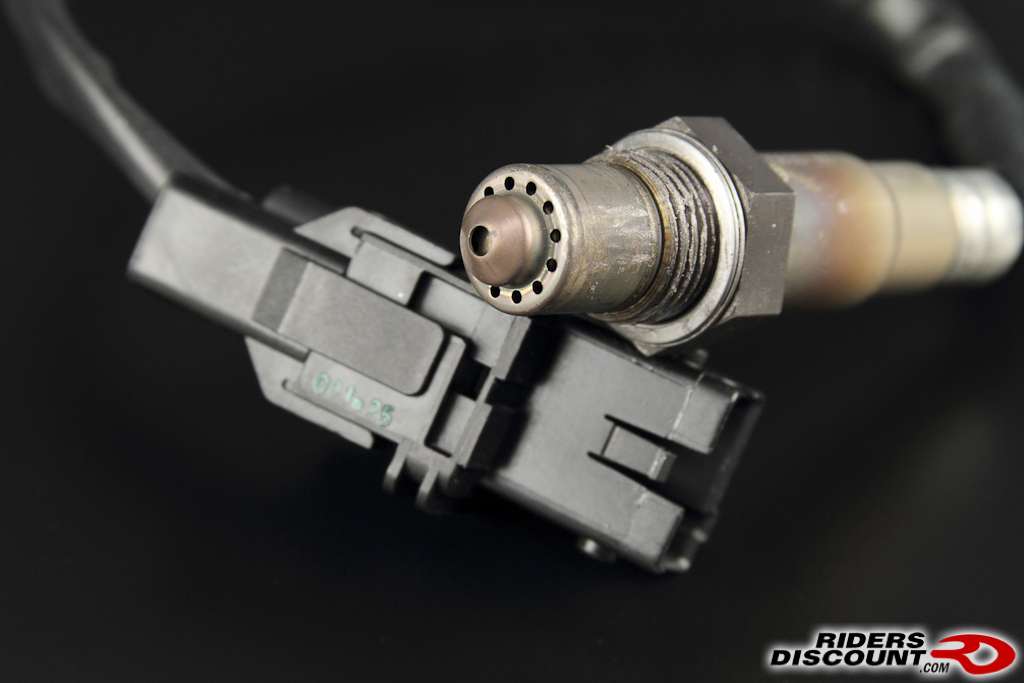 There is no splicing or cutting of wires required, simply plug this into the Z-Fi system and you're ready to go. Programming is simple and for those that need help, Bazzaz Performance has a tech help line that is friendly, extremely knowledgeable and helpful.