Discussion Starter
·
#1
·
Not every sportbike comes with a shift light built-in on the factory speedometer. Now, you can easily add one to any QS4 USB-equipped motorcycle with this plug-and-play kit from Bazzaz Performance. The Bazzaz shift light kit allows you to mount the bright LED anywhere on your motorcycle for the best possible viewing. Mount it off to the side, under the fairing stay or dead-center above the tachometer – the choice is yours. The machined-aluminum shift light housing has a small tab that allows you to screw it into position or, use the included Velcro to attach it to your bike.
Best of all, this is a programmable shift light. Using the Bazzaz software that came with your QS4, it is possible to create gear-dependant shift light times! Most shift lights only allow you to program one RPM for all gears – so the Bazzaz shift light is a very trick package and it's easy to program. Set it up to flash at lower RPMs in lower gears, where engine acceleration is greater and higher RPMs in the taller gears.
Bazzaz Performance Shift Lights are not yet available on our website. Order one by calling TJ at 866.931.6644 ext 817. You can also send an email to FORUM at RIDERSDISCOUNT dot COM with BAZZAZ QS4 SHIFT LIGHT in the subject line and we'll get back to you right away. If you don't have a QS4 USB, we can supply you with those as well in either reverse, or standard shift pattern.
Everything you need for simple plug and play installation is included.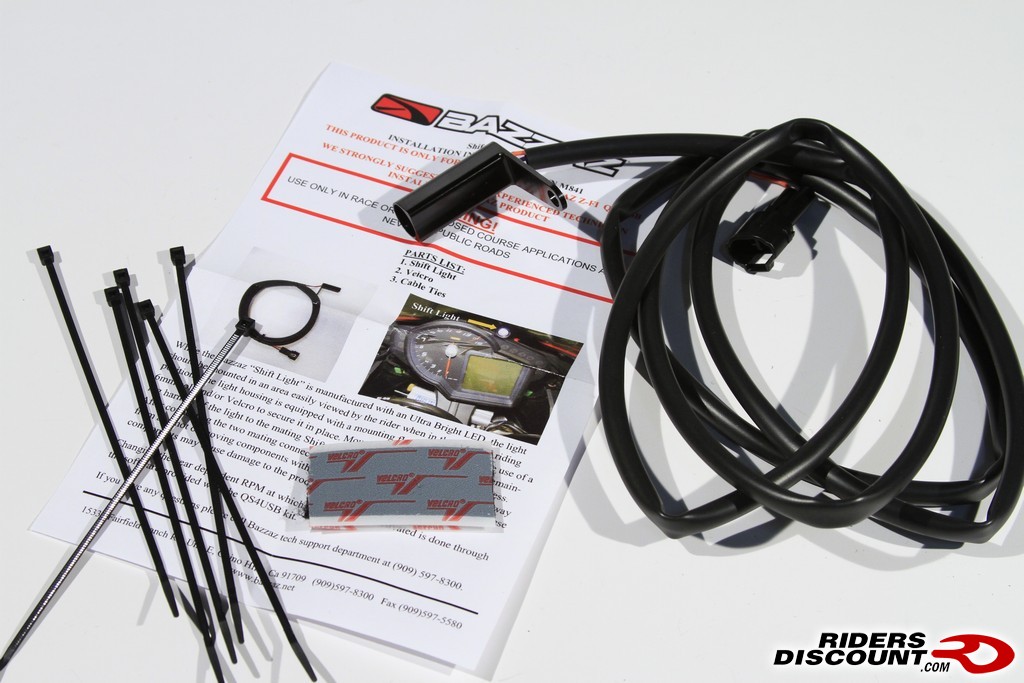 The "Ultra Bright LED" is protected by an aluminum housing which has a flange on it to accept a 6mm bolt or, you can use the included Velcro to secure it in place.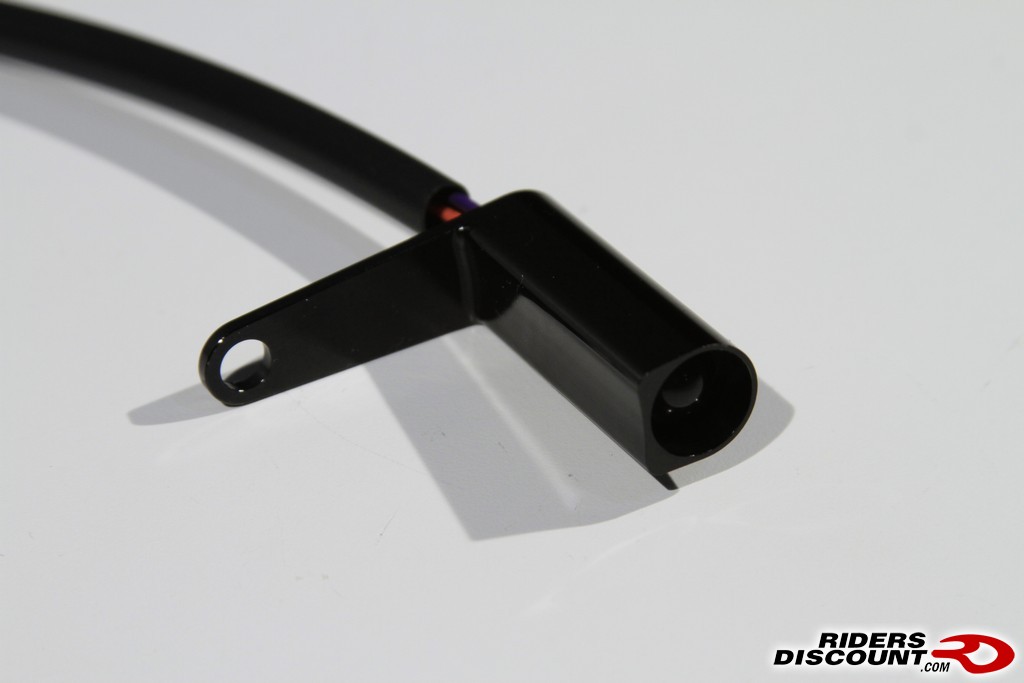 The shift light housing is small enough to fit atop or aside almost any instrument cluster.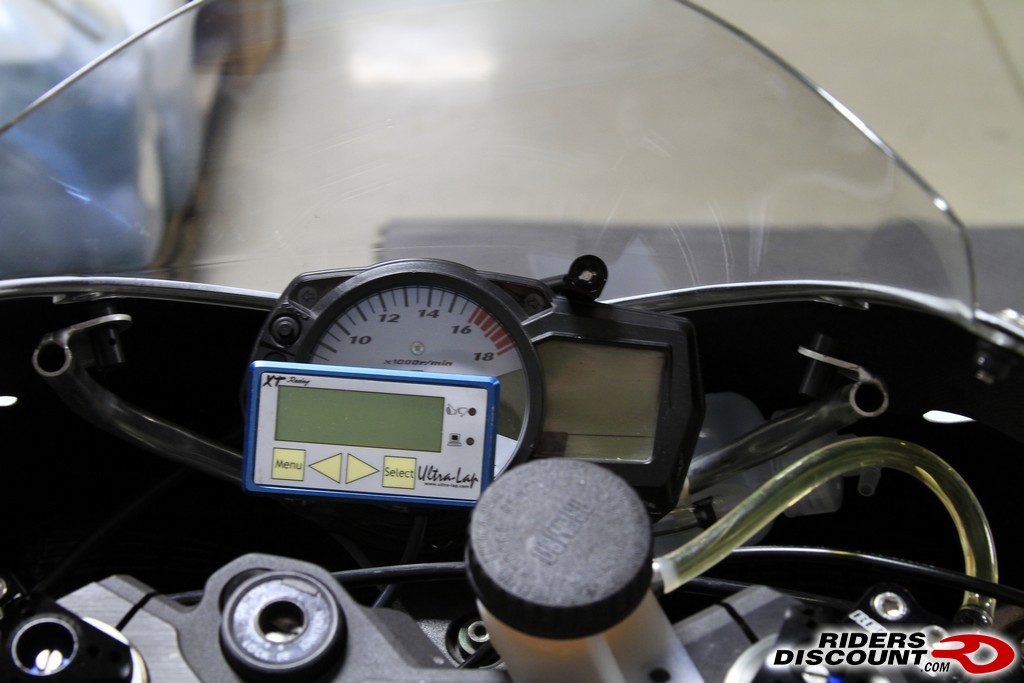 There is no splicing or soldering of wires required. Simply route the wiring to the shift light connector on your Bazzaz QS4 USB.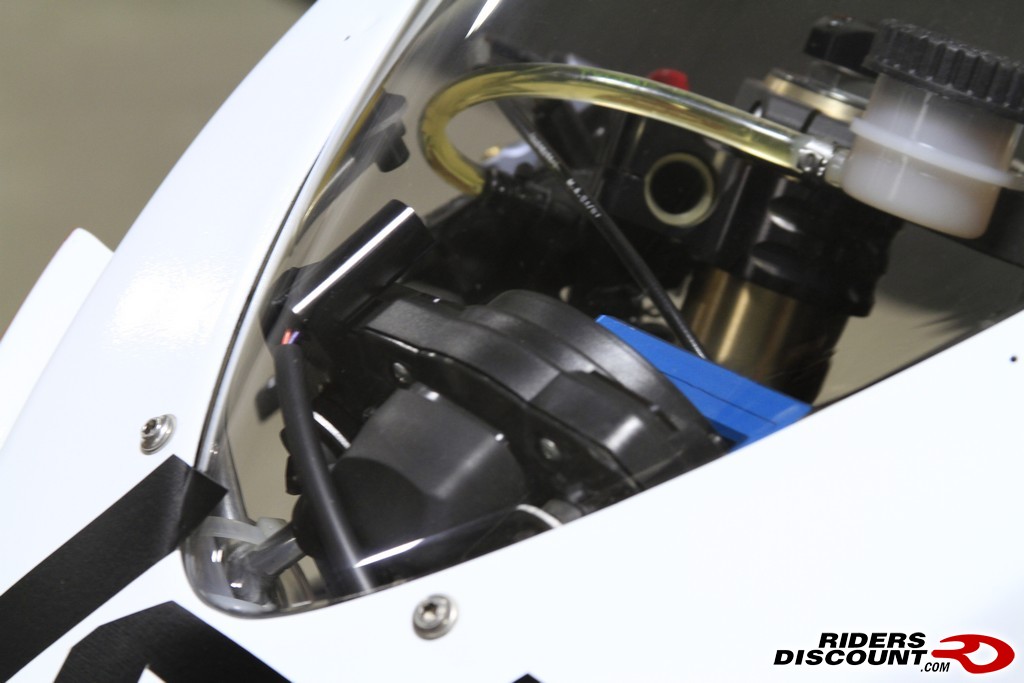 As with all Bazzaz Z-Fi and QS4USB products, the software interface is easy to use. Adjustments can be made quickly and easily.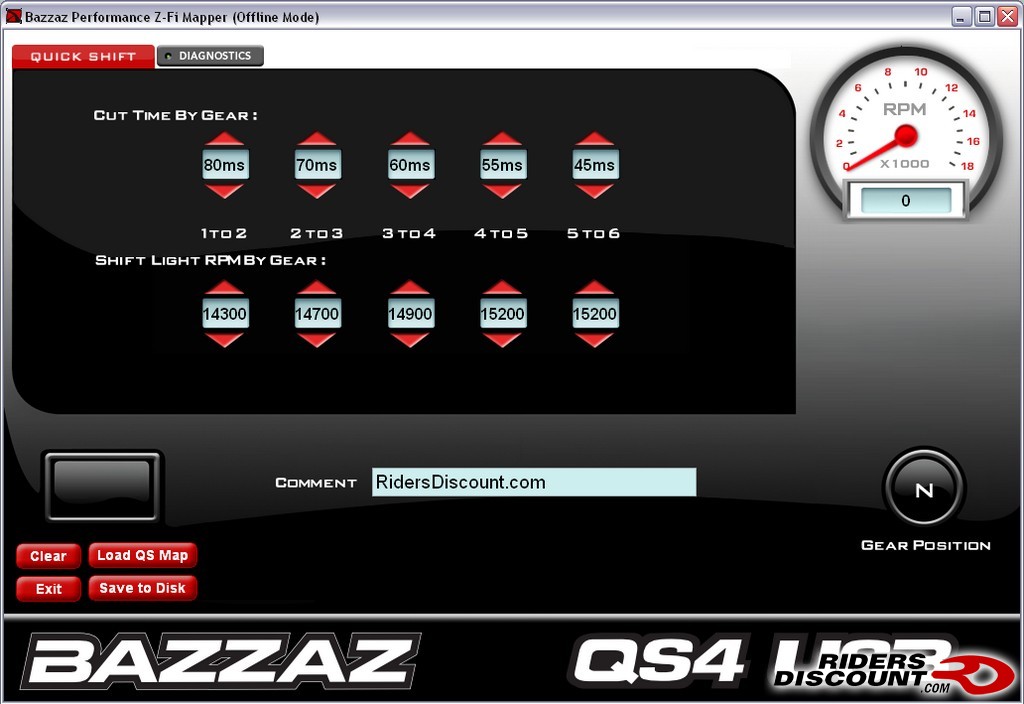 If your bike does not have a quick shift kit, just ask – we can supply you with a virtual plug-and-play quick shifter for most late model sportbikes. Just let us know what bike you currently ride!