Now available from Bazzaz Performance Design, the QS4 USB stand alone quick shifter system brings quicker acceleration and lower lap times to you at a reasonable price without the need to purchase any additional components. The Bazzaz QS4 works with both, your motorcycle's stock ECU and
any
engine tuning system such as Bazzaz' own
Z-Fi fuel control system
or Power Commander. Now, full throttle clutchless upshifts are possible thanks to this simple plug and play device that requires no permanent modification to your motorcycle. The QS4 comes with a model-specific wire harness, programming software with USB interface cable, control hub and a shift rod/sensor system that allows you to install the quick shifter on and go with no need to purchase any extra components. Should you need, the included software allows you to tailor the quick shifter to your specific needs with individual cut out times that can be set for each gear.
This is a brand new product, and as such the availability of the
QS4 USB is EXTREMELY LIMITED!
Kits are available to fit the following Kawasaki 1000cc motorcycles:
ZX10R 2006-2007
ZX10R 2008-2010
ZX10R 2011-2014
Bazzaz Performance QS4 USB kits are not yet available on our website - call MIKE at 866-931-6644 ext 804 to order today. You can also email us: FORUM at RIDERSDISCOUNT dot COM with BAZZAZ QS4 in the subject line and tell us what bike you have and whether you want a reverse or standard shift pattern and we'll get back to you right away.
The Bazzaz QS4 as it comes out of the box: zip ties and Velcro are included to secure the wiring in a safe, workman-like manner for safety and long-lasting performance.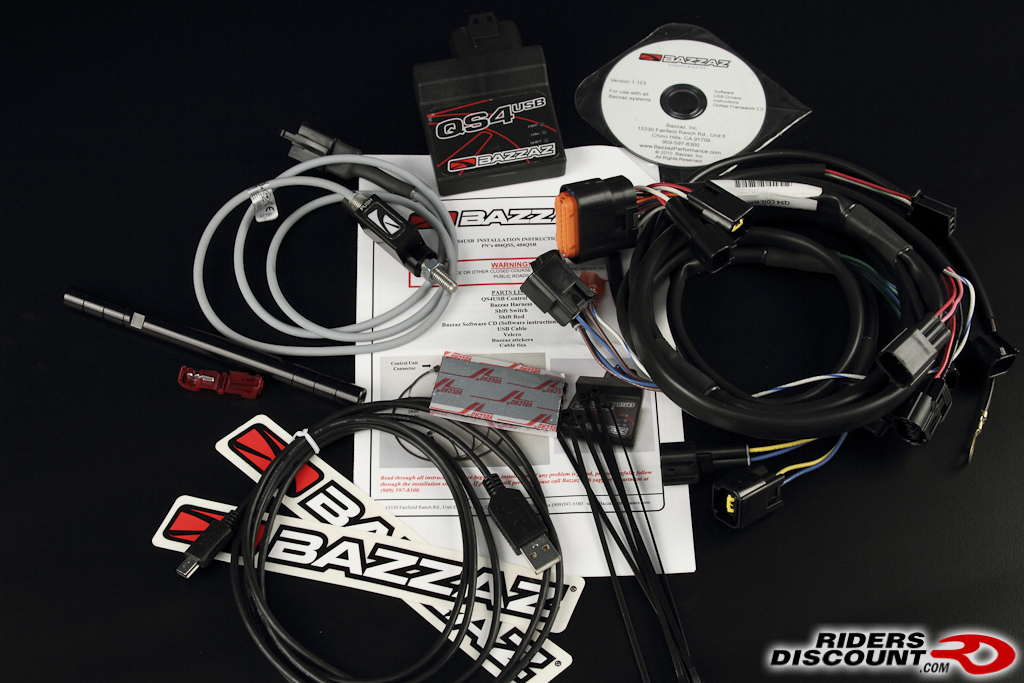 The heart of the QS4 quick shifter system is the USB hub itself and the shift rod sensor which is available in either your choice of standard or reverse shift patterns.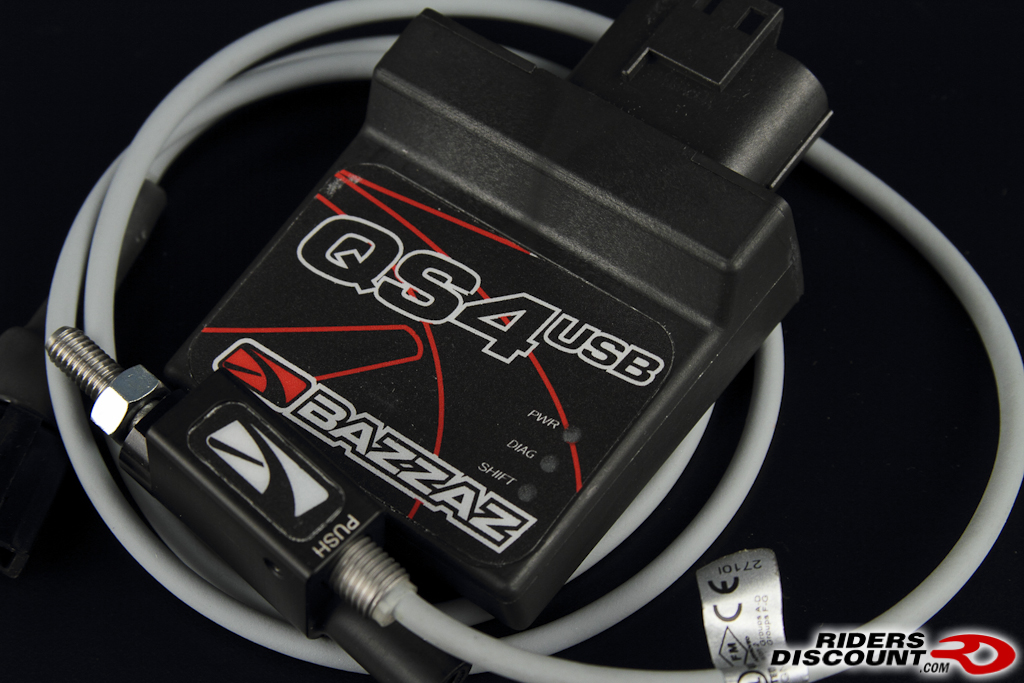 The QS4 system comes preprogrammed with model-specific shift kill times set at the factory. These kill times were developed in-house at Bazzaz Performance based on real-world testing at the track so there's a good chance you won't need to change them. Here is a screenshot of the QS4 USB system user interface. The device can be programmed while it's attached to your bike or, you can take it to a desktop computer and hook it up to make changes. All of this is done with the included USB cable.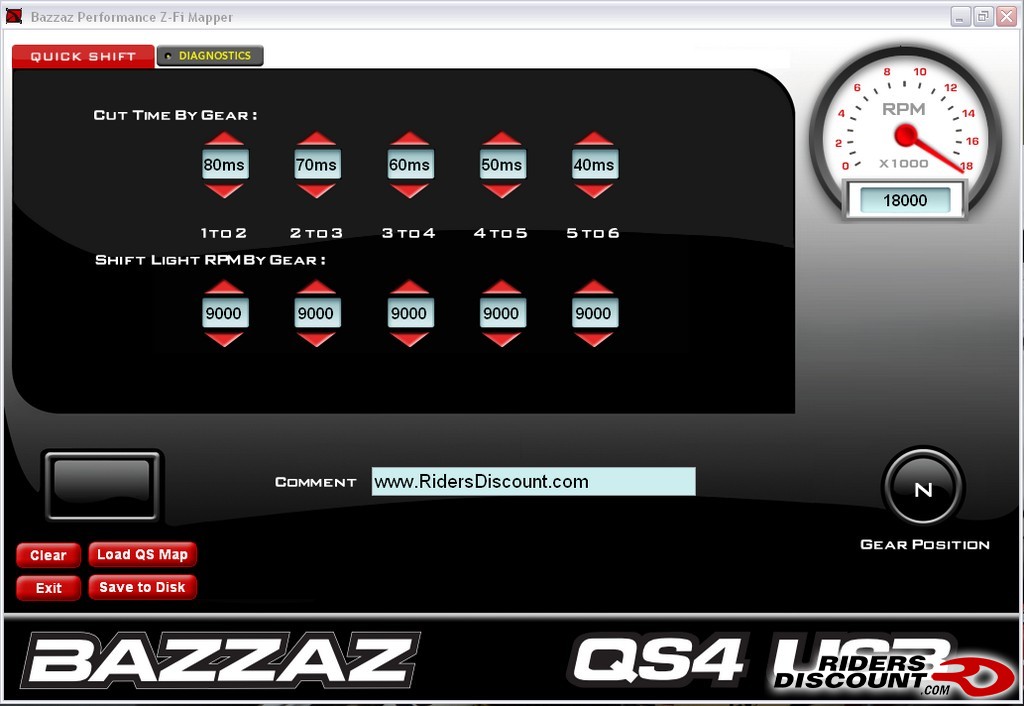 The QS4 USB comes with a gear position sensor interface already installed, so there is no need to calibrate gearing to use the system on bikes with stock internal transmissions. For those of you changing
internal gear ratios
, Bazzaz Performance has included a gear position calibration table in their software that allows you to easily make changes for kit transmission parts. The recalibration process is simple and effectively allows accurate gear-specific cut-out times to be programmed for all riding conditions.