Lots of racers and street riders trust Bazzaz Performance Design components to give them the power they need with no-hassle installation and superior product support. We have all BPD ECUs: Z-Fi, Z-Fi QS (with quick shifter) and Z-Fi TC (quick shifter
AND
traction control) for most late-model sportbikes. Each Bazzaz ECU come with two maps pre-programmed into the device – one for stock exhaust and one for slip-on applications. These maps can be modified by any competent dyno tuner for your specific needs.
Bazzaz also offers a handlebar-mounted map selector switch that is compatible with all Z-FI ECUs. You can switch between two different pre-programmed maps on the fly. For the Z-Fi TC system, there's also a handlebar-mounted switch that not only has map select capabilities, but also allows the amount of traction control to be adjusted by the rider on the fly.
All Bazzaz products come with all required equipment such as wiring harnesses, connectors and clear instructions for simple installation.
These are not available on our website - call TJ at 866-931-6644 ext 817 for availability. You can also email us at FORUM at RIDERSDISCOUNT dot COM and tell us what bike you have and the system you want. If you're emailing us, please include BAZZAZ in the subject line.
A complete Bazzaz Z-Fi TC System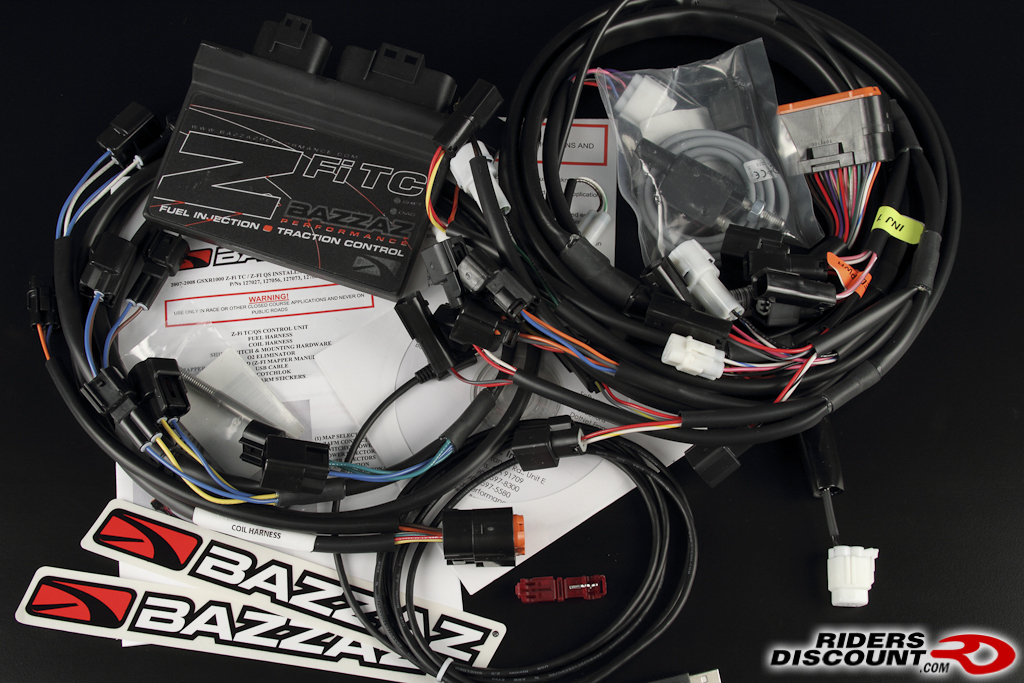 OEM-quality wire harness.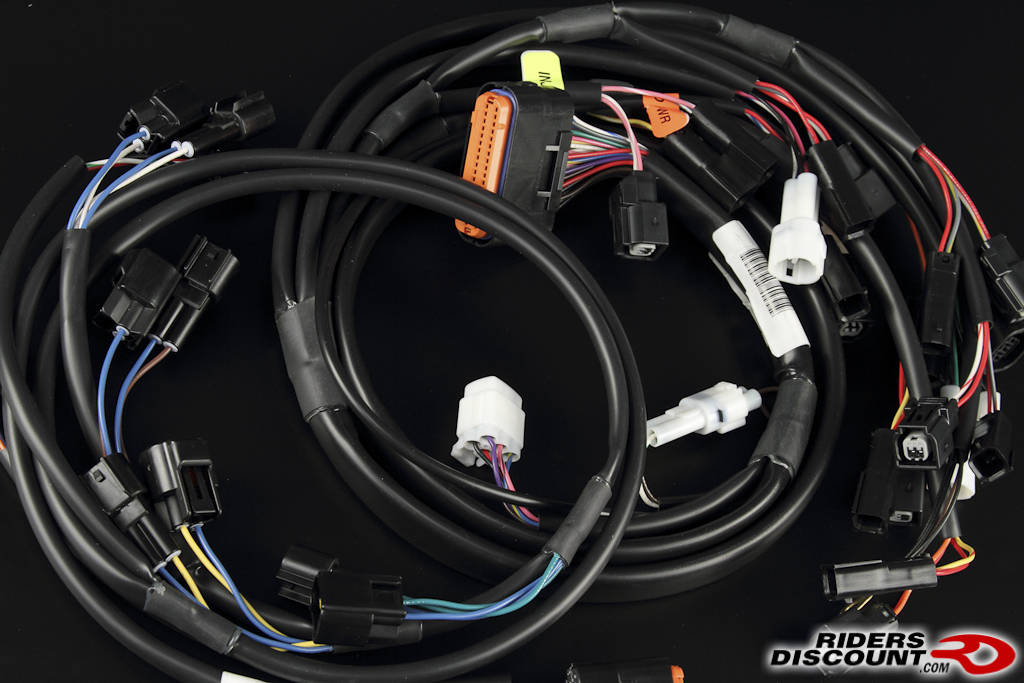 The traction control/fuel map switch for the Z-Fi TC kit.