Arai has continues to consolidate many of the same features as their top-of-the-line
Corsair-V
into a more affordable version, the
Vector 2
. These features include a wider eyeport for improved peripheral vision, a fully-removable interior liner and a stronger shell around the lower (and now wider) opening. Intake and exhaust vents have also been revised to permit greater airflow into and out of the helmet. This last aspect is probably the most noticeable aspect of improvement from the original Vector helmet which was released in 2007. And of course, this new Arai helmet is now Snell M2010 certified. All of these changes mean increased safety, comfort and ease of use.
For the rider that's really finicky about custom cheek pads and liners, the Arai Vector II caters specifically to your needs. Inside each cheek pad, Arai has included a 5mm removable layer. The story is the same for the temples on the upper liner. These user-removable 5mm pads make fitting the helmet specifically to your head easier than ever and may even negate the need to purchase different interior components just to get a custom fit!
For more information on Arai Vector 2 helmets, call Mike at 866.931.6644 x 804 or send an email to FORUM at RIDERSDISCOUNT dot COM with VECTOR II HELMET in the subject line and we'll get back to you right away.
Arai Vector 2 ID paint scheme.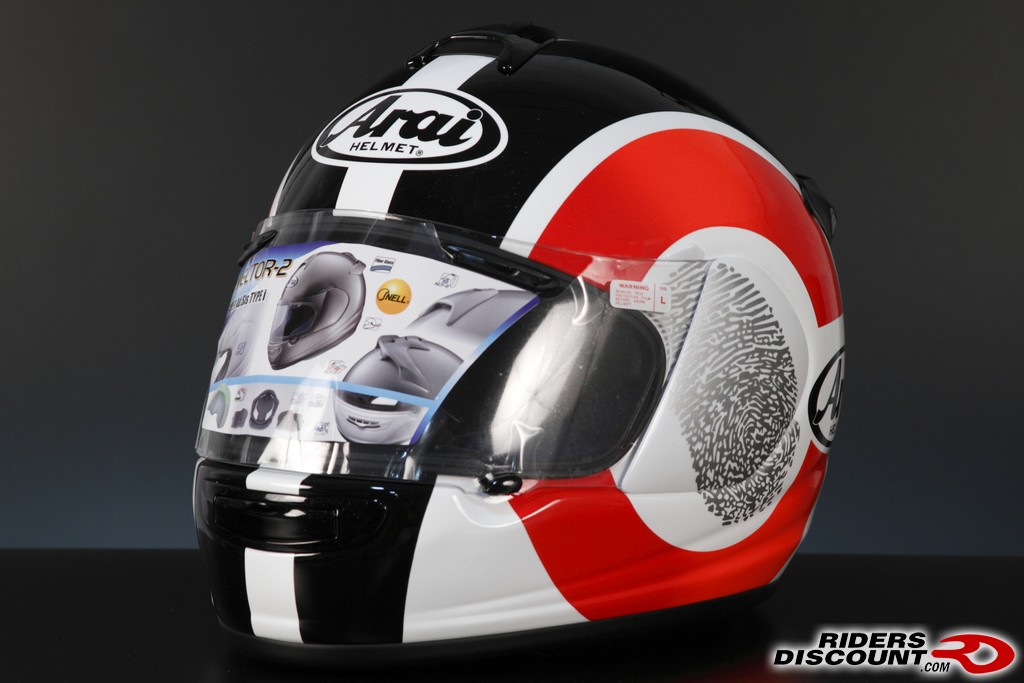 The Arai Thrill Green Vector 2 helmet has an interesting matte finish to it.
The Thrill is also available in a white version. Every Vector 2 helmet is Snell M2010 and DOT-approved. A multi-density foam liner, like that used on other Arai motorcycle helmets - is fitted as standard. No other helmet manufacturer we know of uses a one piece EPS liner made up of different densities. This design helps to provide optimal impact absorption properties in concert with the rigid fiberglass shell.
Vector 2 with Launch paint scheme.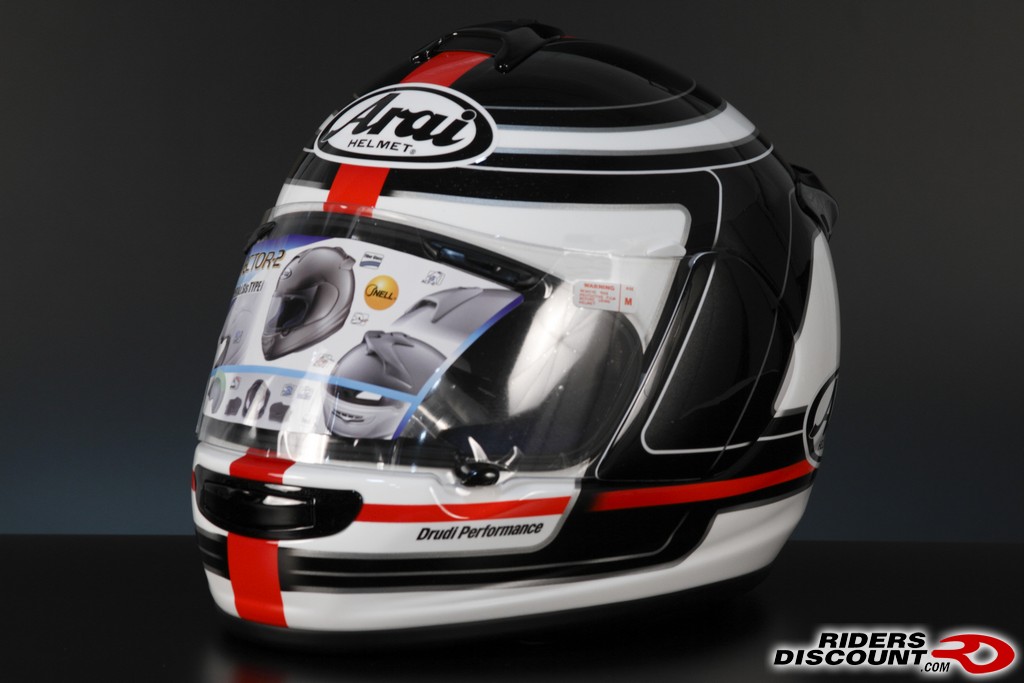 Vector 2 Launch helmet as viewed from the back. Under this large spoiler, three separate exhaust vents are controlled by a single switch in the middle. The switch is a three-position design which allows the user to adjust exhaust airflow as needed.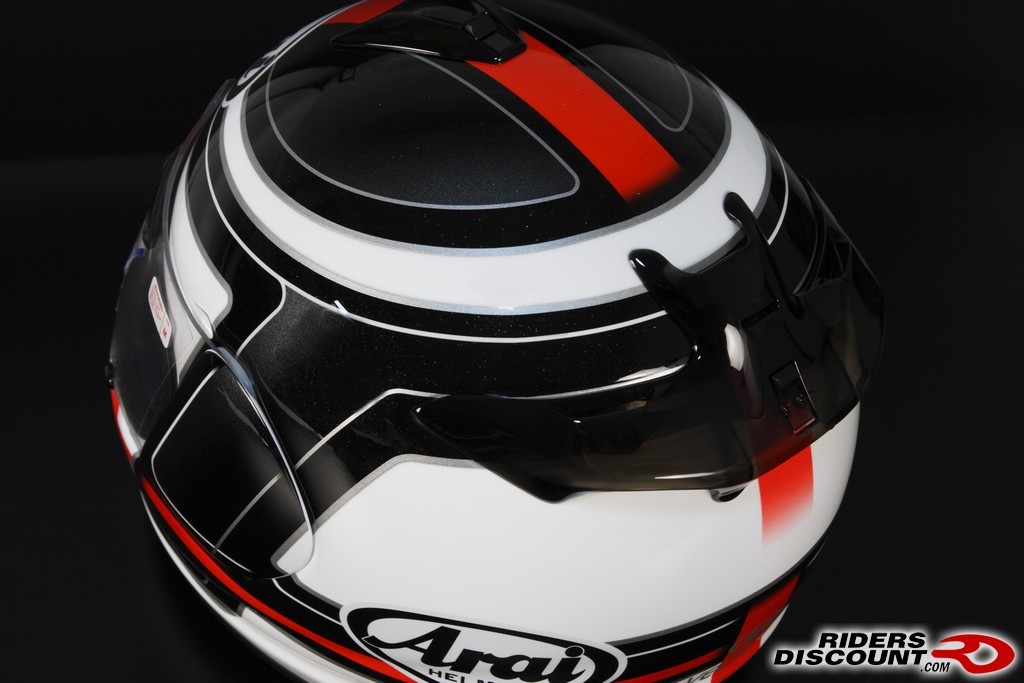 A single large intake at the top center of the helmet delivers air straight through to the top of the skull.
Arai Vector II helmet with Marker Red paint scheme. Arai also revised the intake on the chinbar to deliver greater cooling power up front. Notice also the strakes along the lower edge of the helmet that gradually rise as they move backwards. This is the telltale mark of Arai's Hyperidge shell design which increases strength at the bottom opening of the helmet. This allows engineers to widen the opening, which makes getting into and out of the helmet easier, while at the same time improving resistance to crushing at the bottom of the helmet.