We have a special closeout deal for our forum members, retail was $1009.95 and we have for just $449.00 shipped in the lower 48 states. We only have these left in size large. These will go very quick so contact
MIKE
today to get yours!
The 96th running of the Isle of Man TT was just completed. This is the sixth edition of Arai's commemorative helmets. Designed by Aldo Drudi, under his signature "D-Perf," has created another stunning design for 2015.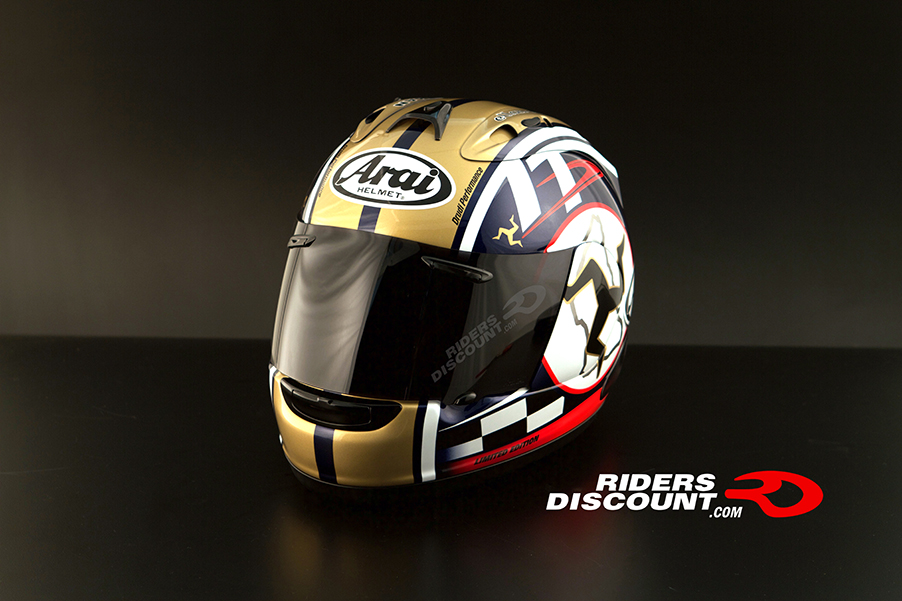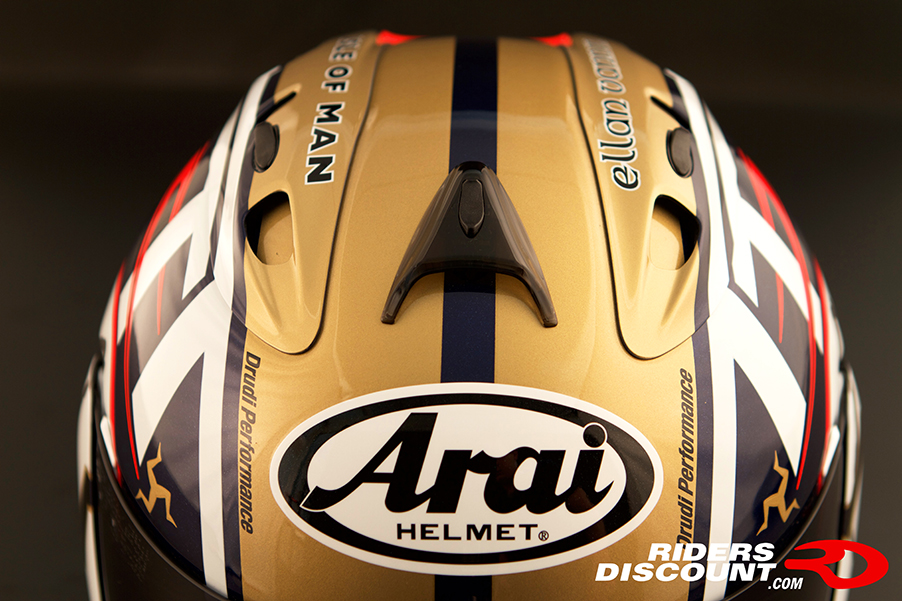 The top Italian designer has again created his own inimitable identity for the Arai Corsair V helmet and this year's offering features the famously evocative words 'Ellan Vannin' (the Manx name for the Isle of Man), the three legged triskelion logo, the map of the famous mountain course and also comes with the official TT logo, identifying authentic products.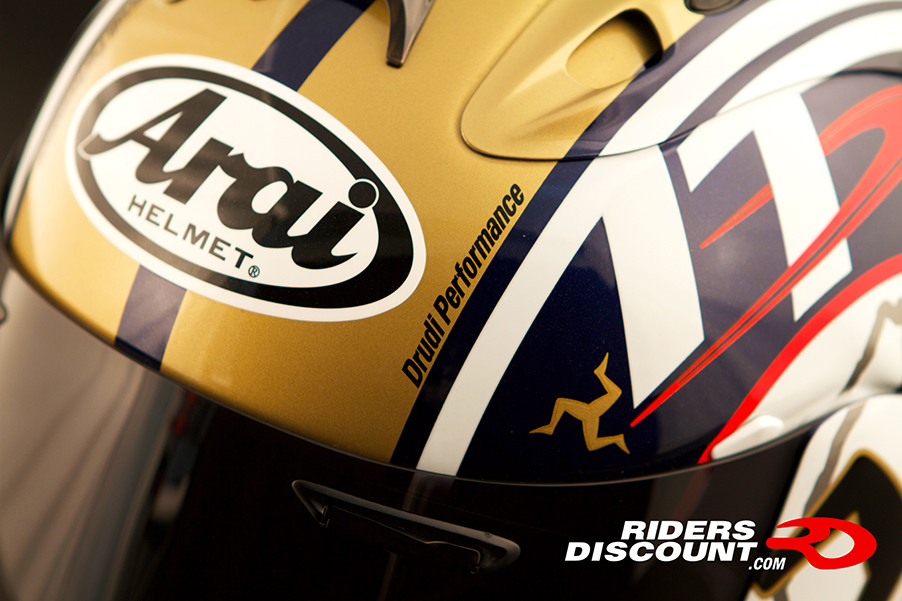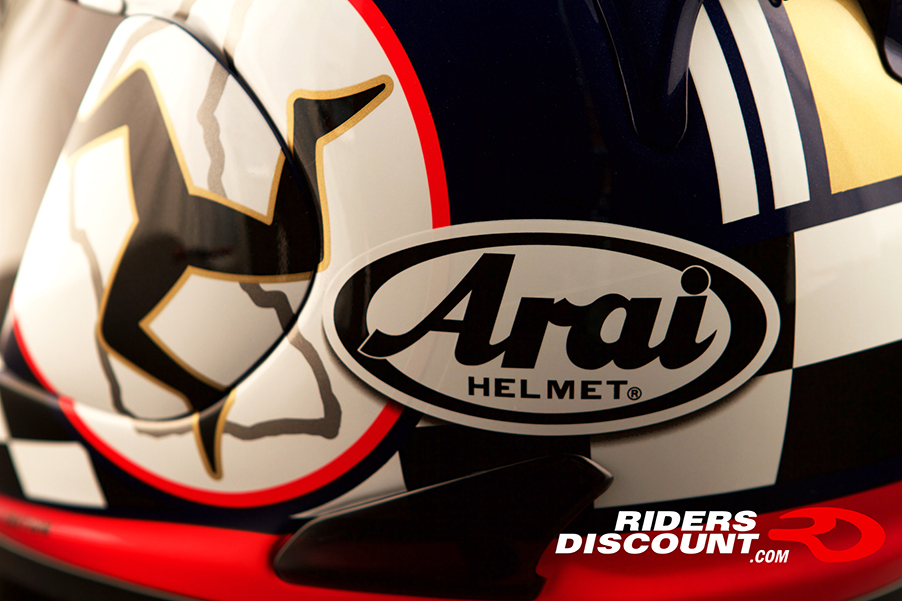 MSRP - $1,009.95
Featuring a gloss finish with a metallic flake, the Corsair V IOM TT 2015 is sure to turn heads.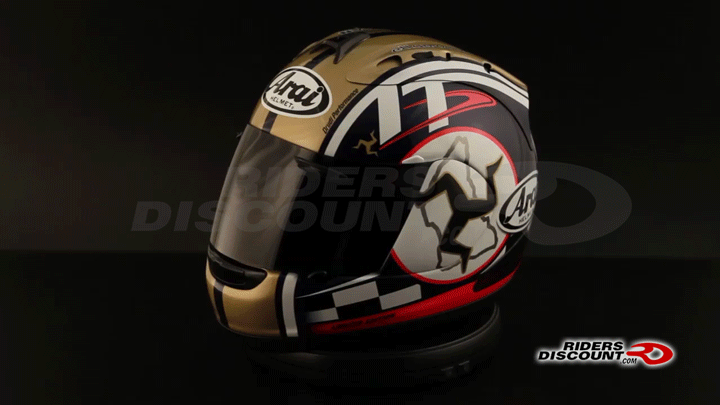 As with all previous versions, the 2015 is a limited edition with only a few hundred available in the US, and Riders Discount has them available now. Just give
MIKE
a call at
866.931.6644 ext. 804
or send him a message through this forum if you're interested and he'll be happy to help.