Discussion Starter
•
#1
•
For those that have already spent thousands on suspension and anyone that's looking for something a little less expensive to improve handling - we give you Anti-Slosh Fuel Foam. At the initial application of the brakes, transitioning hard back on the throttle or flicking the bike into a corner, six pounds of fuel can feel like almost 20 pounds in the tank as it sloshes back and forth. This Fuel Tank Foam kit reduces fuel's ability to move around in the tank uninhibited which improves handling and gives the rider more confidence, and it doesn't interfere with normal fuel pump operation.
Made of proprietary MILSPEC foam that is so porous it only takes up 1% of your fuel tank's total volume, it's unlikely you'll notice the difference in total tank volume when installed but you WILL notice the difference in handling.
This fuel foam has been tested and designed to be compatible with all types of fuel: street, race, high octane, oxygenated, alcohol &etc. Designed for a 15 year lifespan, the foam cubes will probably out-last your bike.
To install, simply stuff everything through your bike's OEM fuel spigot. For best results, use a sturdy dowel to stuff it into the corners of the tank.
Call TJ at 866.931.6644 ext 817 to have this foam sent to you today. If you have any questions, send an email to FORUM at RIDERSDISCOUNT dot COM with FUEL FOAM in the subject line and we'll get back to you right away.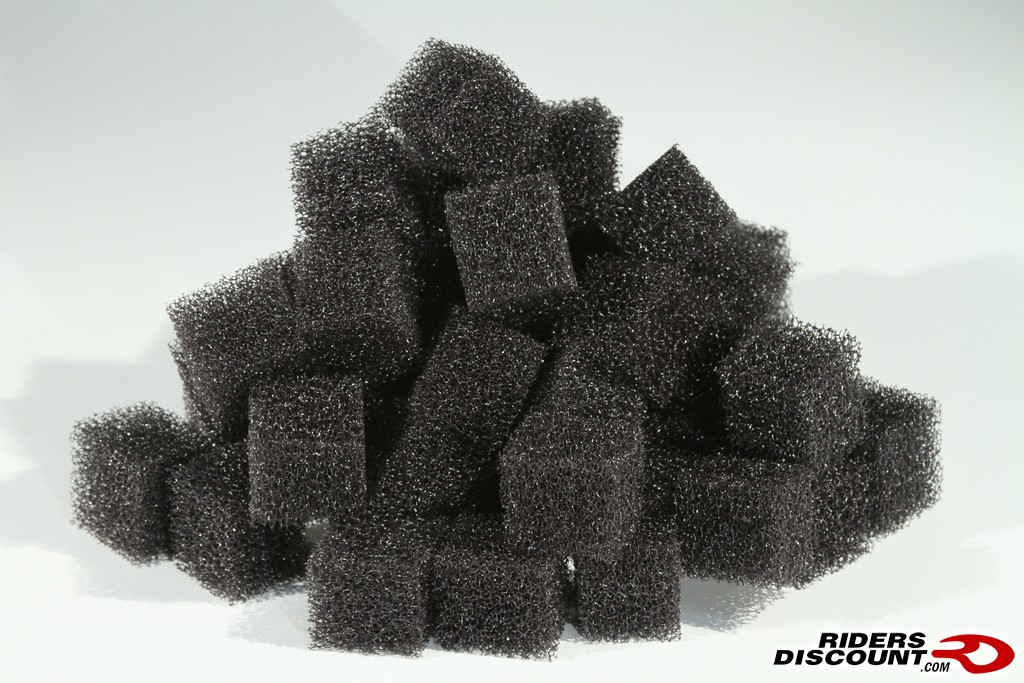 Fuel tank foam compresses to fit the curves of your bike's tank.