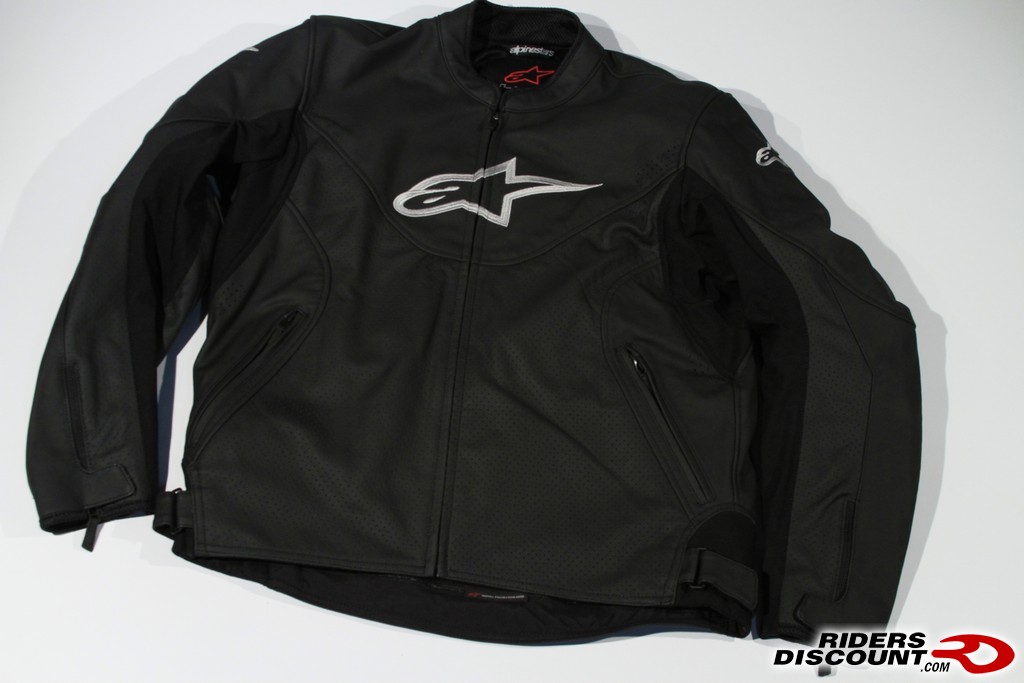 6
The Alpinestars Indy Jacket is ideal for anyone looking for a light weight leather jacket that offers a lot of protection. It's very comfortable thanks to soft 1.1mm leather construction that has die-cut perforations on most of the chest and back along with strategically-located areas on the forward-facing parts of the arms. Furthermore, stretch panels on the arms, under the shoulders and at the waist aid in comfort by allowing the jacket to flex easily. On the inside, a mesh lining compliments the perforated leather allowing air to easily get to the torso for an excellent cooling effect. This leather jacket is also well-armored with Alpinestars CE-certified Bio Armor in the shoulders and elbows plus PE-padded inserts in the back and chest. Both the back and chest protectors can be easily upgraded with additional armor from Alpinestars for extra protection if you choose. While this jacket offers quite a bit in the way of protection, it feels like one of the least intrusive jackets from Alpinestars because it's easy to move about in and relatively light for a full leather jacket. All of these features make it one of our favorites here at Riders Discount.
We have these Alpinestars jackets available in red/black, blue/black or solid black in a range of standard US sizes. To order, you can either
go to our website
or call TJ at 866.931.6644 ext 817 for expert sizing advice and fast shipping. You can also email us with any questions you have, send those to FORUM at RIDERSDISCOUNT dot COM with ALPINESTARS INDY JACKET in the subject line and we'll get back to you right away.
The Alpinestars Indy Leather Jacket in solid black.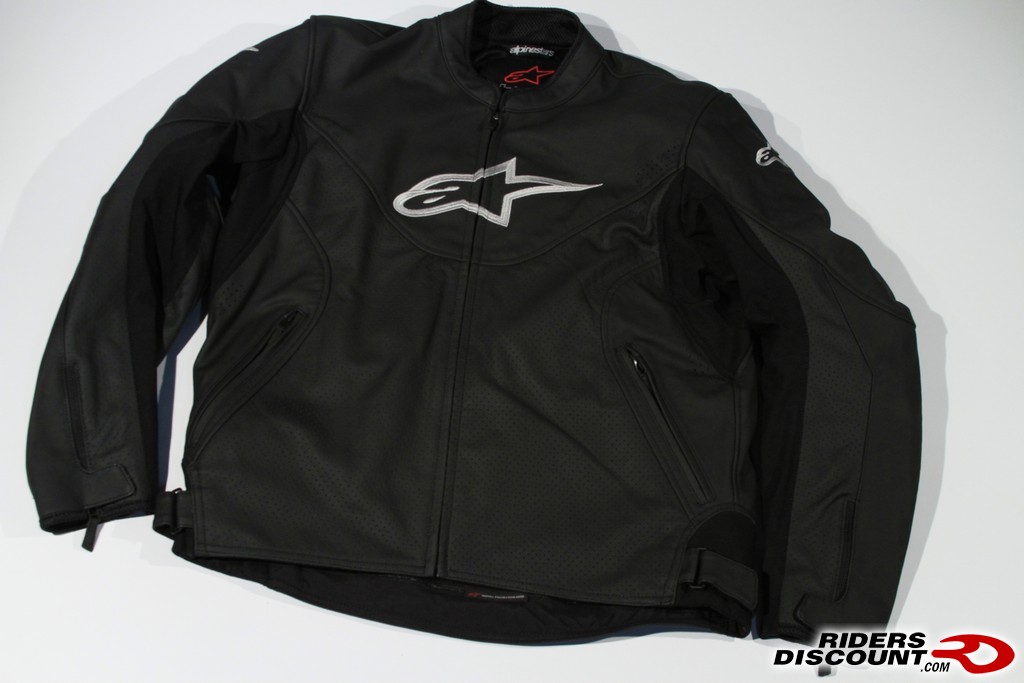 Interior liner is of an all-mesh construction allowing air to easily flow through the jacket. A range of pockets on the inside allow you to easily store various gear.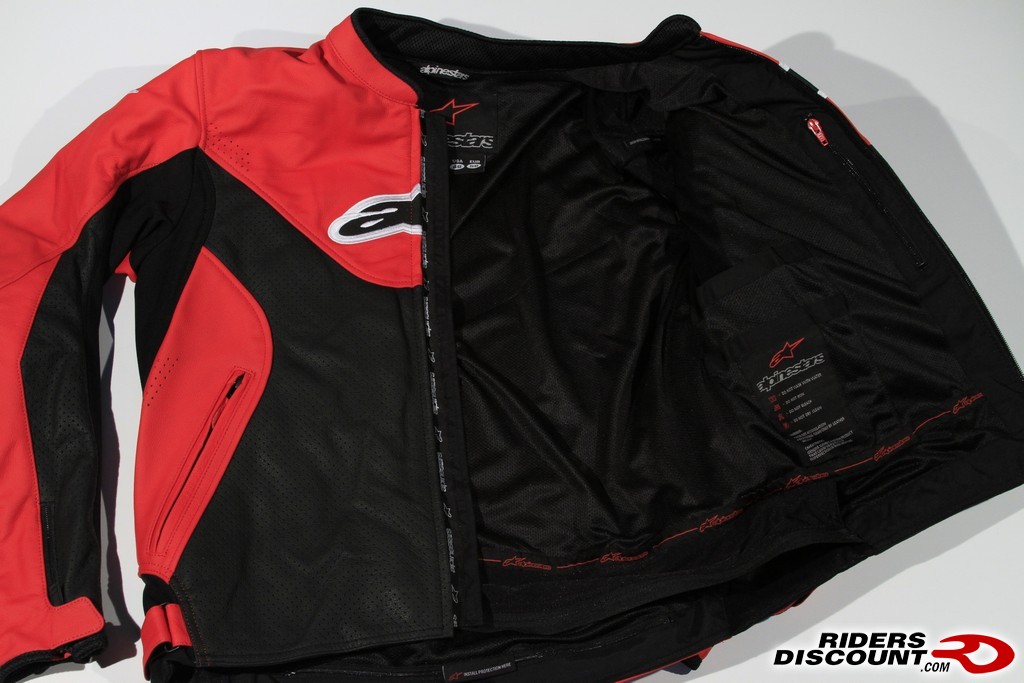 The backside of each jacket too, is almost fully perforated.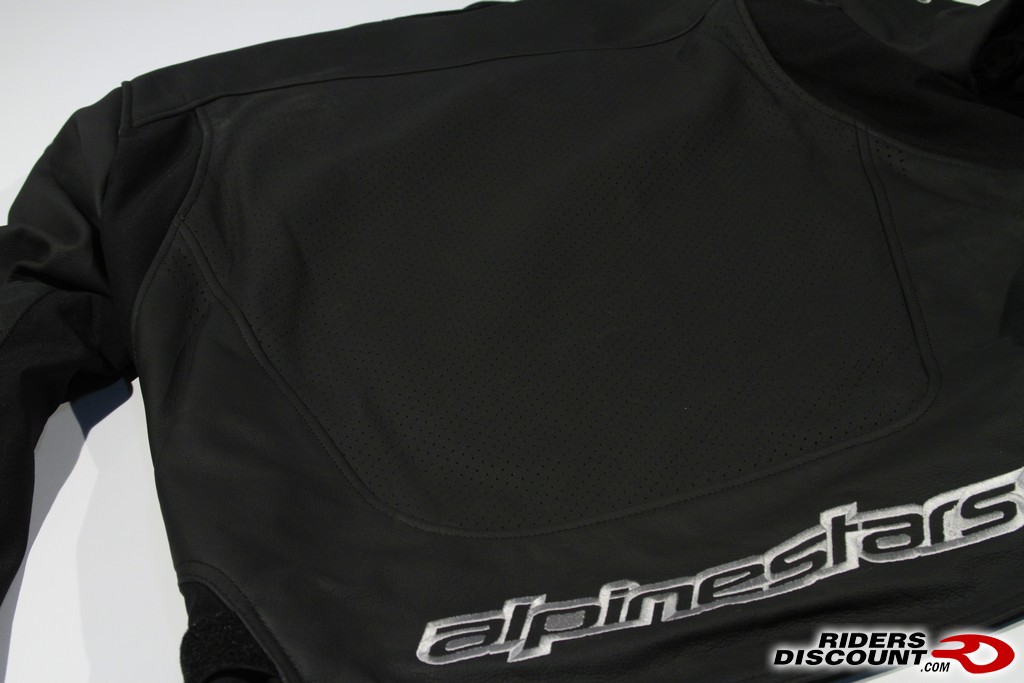 Blue/black Indy Jacket.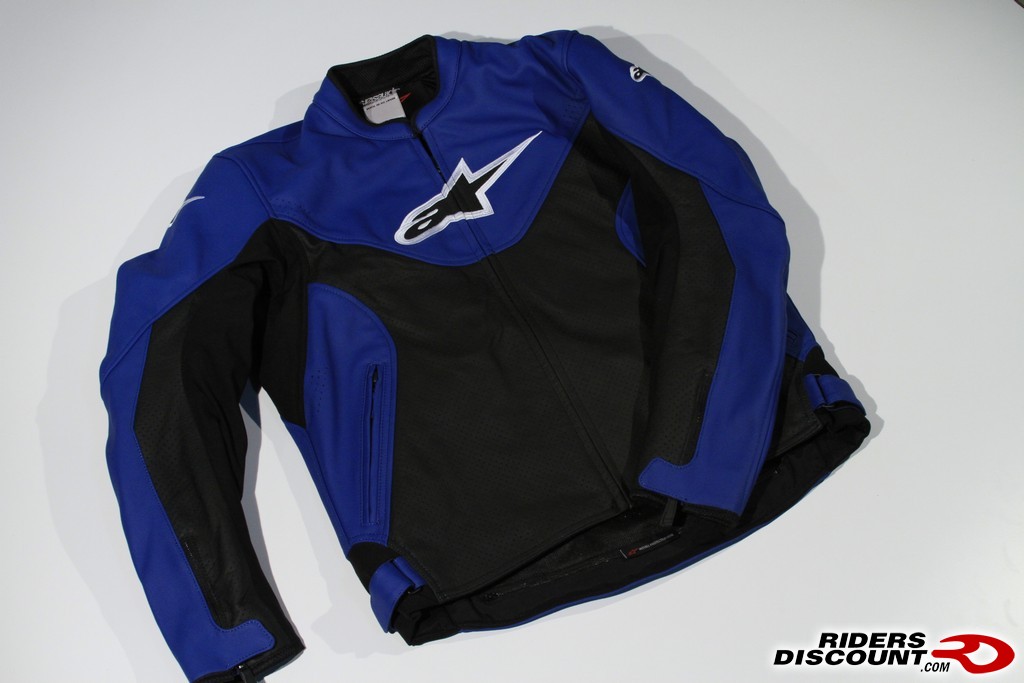 Notice the mesh lined collar that feels nice against the skin and won't chafe.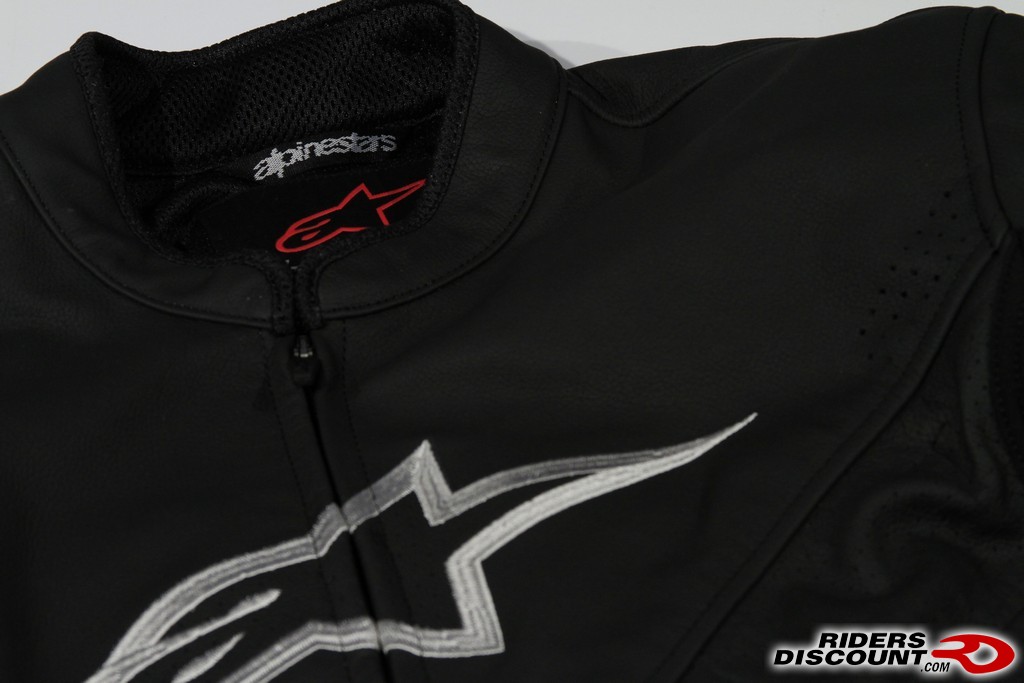 The red/black Alpinestars Indy Jacket.