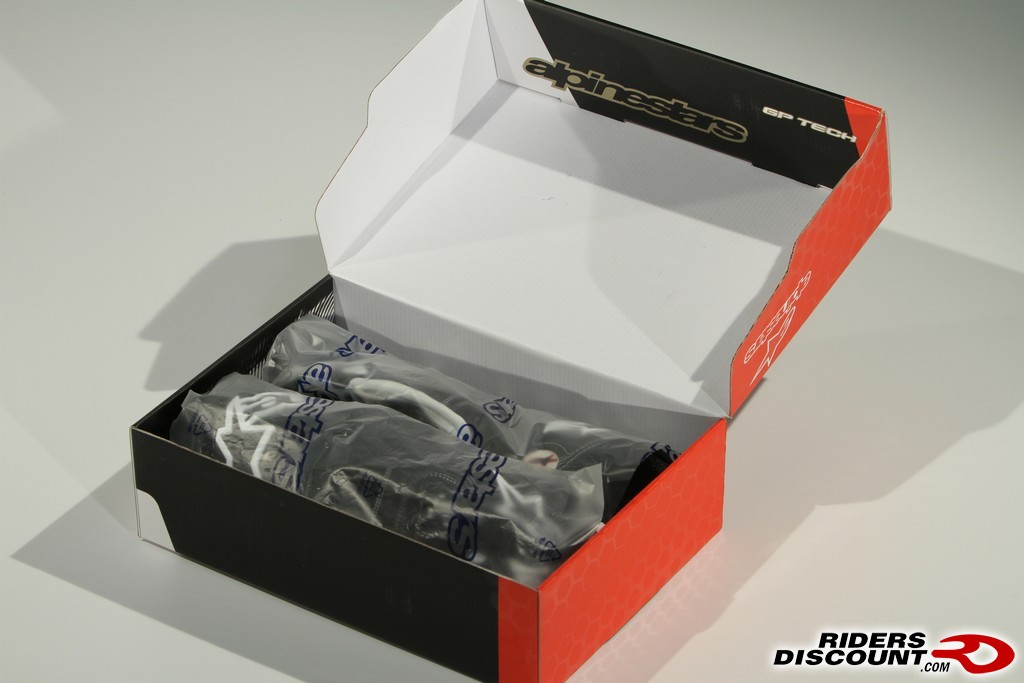 14
Recently updated with improved survivability, especially on the palm and thumb, Alpinestars GP-Tech Gloves don't sacrifice in the feel department. Pittards leather is employed on the palms, of which, the organic fibers are actually coated in a ceramic material for added strength and increased durability. There are also vents all-around on these gloves: between the fingers, over the knuckles, the back of the hand and even along the high-density wrist enclosure so air has the ability to find its way to your hands, no matter how you position yourself on the grips.
Call TJ at 866.931.6644 ext 817 and ask him to send you these gloves in either red/white, blue/white, black/white or just simple, solid black. If email is your thing, send a note to FORUM at RIDERSDISCOUNT dot COM with GPTECH in the subject along with the size and color you need so we can ship your gloves fast!
Comes in a nice box.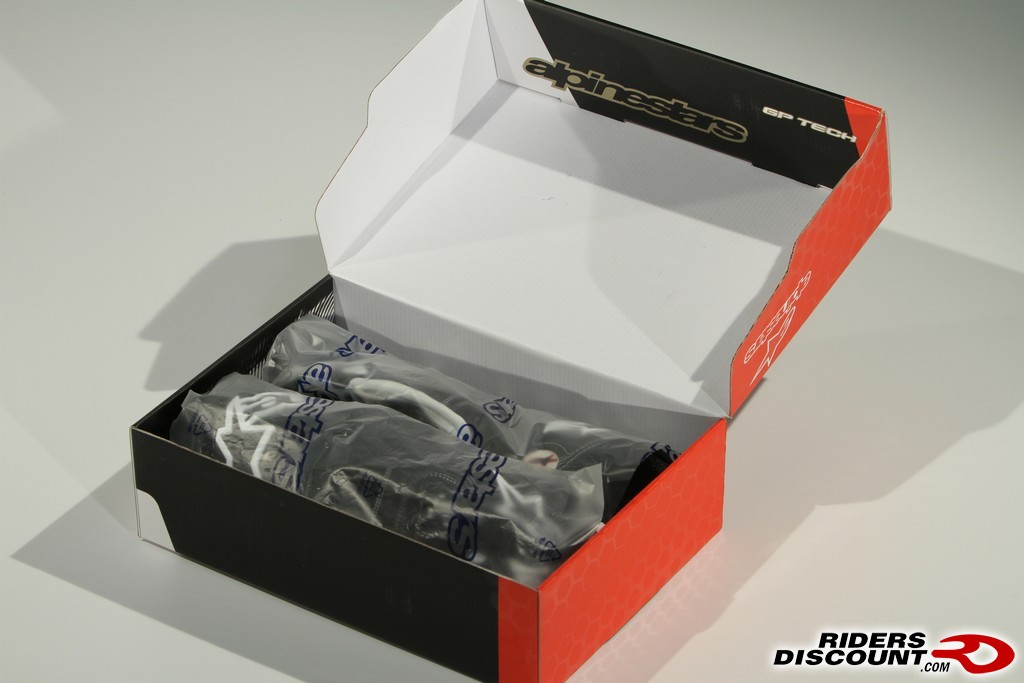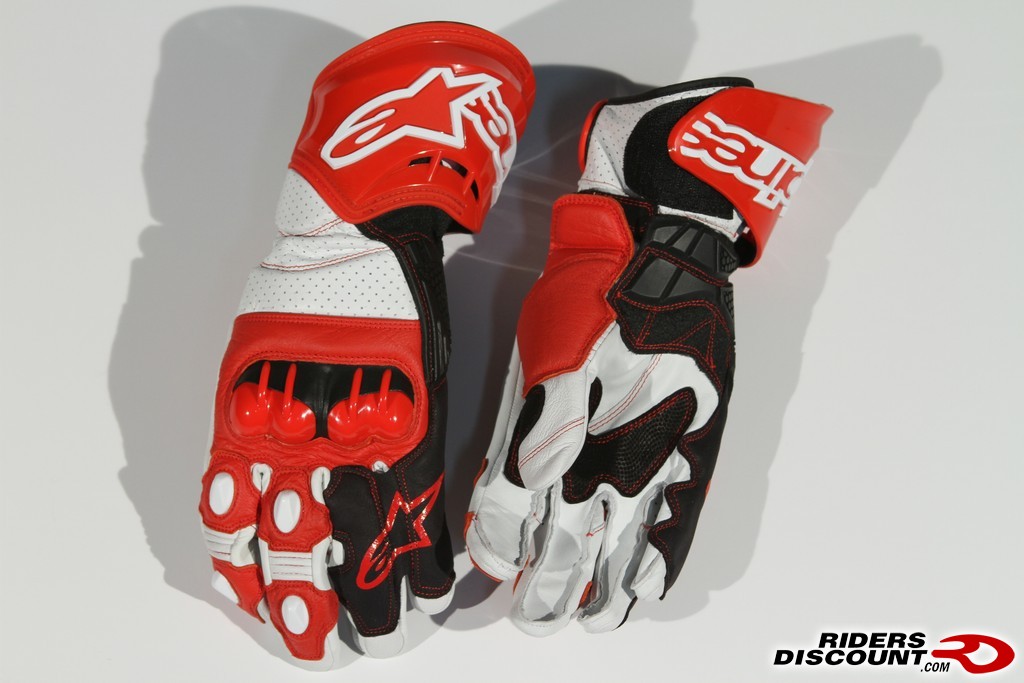 Third and fourth finger bridge adds an extra layer of leather to the side of your hand that would otherwise get eaten up by pavement.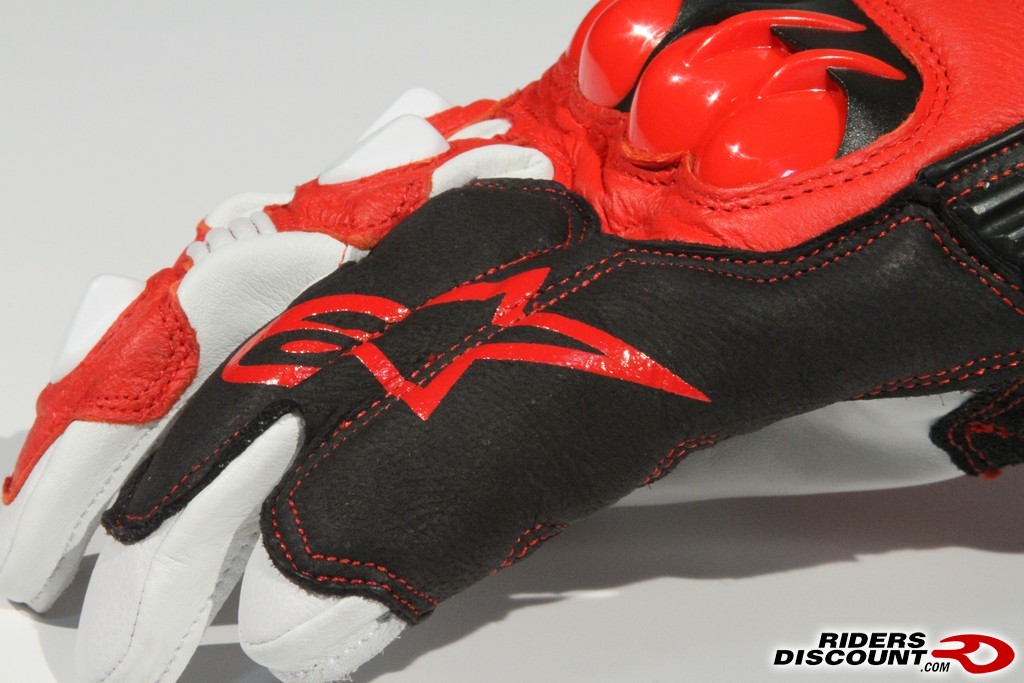 High-density plastic wrist enclosure protects the ulnar protuberance from getting beat up too badly.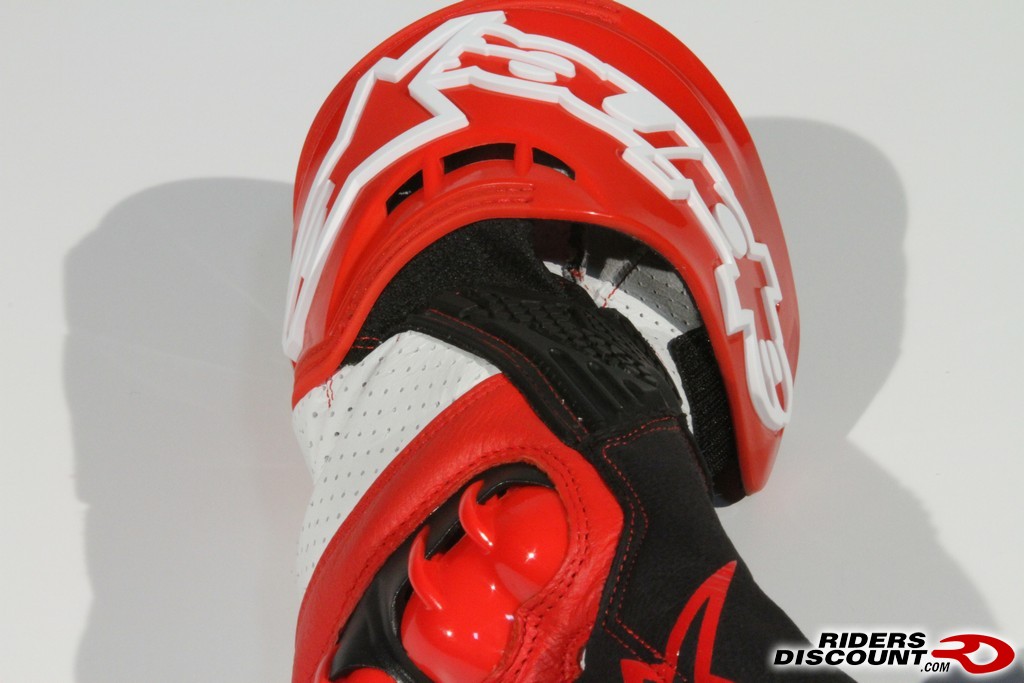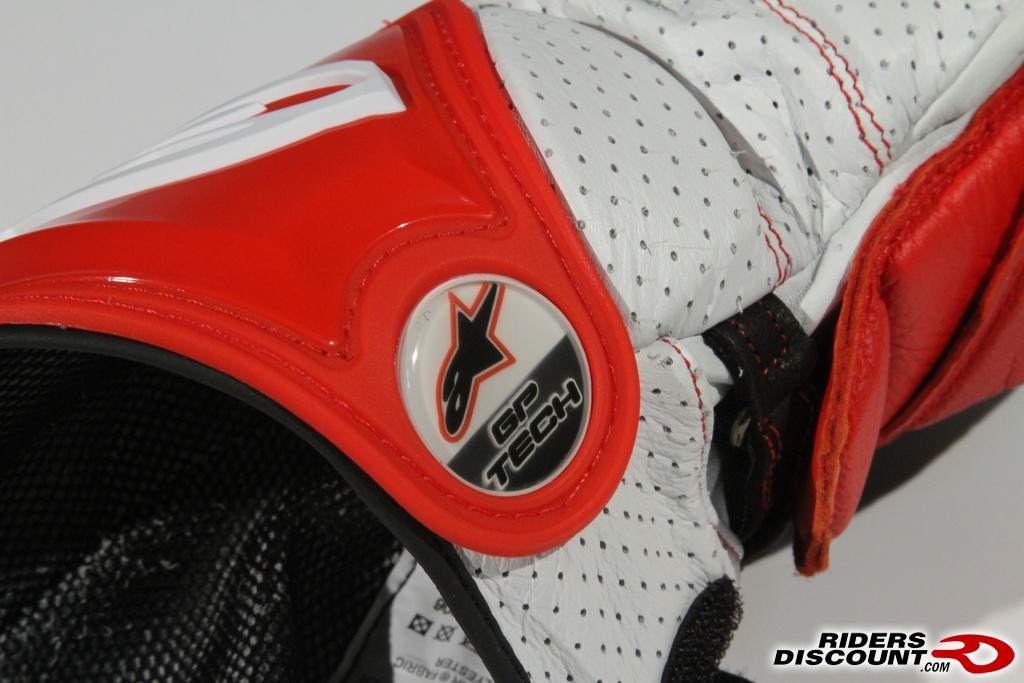 Extra patches of Pittards leather are strategically placed over the palm to add abrasion resistance. Also notice the padding over the hallux.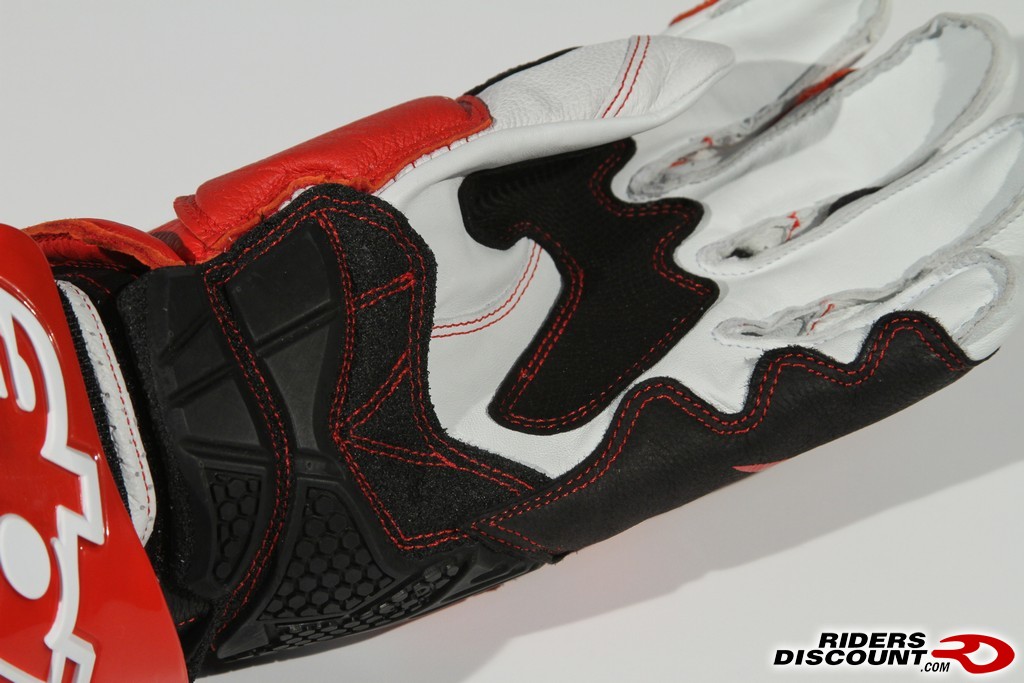 There's a wrist strap in there too, though the pavement would be hard pressed to sheer it away and the glove with it.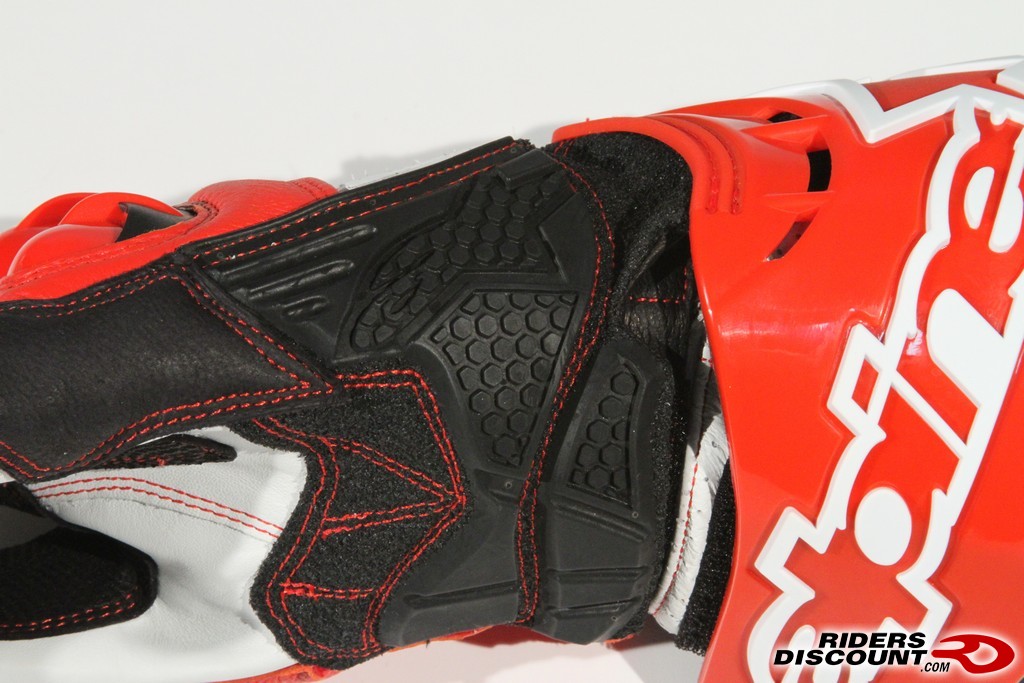 Partial Kevlar internal liner provides comfort by drawing sweat away from the hand.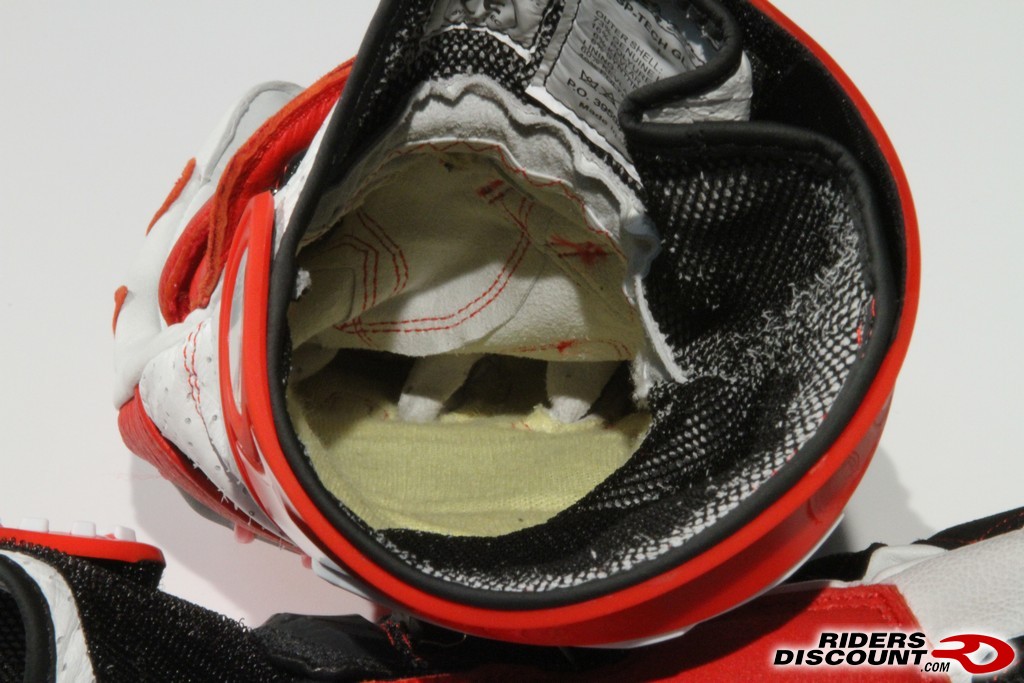 The gloves in black.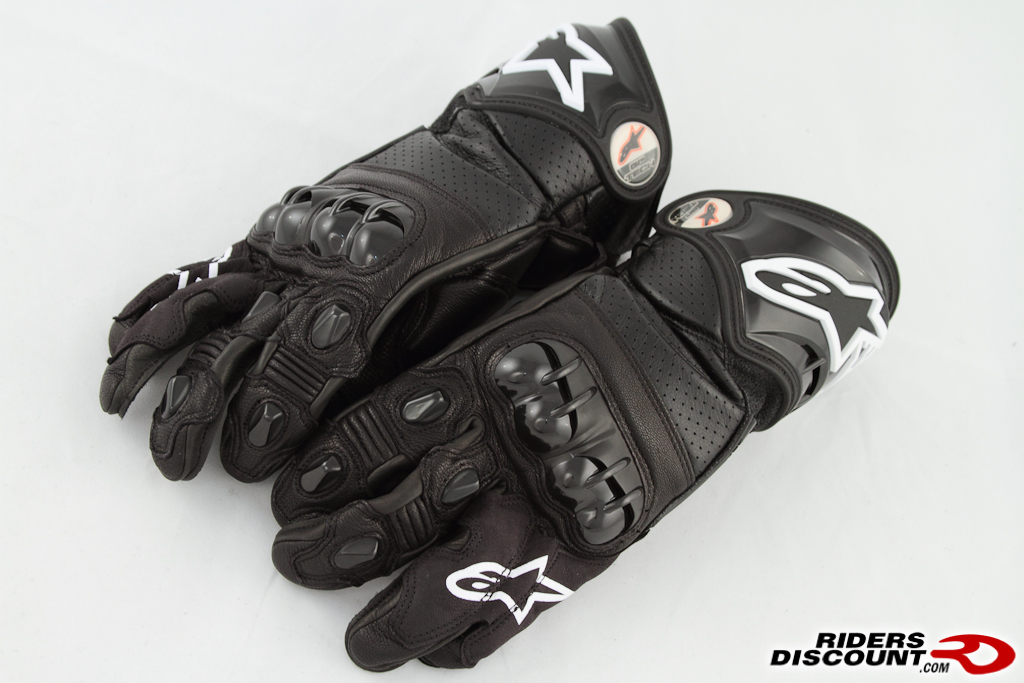 Black and white gloves.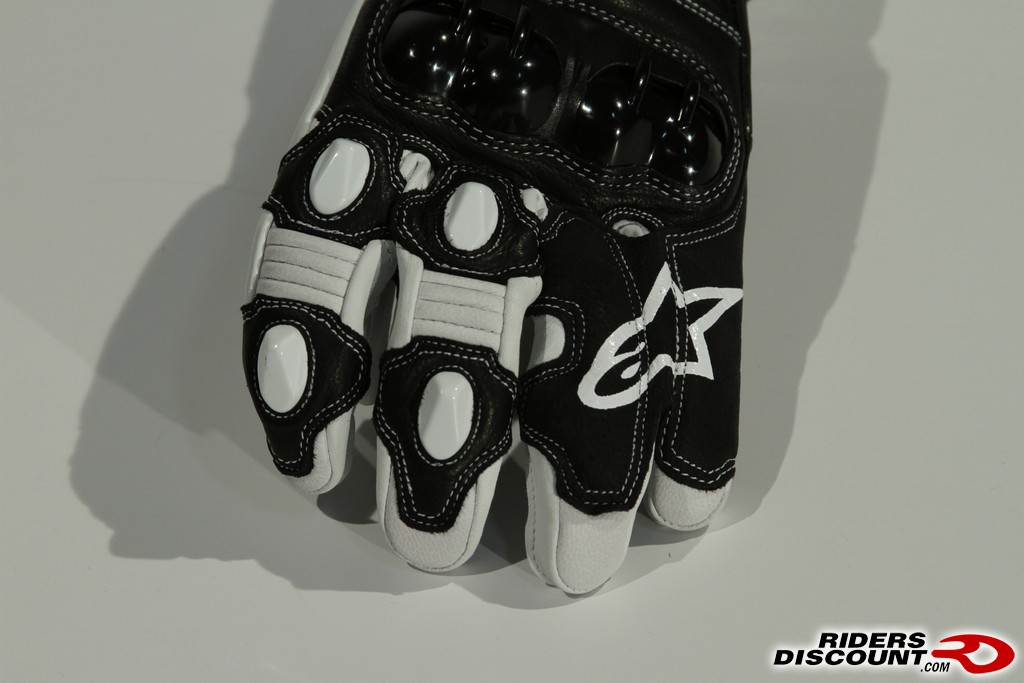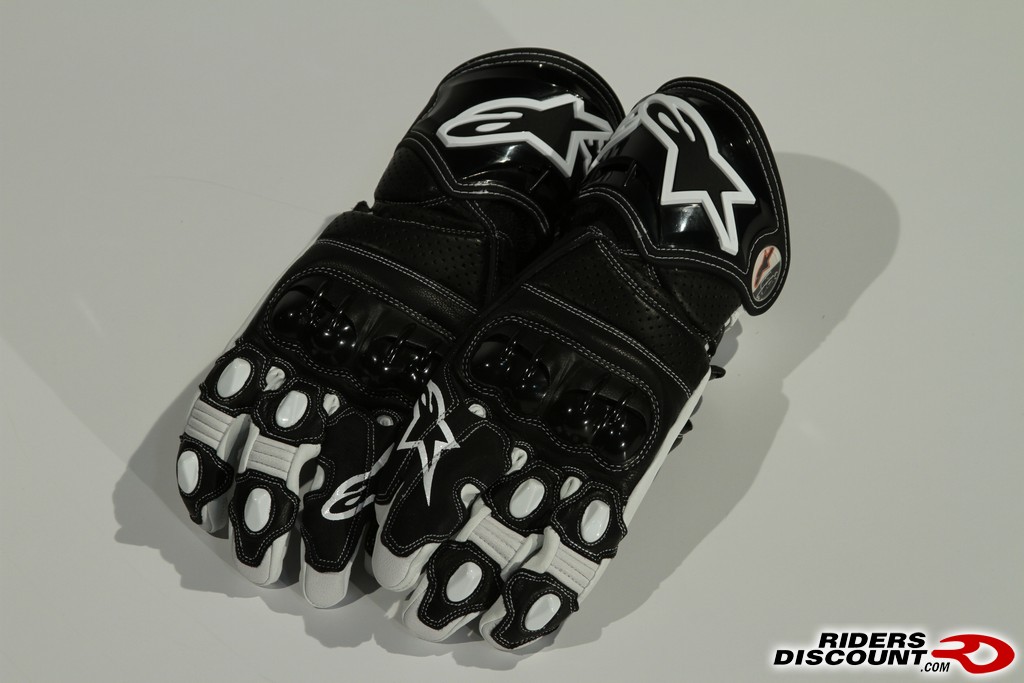 Blue and white GP Tech gloves.