From MotoGP to AMA Superbike, GP Pro Gloves are the preferred glove of Alpinestars-sponsored athletes thanks to their full grain leather chassis with reinforcements in the areas that are most likely to come into contact with the ground. The entire glove is assembled with Kevlar stitching which was chosen for its ability to resist tearing in a high-friction environment. Each glove also uses a liner constructed from the same material on the interior's upper surface. On the outside, injection molded polyurethane is used to aid the leather in abrasion resistance on the knuckles, palm and it is used to almost completely surround the wrist. This same PU material does double duty on the knuckles to deliver fresh air directly to the top of the hand. In addition to the hard armor, soft rubber inserts are used on the exterior and foam padding is embedded between the inner and outer leather surface in strategic locations to attenuate impact energy.
This is the preferred glove of the staff here at Riders Discount. Call Mike at 866.931.6644 ext 804 to order. You can also email us – FORUM at RIDERSDISCOUNT dot COM with ALPINESTARS GP PRO GLOVES in the subject line and please be sure to specify the size you need (small – 3X large) and the color you want (black, gray, red or blue) and we'll be back with you shortly.
Black Alpinestars GP Pro Gloves.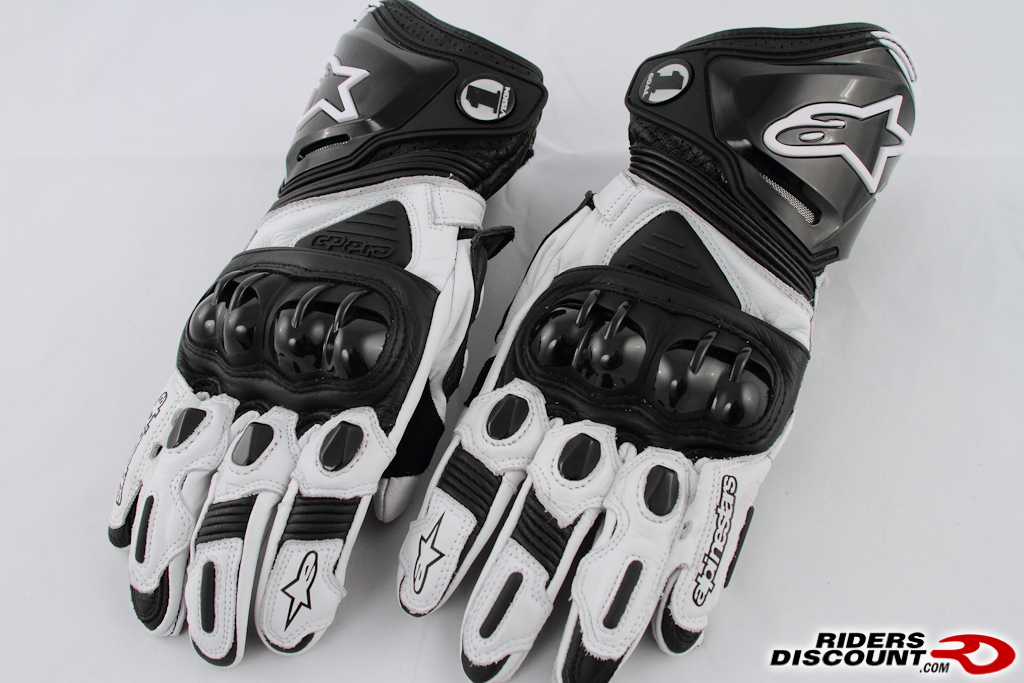 The PU wrist gauntlet is surprisingly comfortable for such a rigid surrounding.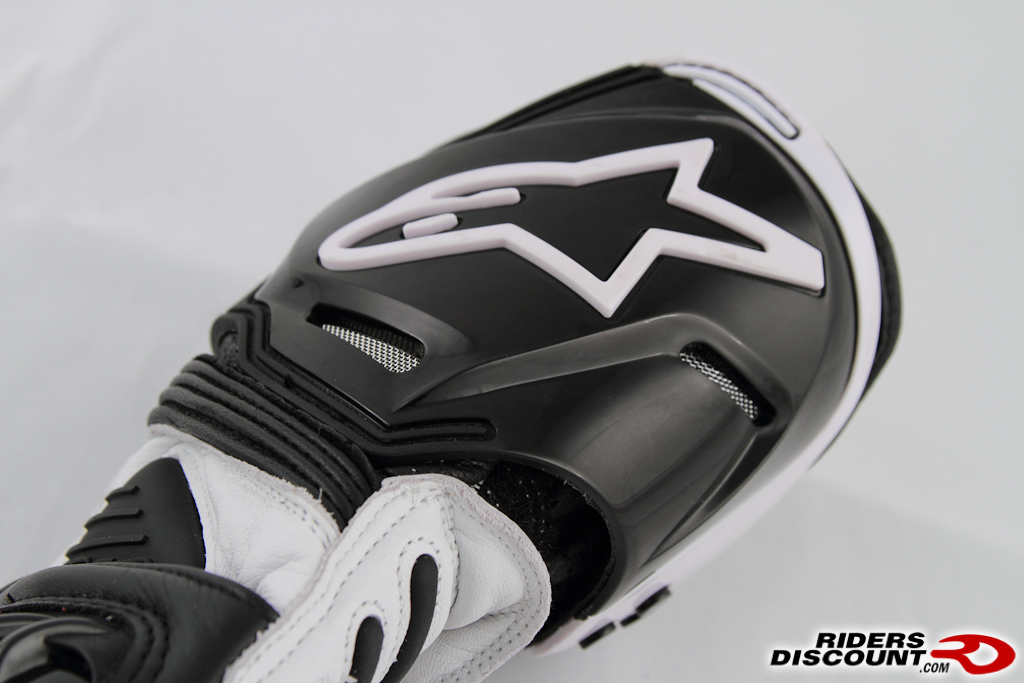 Blue GP Pro Gloves.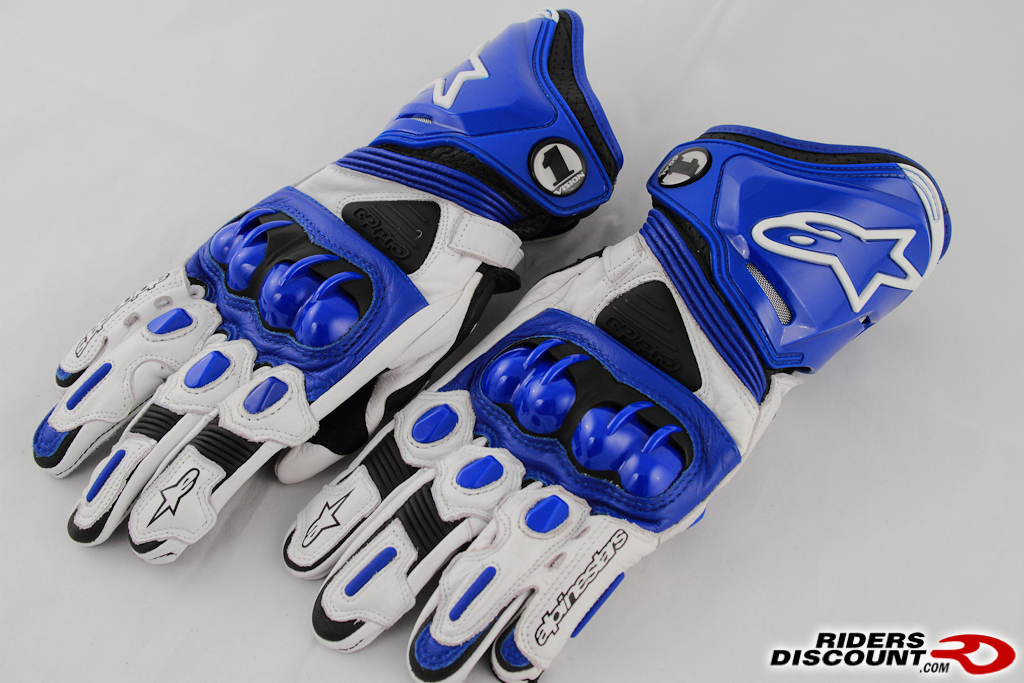 The palms of the GP Pros use different types of leather in an effort to provide abrasion resistance without sacrificing feel. Notice that the outer side of the hand and the palm is layered with extra pieces of leather.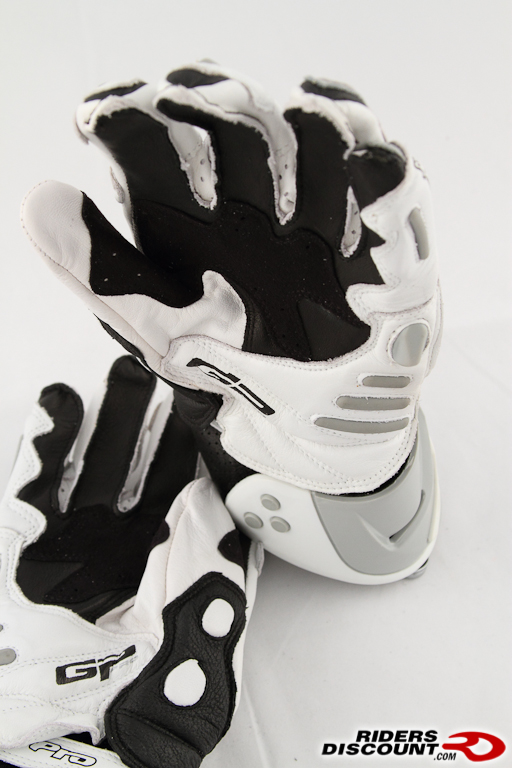 The wrist strap too, is well protected.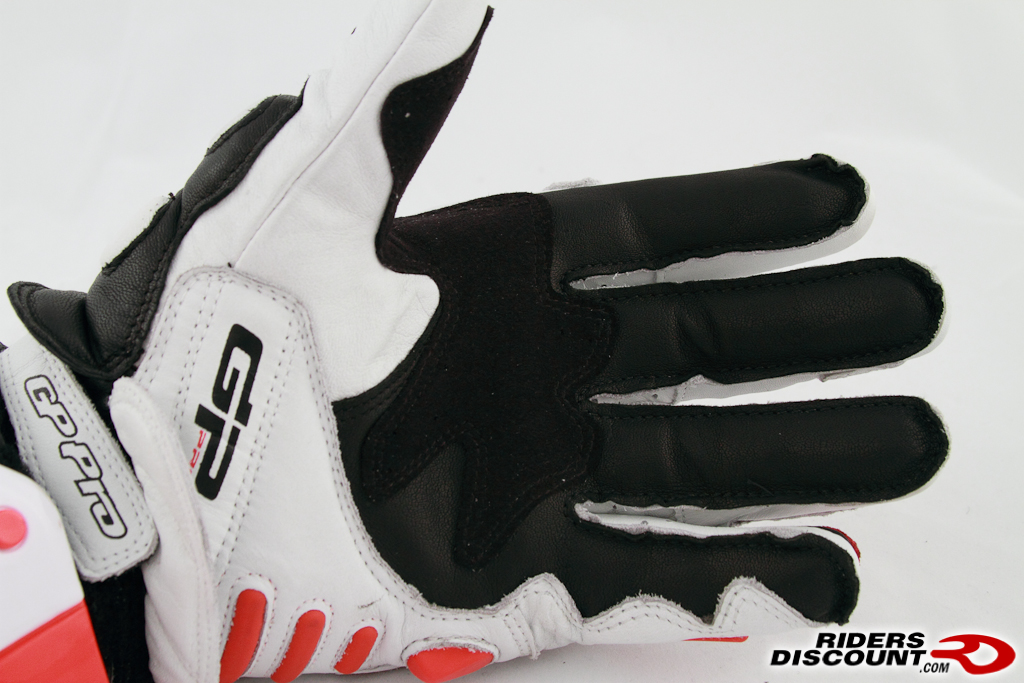 All GP Pro gloves include Alpinestars' patented third and fourth finger bridge which helps prevent damage to the pinkie finger in a crash.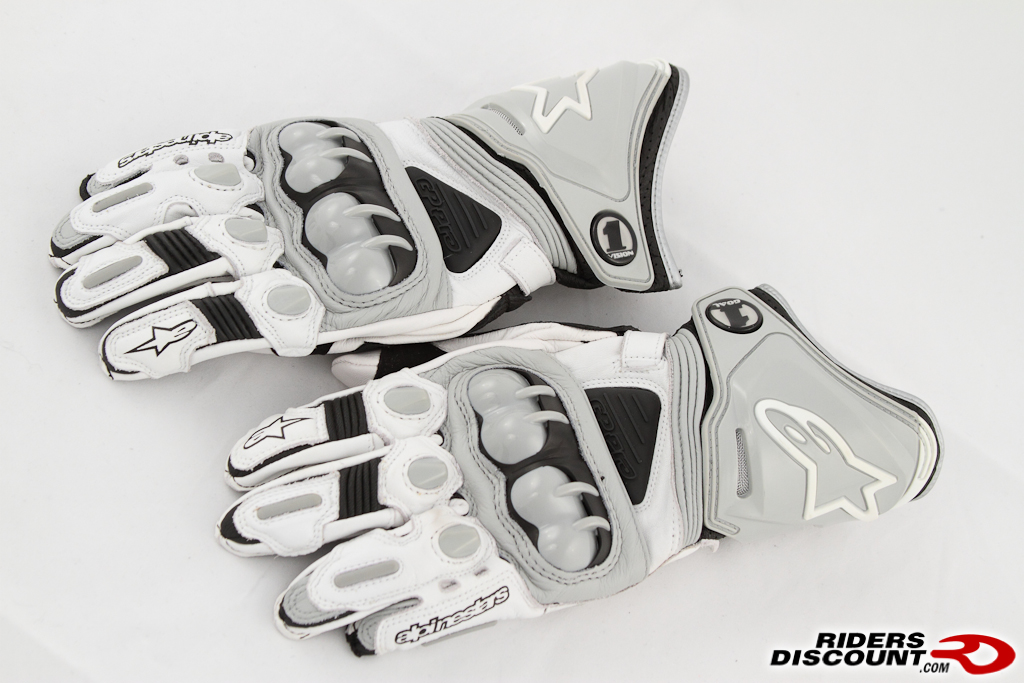 PU knuckles not only protect, but also provide cooling air to the top of the hand.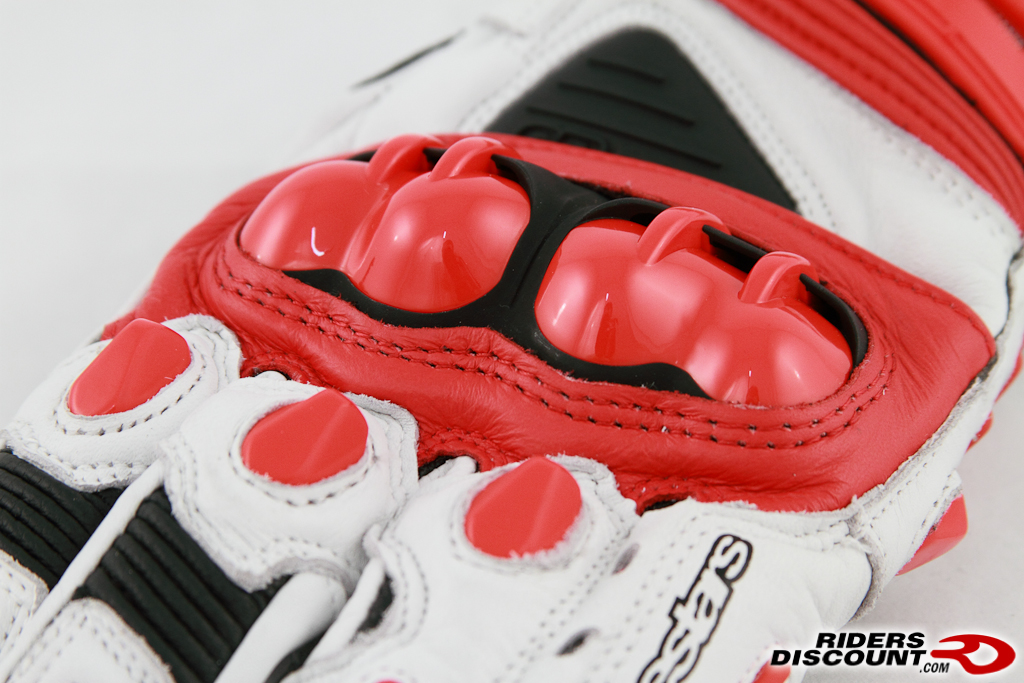 Red Alpinestars GP Pro Gloves.