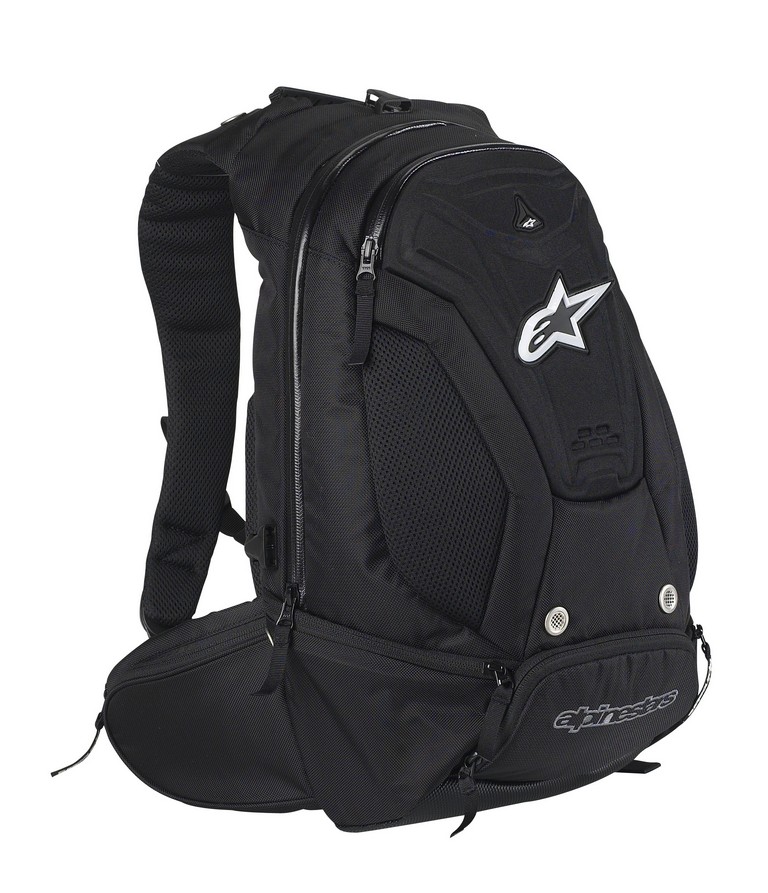 3
Designed with a low profile to help keep wind-induced lift at a minimum, the Charger Backpack from Alpinestars is ready for the road. Everything about this bag is about comfort, from the adjustable shoulder and chest straps to the padded waist belt. Using a nylon/polyester construction means this bag is built for the rigors of the road and, while it's specifically intended for short hops across town, this bag would be quite useful on longer rides as well. It's convenient too, with a laptop compartment capable of handling most devices with up to a 15" monitor. There's also a separate audio pocket with an outlet port for headphones for those of you that just can't ride without music to disguise wind noise. In addition to this, internal organizer pockets allow you to quickly access all your gear and, a built-in helmet carrier is easily deployed when you're off the bike so you can keep your hands free on the walk from the parking lot to your final destination.
You can find more details about the Charger backpack
on our website
and then call TJ at 866.931.6644 ext 817 to order. If you prefer, you can send an email to FORUM at RIDERSDISCOUNT dot COM with ASTARS CHARGER BACKPACK in the subject line along with the color you want and we'll ship your bag fast, call, click or email us today!
The Alpinestars Charger Backpack in solid black.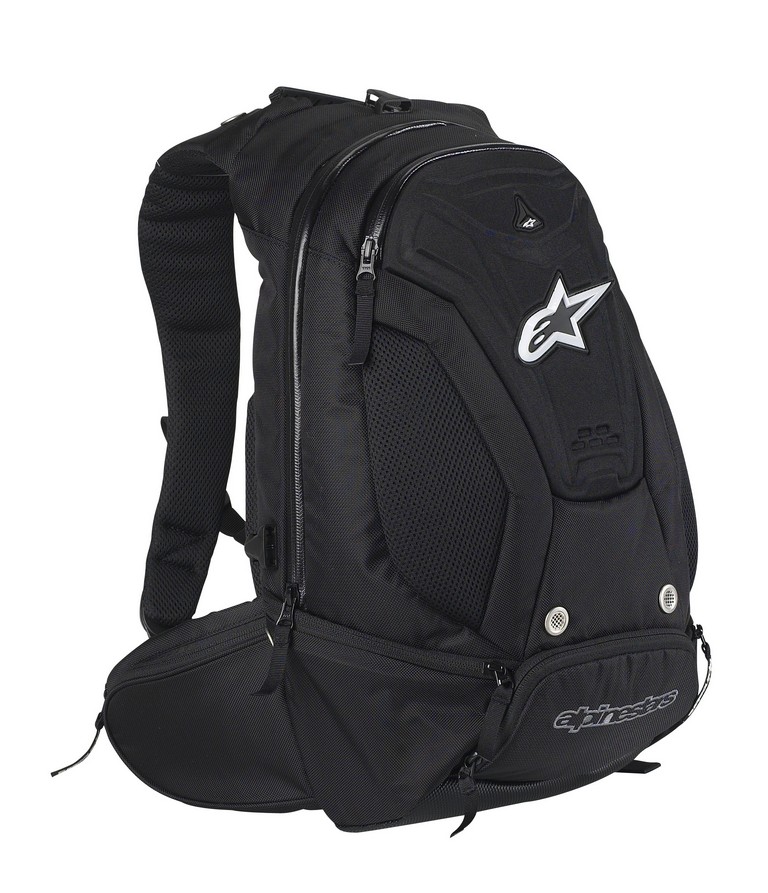 Blue/Black Alpinestars Charger riding back pack.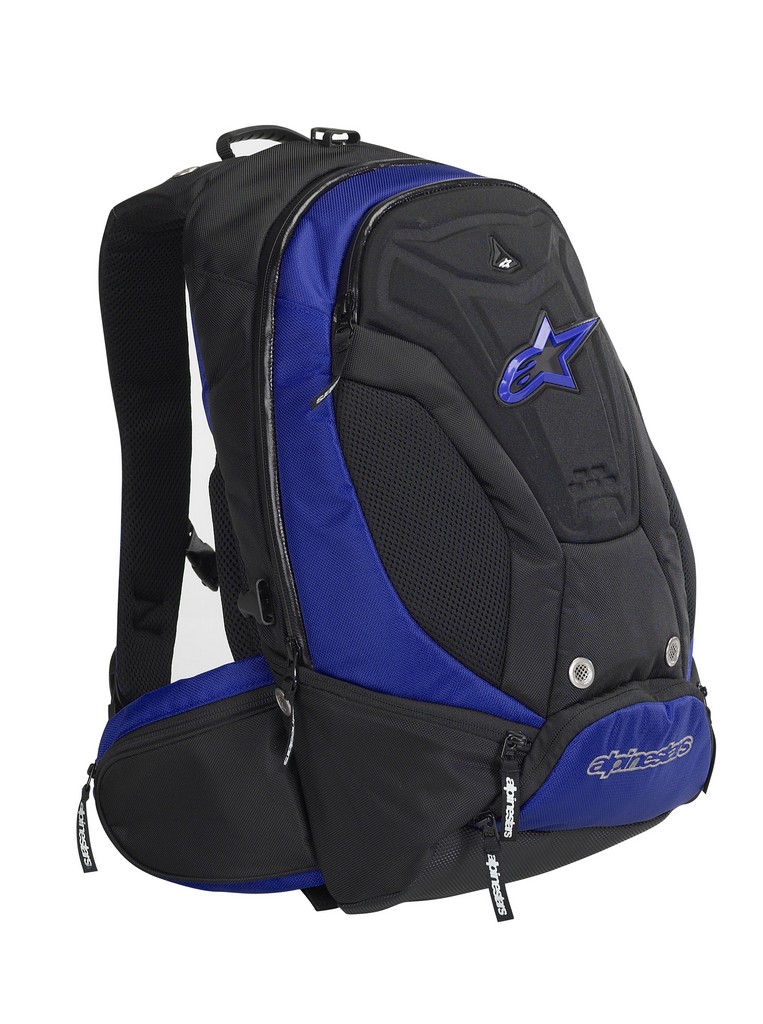 A Red/Black Alpinestars Charger motorcycle bag.