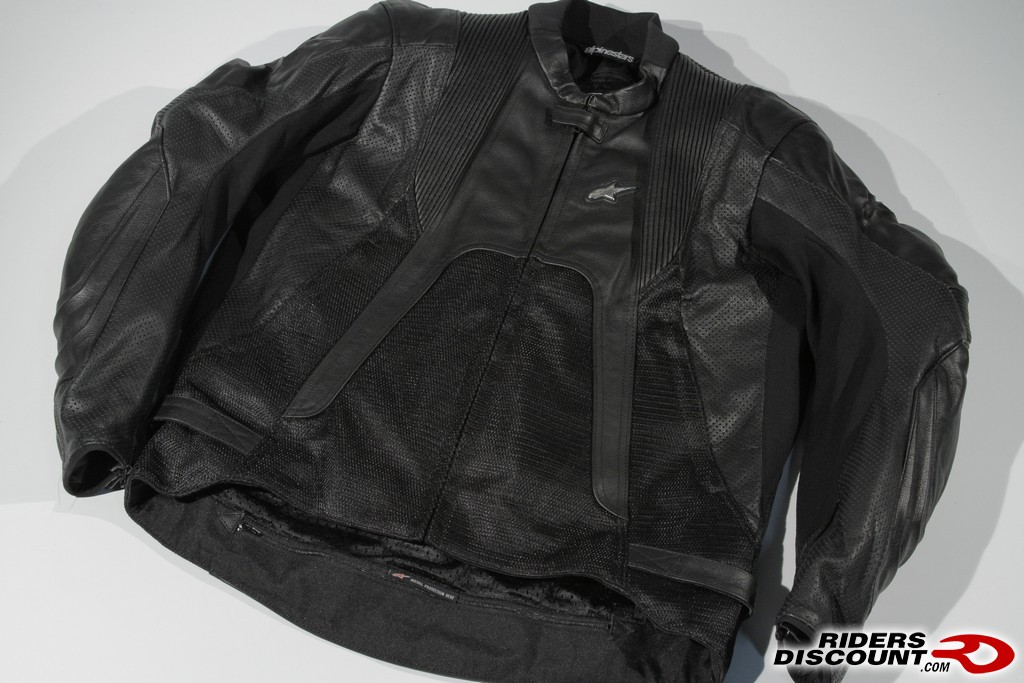 7
Half leather, half mesh; all Alpinestars – the Alloy Jacket is a unique take on the hybrid design motorcycle jacket that exploits the best properties of both materials without compromising safety or comfort. Excellent ventilation is provided everywhere you look on this jacket thanks to generous use of mesh material. And, where the hydrophobic mesh isn't used (in areas that are most likely to come into contact with the ground should the jacket be called into its safety roll!) perforated leather is employed for reliable abrasion resistance. Stretch Kevlar panels on the arms make sure the jacket fits a wide range of sizes with ease. There's even a wind and water-resistant full-length zip-out liner included with the jacket for use in all weather. CE-certified SP armor is used in the elbows and shoulders for impact absorption along with PE padding in the chest and back for even more crash forgiveness. You can also upgrade the latter piece with an RC Back Protector (also from Alpinestars) for greater piece of mind.
This entire jacket is comfortable and easy to move about in thanks to the smart combination of leather and fabric – get one today by calling TJ at 866.931.6644 ext 817. If you have any questions about fit or international shipping, please send an email to FORUM at RIDERSDISCOUNT dot COM with ASTARS ALLOY in the subject line and we'll get back to you right away.
This jacket only comes in black.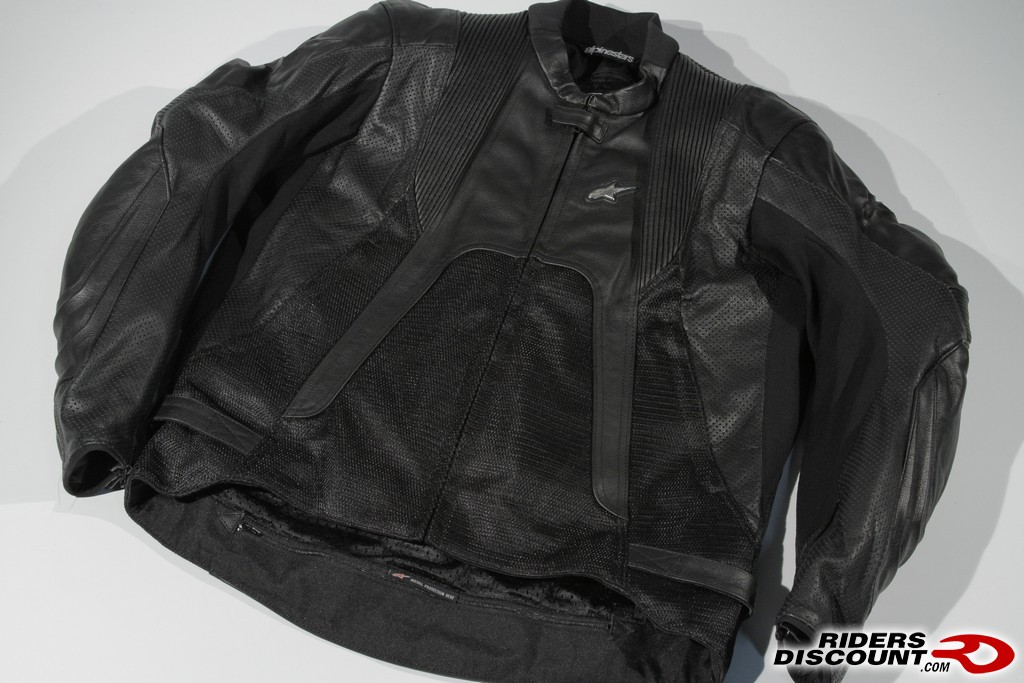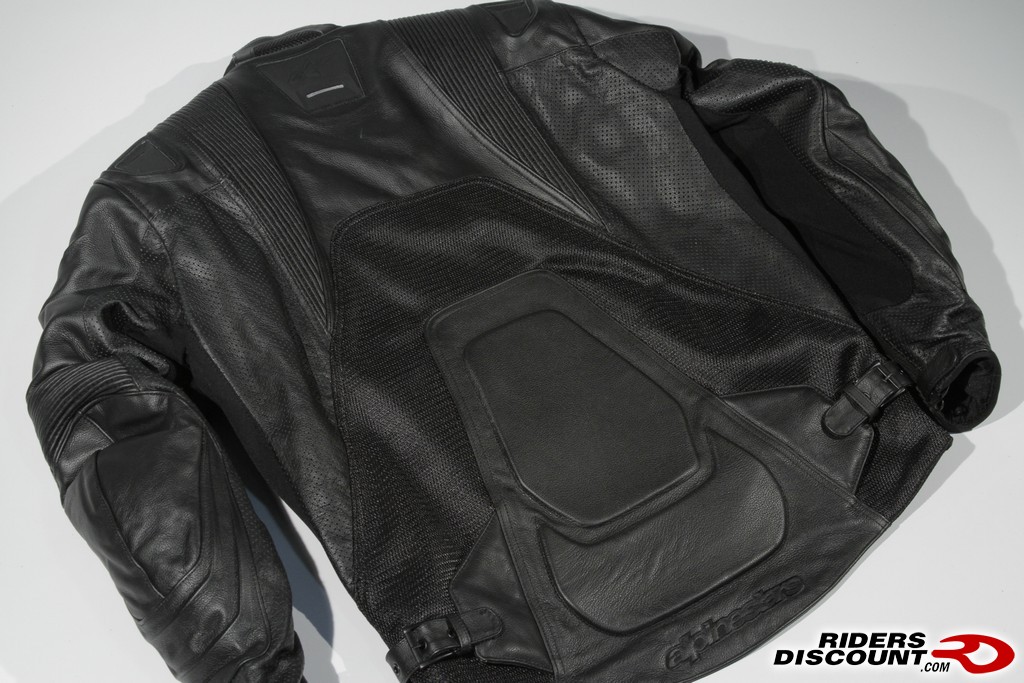 Accordion stretch panels in the shoulders suit any ride from the highest of ape-hangers to lowest of clip-ons.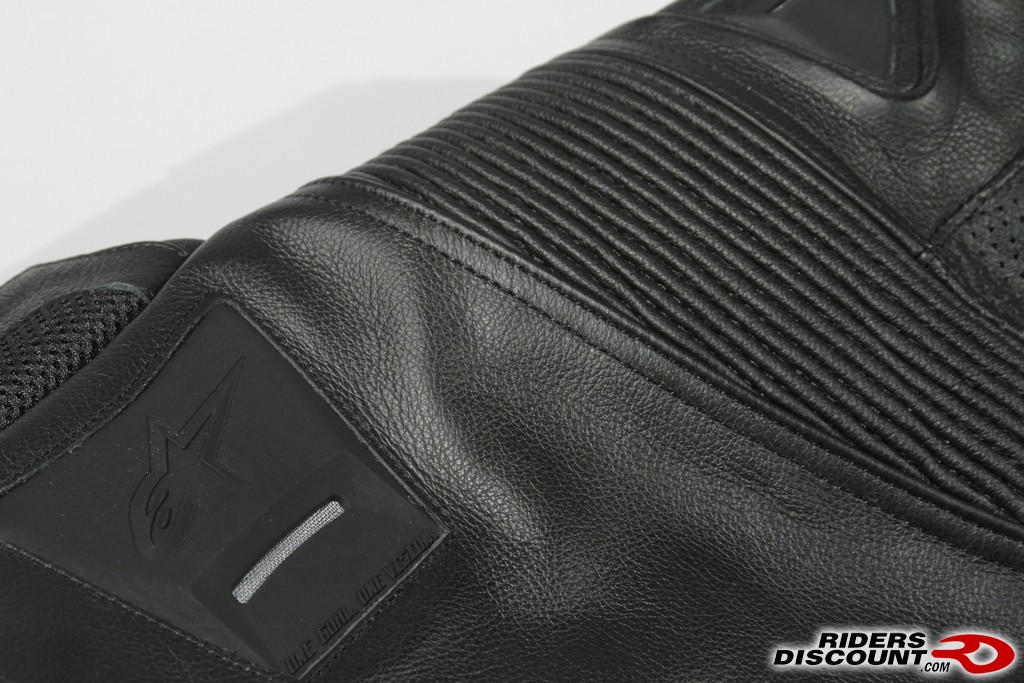 3-Layer weather-resistant liner easily zips out when not in use.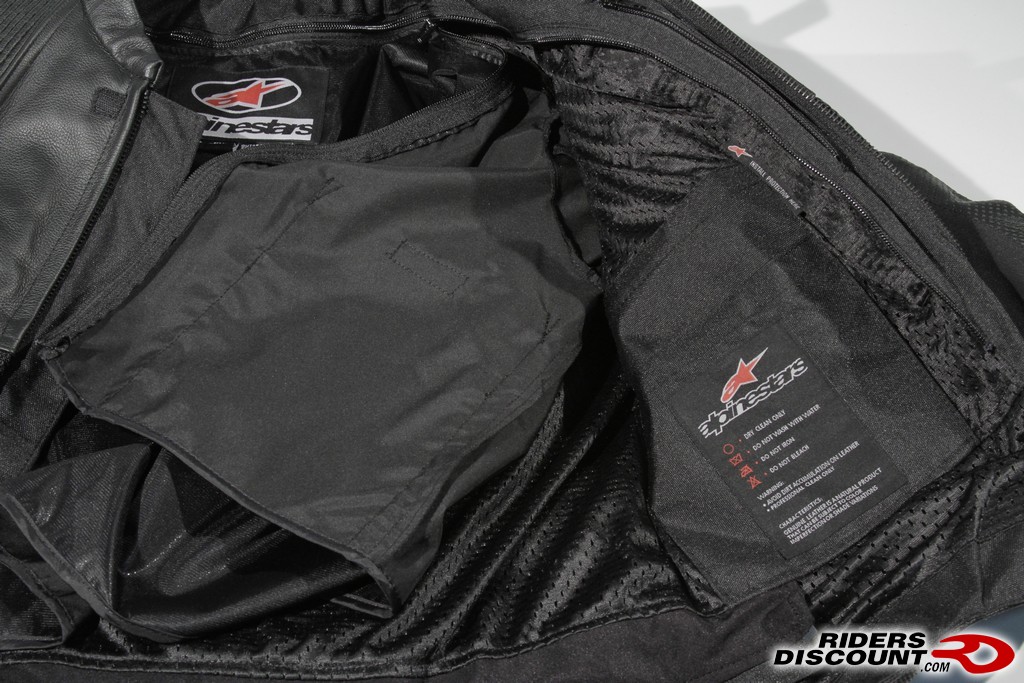 Up front, there's ventilation in spades.
It's easy to keep too much material from flapping in the wind with the buckle adjustment tabs on the lower sides. Unlike Velcro that's sometimes used to do this, these (obviously) will stay put!