Akrapovic exhausts are known for their stunning good looks, top notch build quality and always – meaningful power gains. Their latest slip-on for the 2011 Ninja ZX-10R is no exception. This shorty tapered muffler is fabricated almost entirely from titanium and is capped off with a gorgeously made carbon fiber end cap. Akrapovic claims this titanium slip-on, when combined with their optional link pipe, helps produce an additional 5.8 horsepower over stock
without any fuel mapping changes
. With a proper dyno tune, you can expect even greater gains with just this slip-on!
Supply of these slip-ons is incredibly limited - call Mike at 866.931.6644 ext 804 to get yours shipped fast. If you have any questions send us an email: FORUM at RIDERSDISCOUNT dot COM and with AKRAPOVIC ZX10R GEN4 SLIP-ON in the subject line and we'll get back to you right away.
2011 Akrapovic ZX-10R slip-on exhausts come with everything you see here including a removable sound-deadening baffle.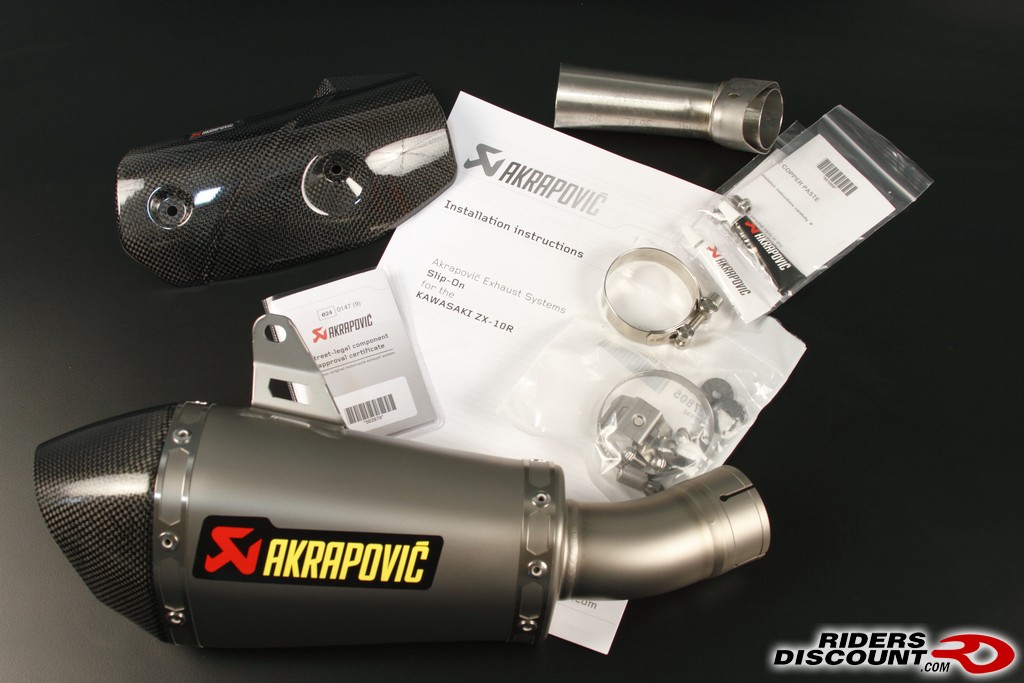 As always, build quality is superb with welds that are nearly imperceptible. Gaps between different components are even and machine marks are hard to find.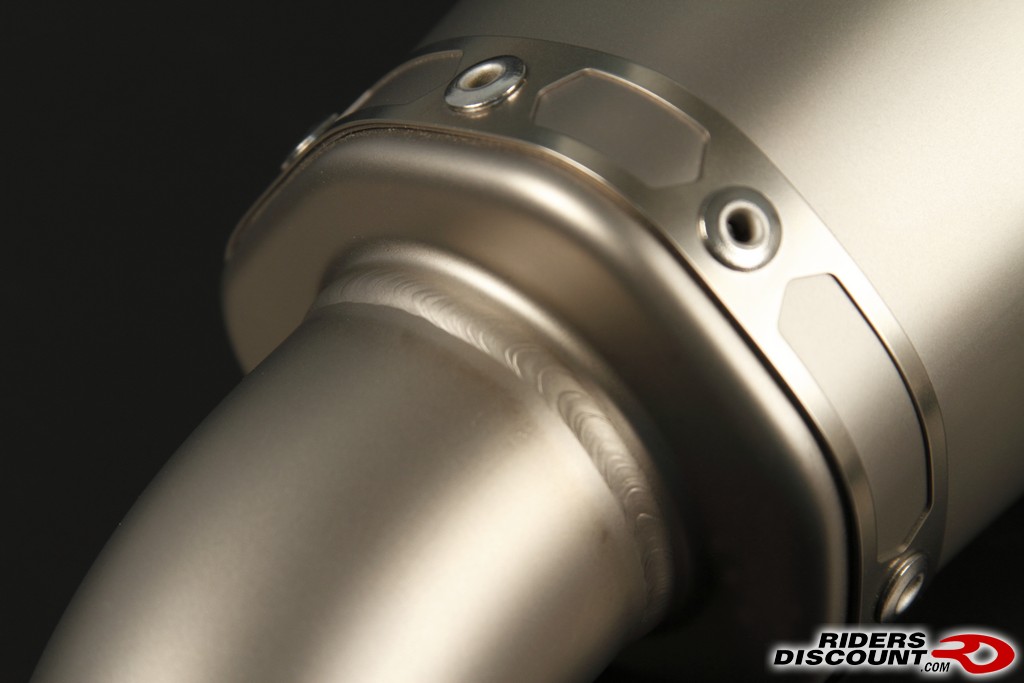 Akrapovic exhausts come with carbon fiber that is built in-house at the Slovenian company's factory. Just like everything else they make, their carbon fiber is of an excellent build quality.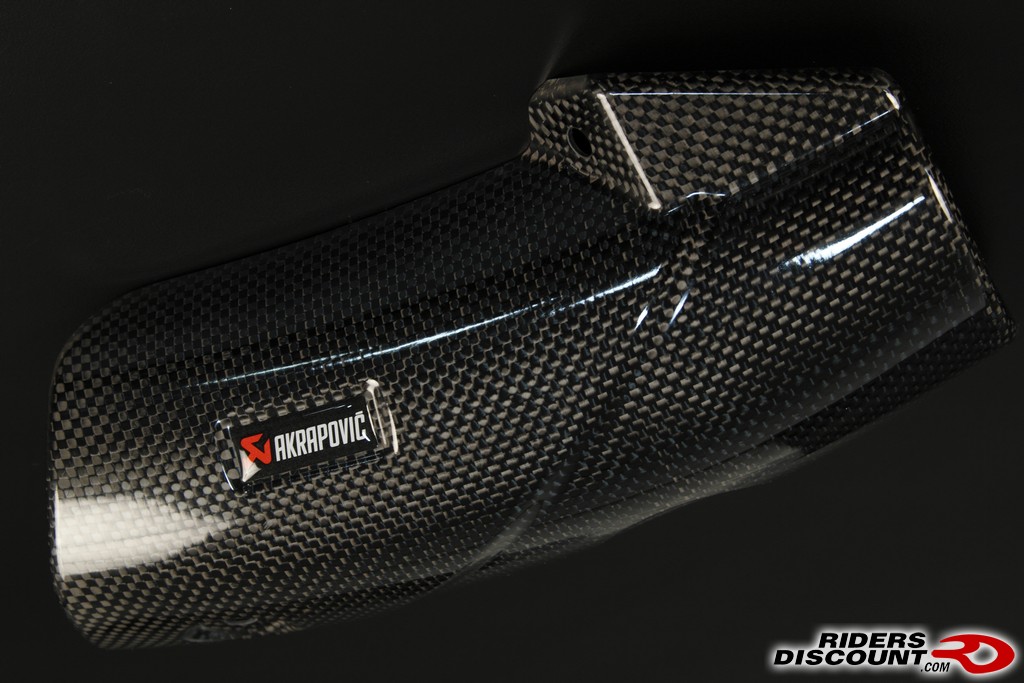 A carbon fiber ZX10R heat shield is included with the kit, but it is the owner's choice if he wants to use it or not.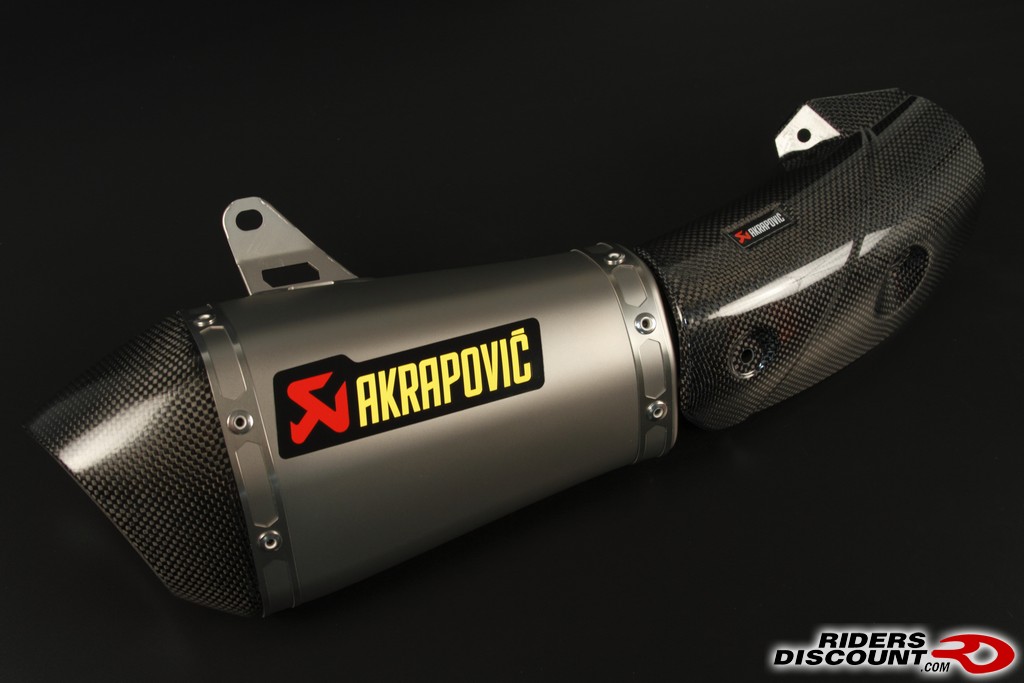 Carbon fiber end caps are molded from a single piece and riveted into place. The hole you see for the outlet is for securing the sound baffle.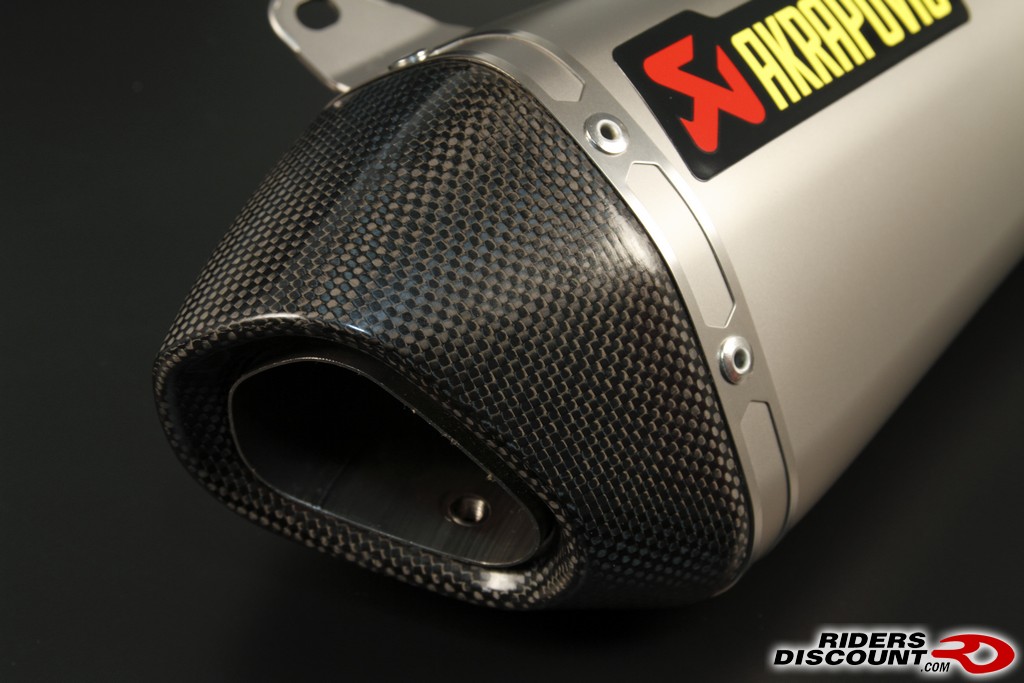 Here you can see this slip-on attached to a 2011 ZX10R. The optional cat-eliminator link-pipe (sold separately) can also be seen.