Discussion Starter
·
#1
·
The S-4 SV full face helmet from AGV Helmets provides a lot of features at a very reasonable price. At the top of the list, this motorcycle helmet includes an internal flip-down sun visor that you can easily operate while riding to deal with changing light conditions. There are other full face helmets on the market that do the same thing, but there's often a significant weight penalty associated with the design - not with the AGV S-4. This helmet is surprisingly light for having the sun shade mechanism built-in. The S-4 SV takes the proven AGV S4 helmet and improves upon it with a streamlined chin guard for a more aerodynamic shell and better chin protection. Ventilation has been addressed by widening the intakes on the front of the helmet as well as the internal channels that deliver that air directly to the scalp. Furthermore, the helmet's carbon/fiberglass shell has had its shape modified to do a better job of extracting air from within the helmet to keep you cool. The interior liner is fully-removable, down to the neck roll and features AGV's Dry-Lex hygienic lining the resists bacterial growth.
We do not yet have these helmets on our website simply call our expert staff for help getting fitted for AGV's newest helmets. You can reach TJ at 866.931.6644 ext 817 to order today. You may also email us with any questions you have – send those to FORUM at RIDERSDISCOUNT dot COM with AGV S4SV in the subject line as well as the size/color you want and we'll get back to you right away.
A proper fit is critical for motorcycle helmets. If you're unsure of sizing, please let us know what you currently wear and our expert staff will help you find the size you need for a proper fit. Shown here is the AGV S-4 SV in gloss black. Scroll down to see the rest of the colors available from AGV.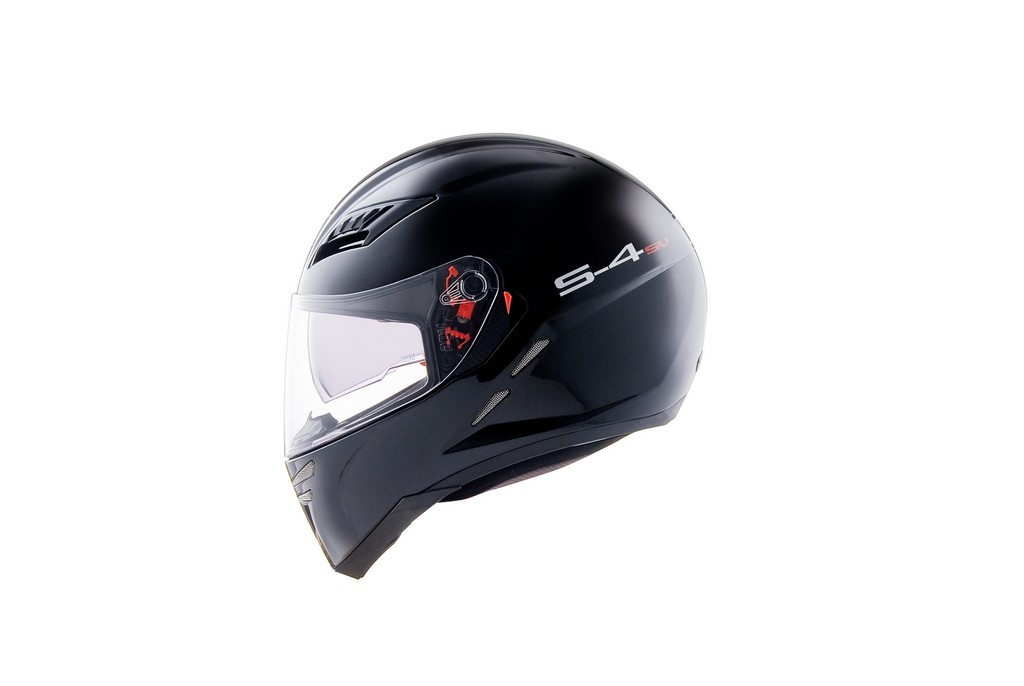 The AGV S4 SV in solid white. Notice the red tab just behind the faceshield quick-release mechanism. This is what's used to control the inner flip-down visor seen deployed here. This is an excellent feature for anyone that frequently travels through the city and has to deal with tunnels and bridges were lighting is less than ideal.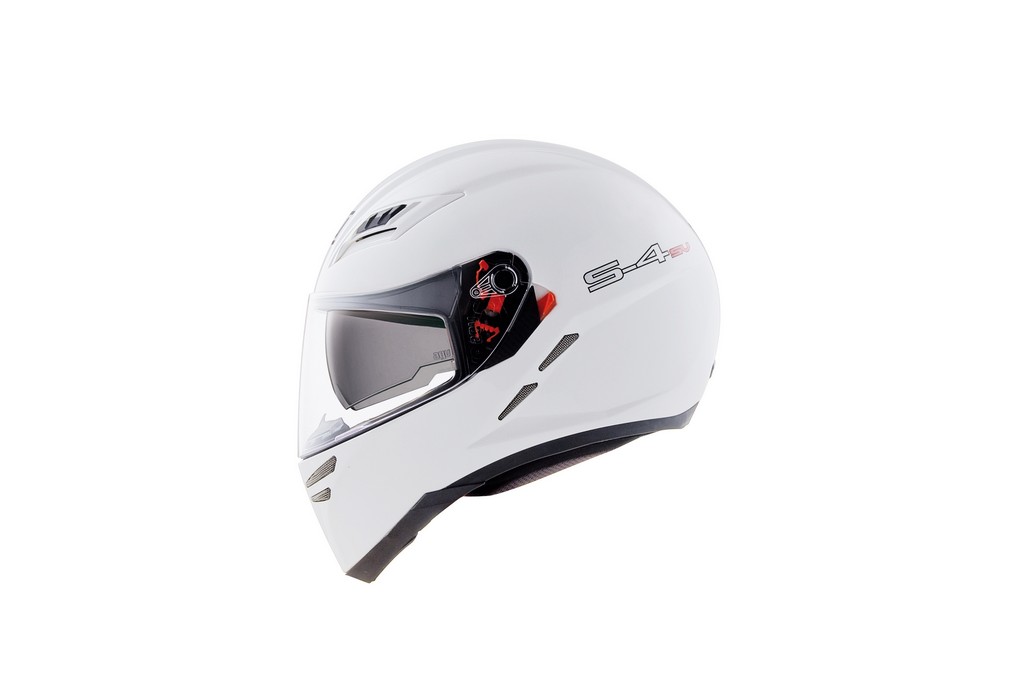 Blue/White/Black Zebra paint scheme. Extractor vents behind the faceshield are designed to use the wind passing by as you move to efficiently remove air from within the helmet.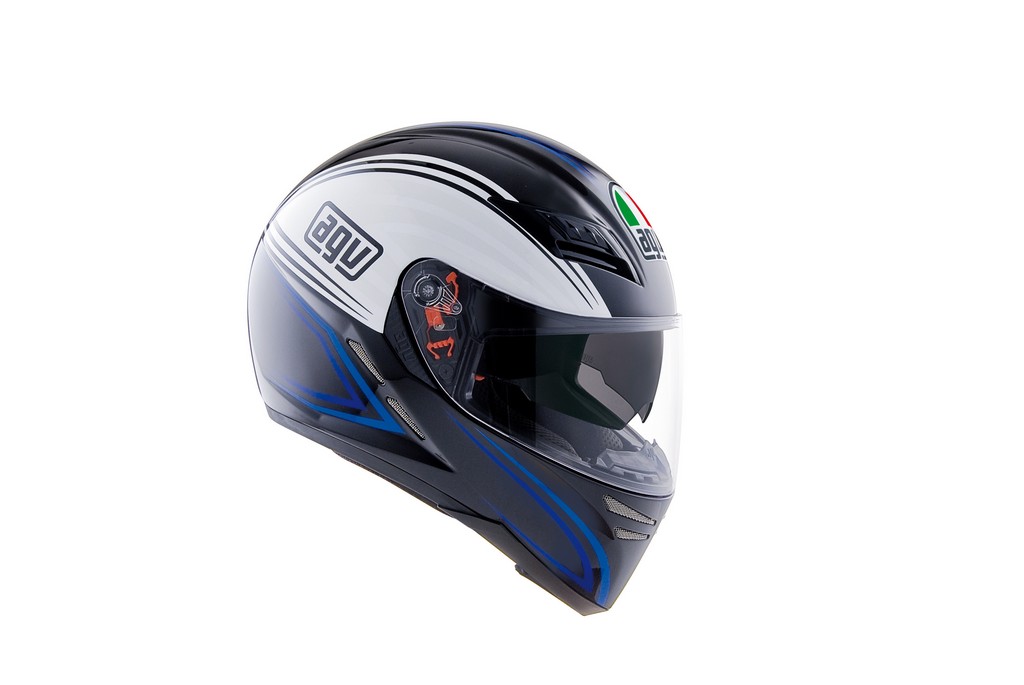 Black/White/Gunmetal Zebra paint scheme. In addition to the smoked internal sun shade, we have available a variety of internal sun shades in smoke, light smoke, iridium blue, iridium gold or iridium silver.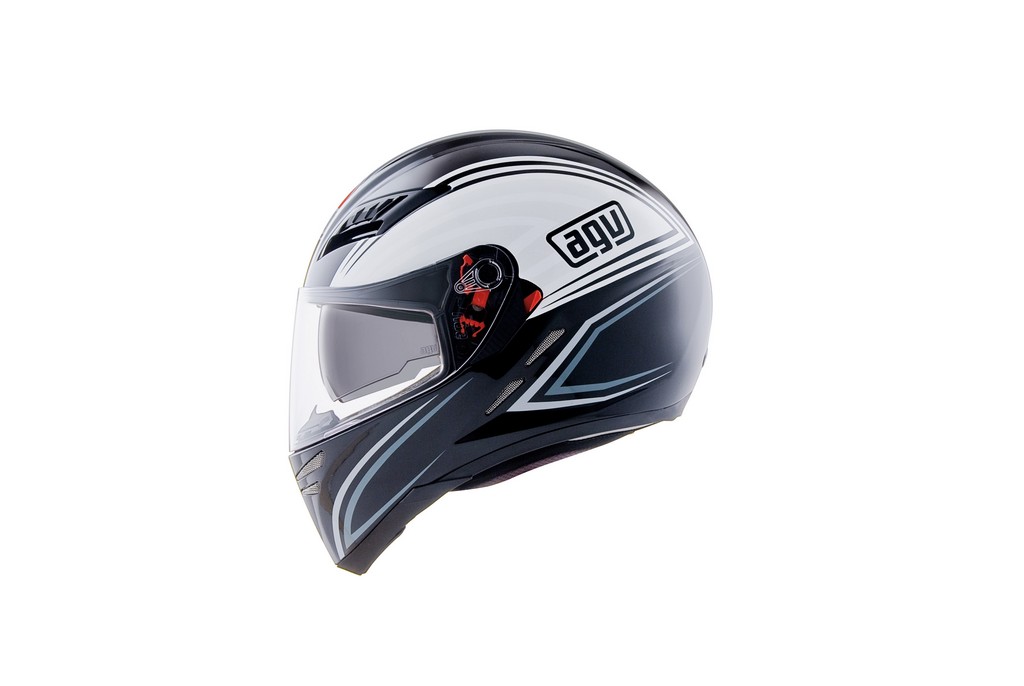 Black/White/Red Zebra paint scheme. External faceshields are also available in a wide range of colors, from clear to smoked to iridium colors to yellow.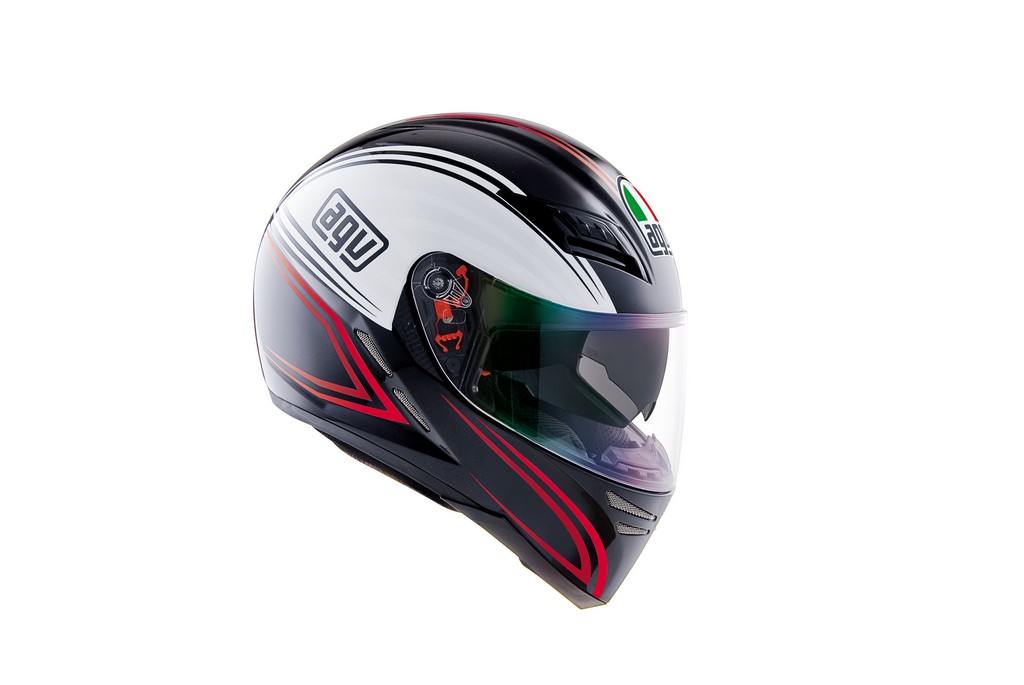 The Black/White/Green Zebra paint scheme. Intake vents on the top of the helmet can be easily opened or closed with gloves hands.