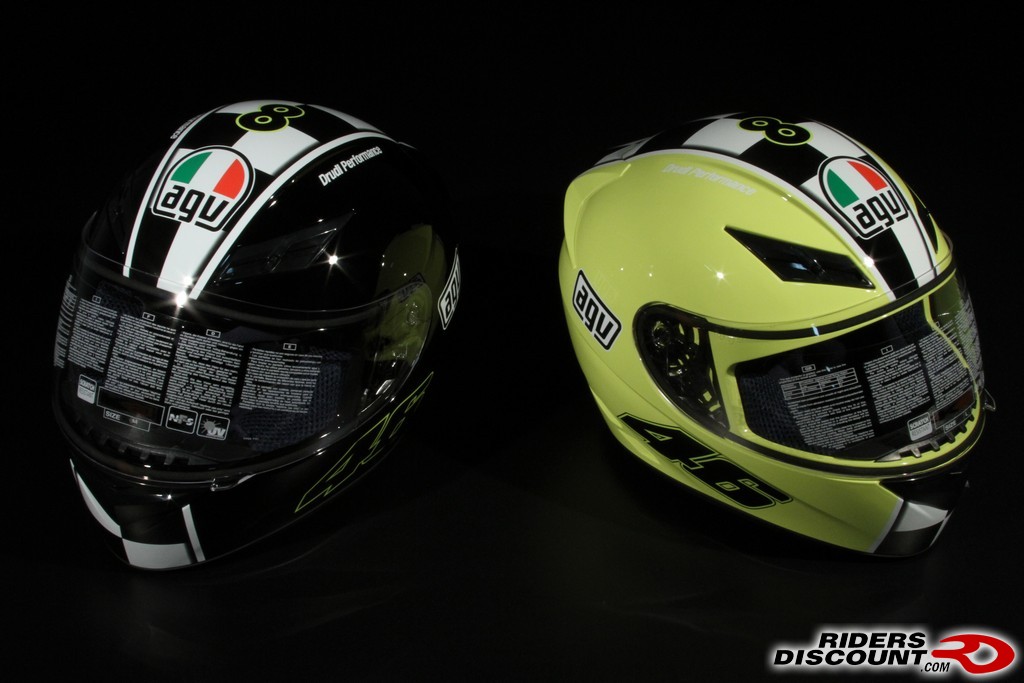 7
Modeled after the top-of-the-line AGV GP-Tech helmet but at a value price, the AGV K3 offers excellent ventilation and a lot of the same features as the high end model. Three user-adjustable intakes can be found on the front of the helmet which compliment four exhaust vents on the back. A Dry-Lex comfort liner does a good job of preventing bacterial growth (and the foul odor that comes with it) on its own but still, the K3 has a fully-removable liner, making it easy to freshen up. AGV's standard Extra Quick Release System (XQRS) makes swapping out visors easy and the helmet comes with a clear, anti-fog/anti-scratch faceshield as standard.
Best of all, AGV K3 helmets are adorned in some of the rarest Valentino Rossi Replica paint schemes like the Dreamtime, Gothic black/white and the Celeb-8 versions.
Give TJ a call at 866.931.6644 ext817 and he'll send you a K3 in no time. You can also email him - FORUM at RIDERSDISCOUNT dot COM is the address with the subject line AGV K3 ROSSI REPLICA. If you're new to the AGV line, be sure to tell us the size and model of your current helmet so our experts can get you fitted appropriately.
The Celeb-8 helmets are available in either black or yellow.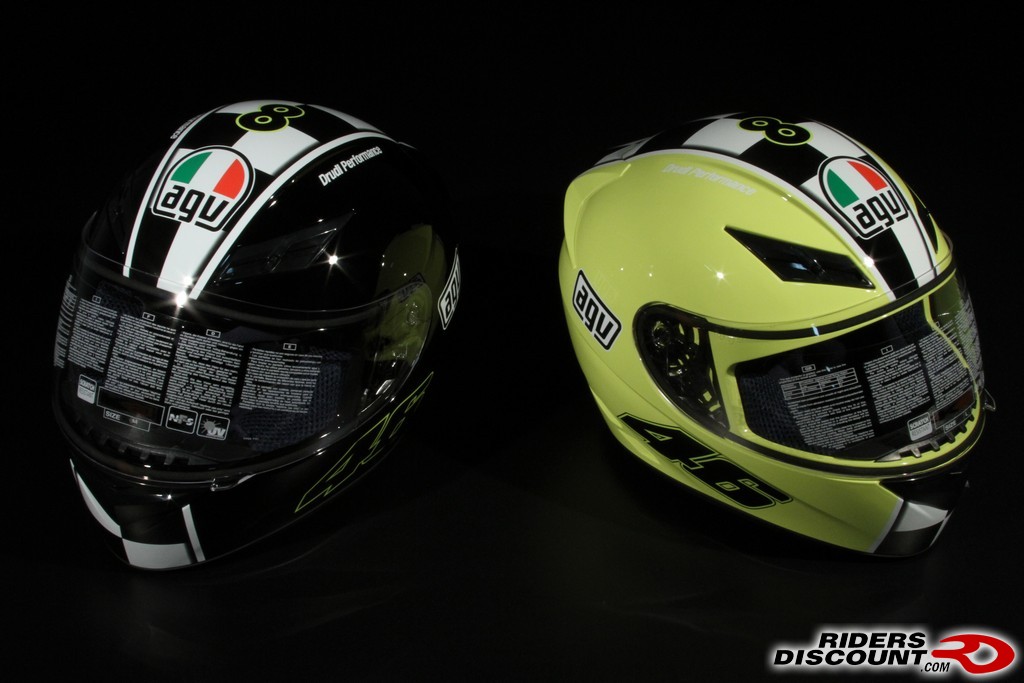 AGV Rossi Dreamtime replica helmet.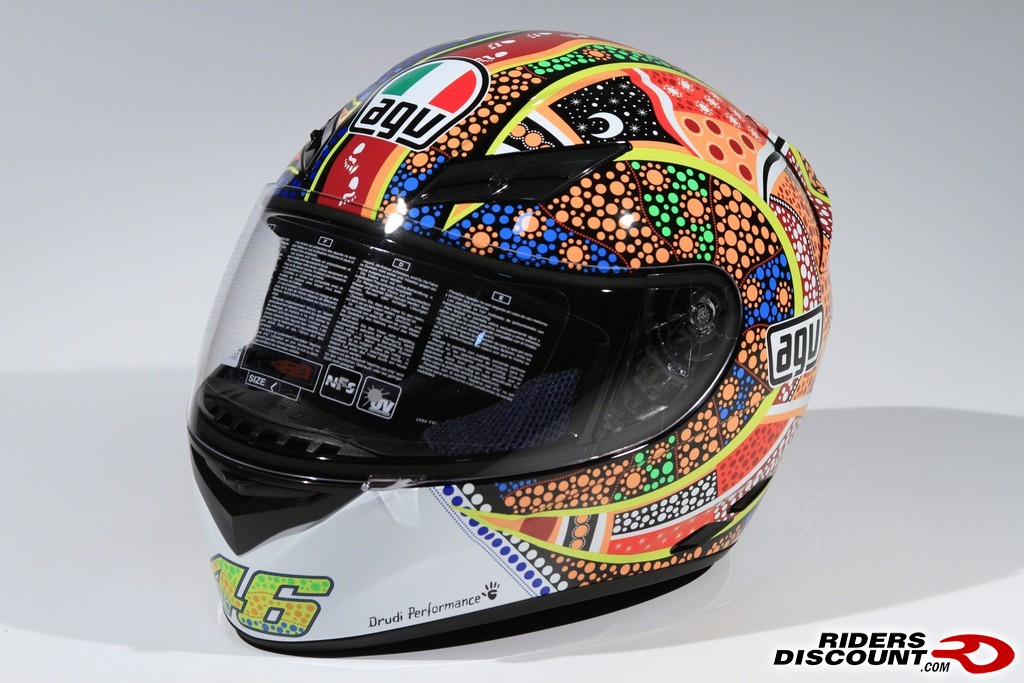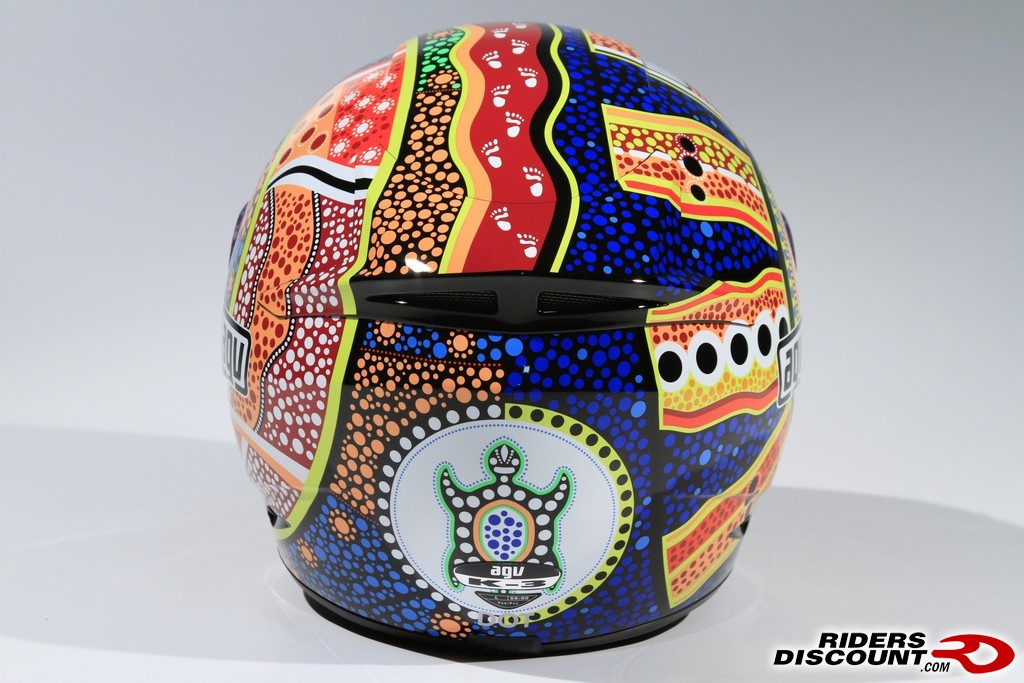 The spoiler on the back of the helmet prevents buffeting at speed which, in turn provides a more comfortable ride.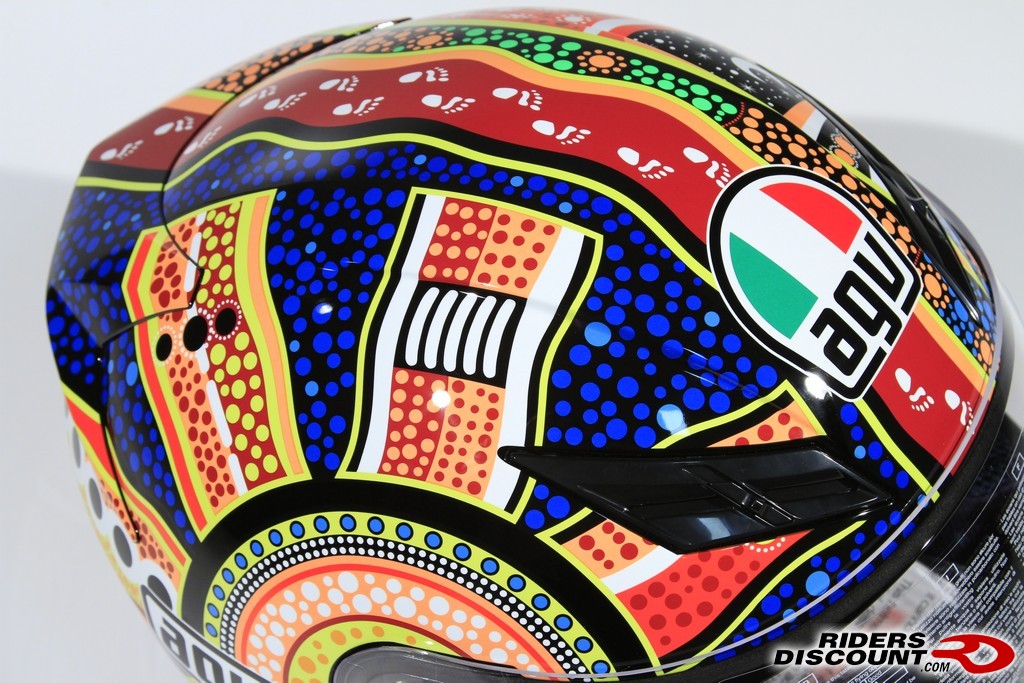 Rossi K3 Sun & Moon Gothic white.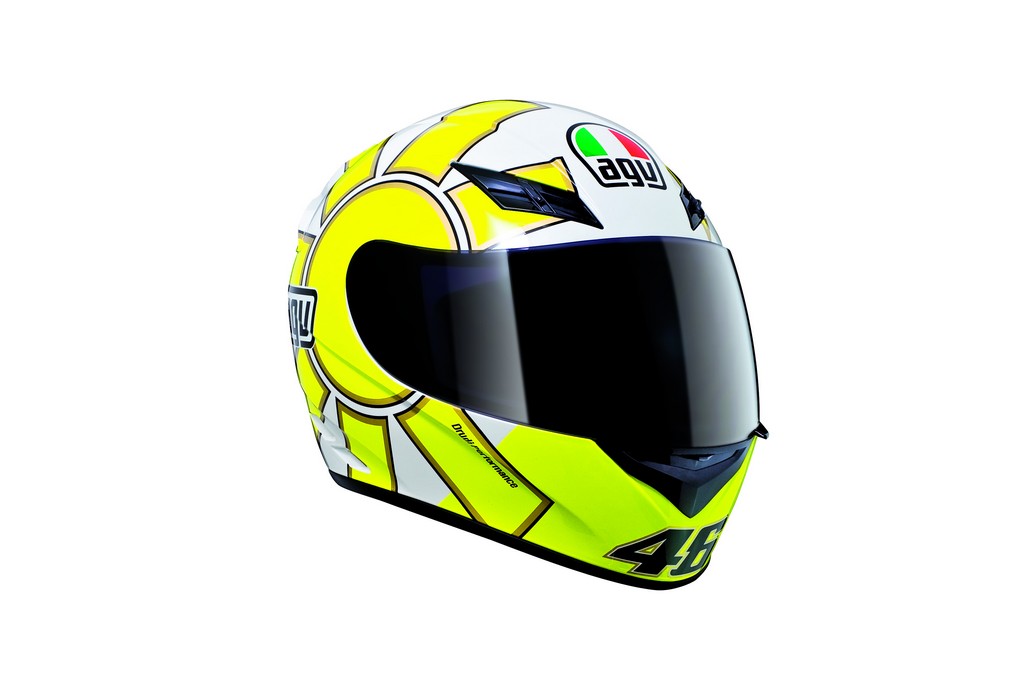 The classic Sun & Moon Gothic Rossi replica in black with the moon on one side …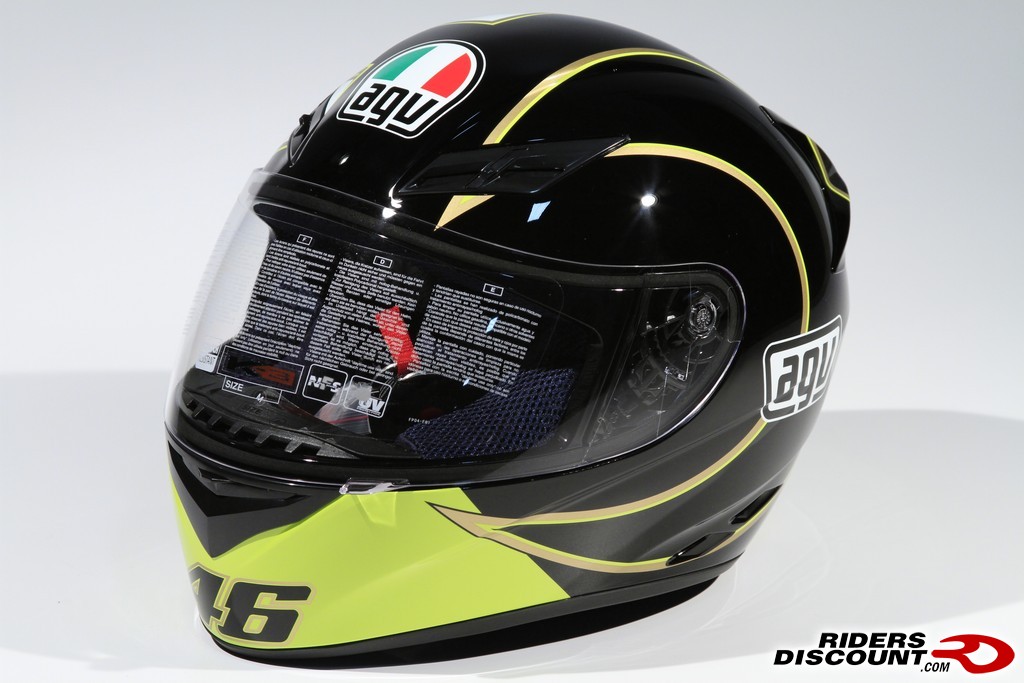 … and the sun on the other. As always, we have spare visors and other AGV helmets on hand as well.