Every year at Mugello, Valentino Rossi sports a new helmet designed by friend and artist Aldo Drudi. The 2015 edition is a must have for any Rossi fan.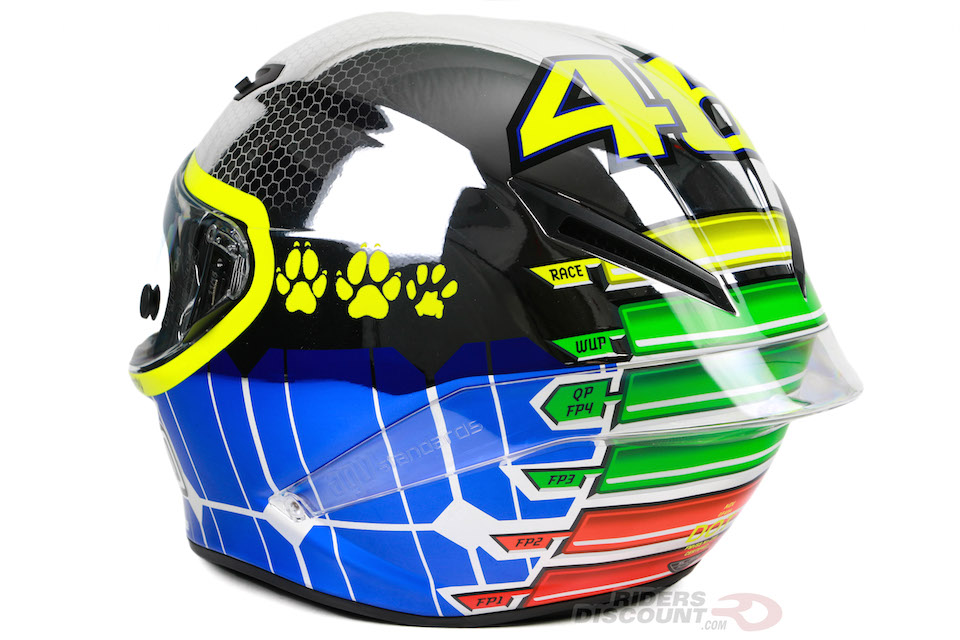 The Rossi Mugello 2015 helmet features a unique mirror silver base color with a blue "solar panel" pattern that wraps the bottom half. The rear graphic represents the six different energy levels Rossi experiences in a race weekend, from the first free practice to the final race. The Italian words Energia Rinnovabile ("Renewable Energy") are on the right side of the helmet, and "Yellow Energy" are on the left. A recycling symbol surrounds Rossi's number 46 on the back right side. As with all of Rossi's helmets, his dogs Cesare and Camilla, and cat Rossano are represented by the paw-prints on the back left side of this helmet.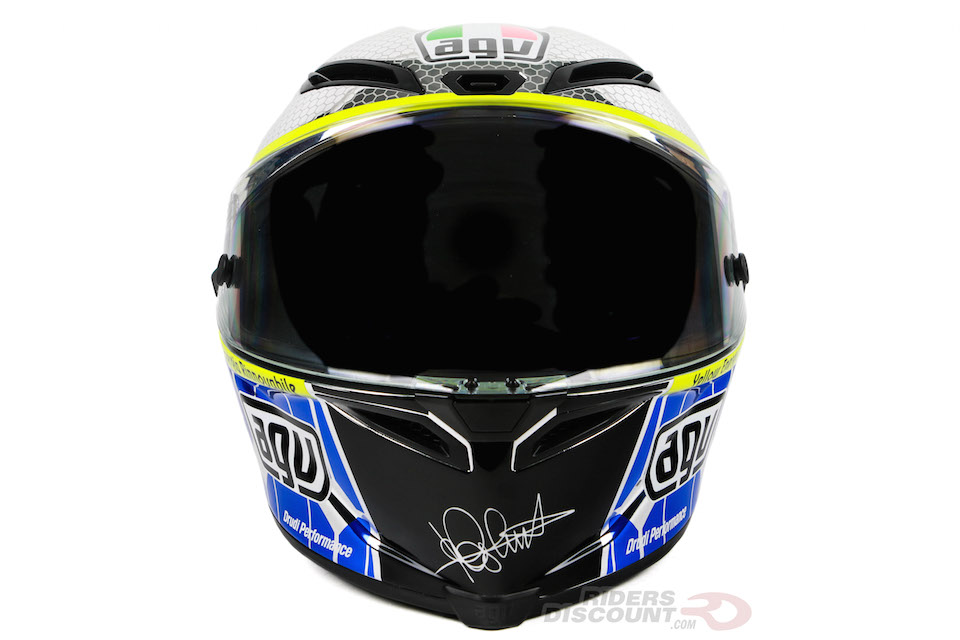 The AGV Corsa is very similar to the AGV Pista GP, but is designed for road use. It's a tri-composite shell made up of carbon fiber, aramid, and glass fiber.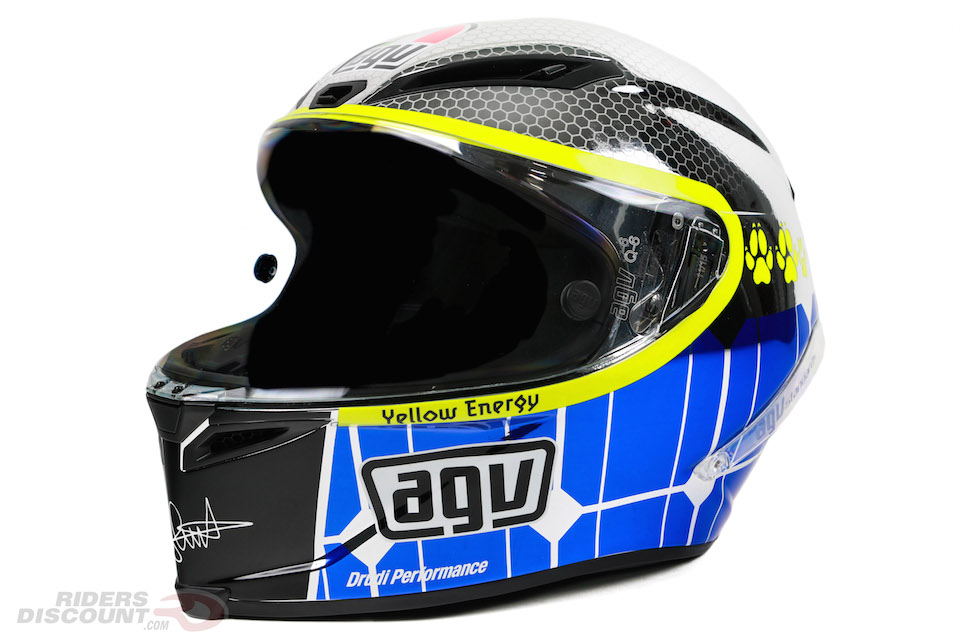 The ventilation system built into the Corsa is a little bit different than that of the Pista GP. The special Integrated Ventilation System (IVS) consists of air ducts that are built into the helmet, directing cool air to the riders head. Unlike the Pista GP, the Corsa's forehead vents open and close, allowing you to change their position on the fly.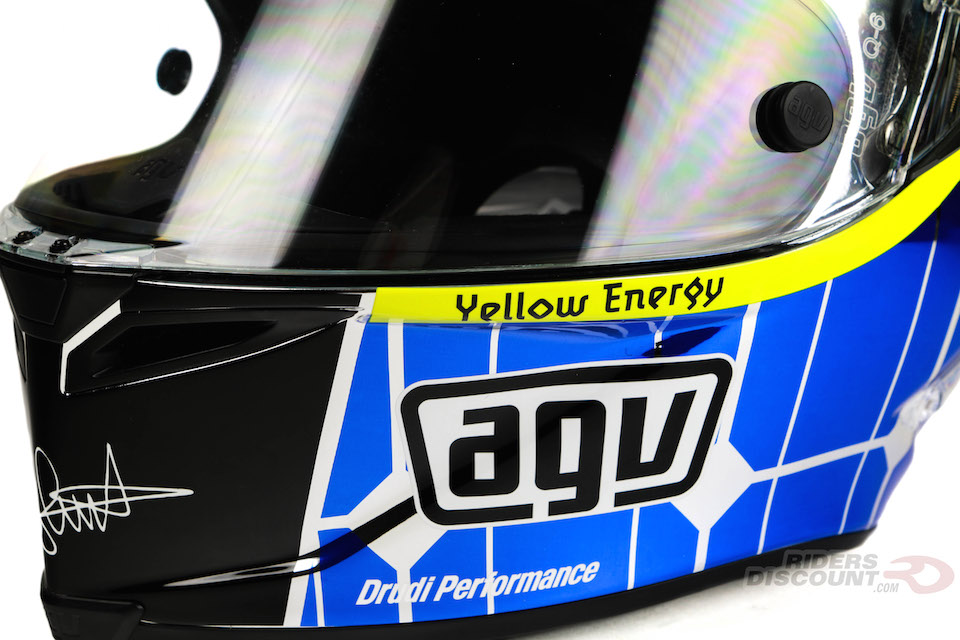 The clear rear spoiler on the back helps make the helmet more aerodynamic, and reduces the drag effect by 44%. Exhaust vents on the back allow hot, moist air to leave the helmet.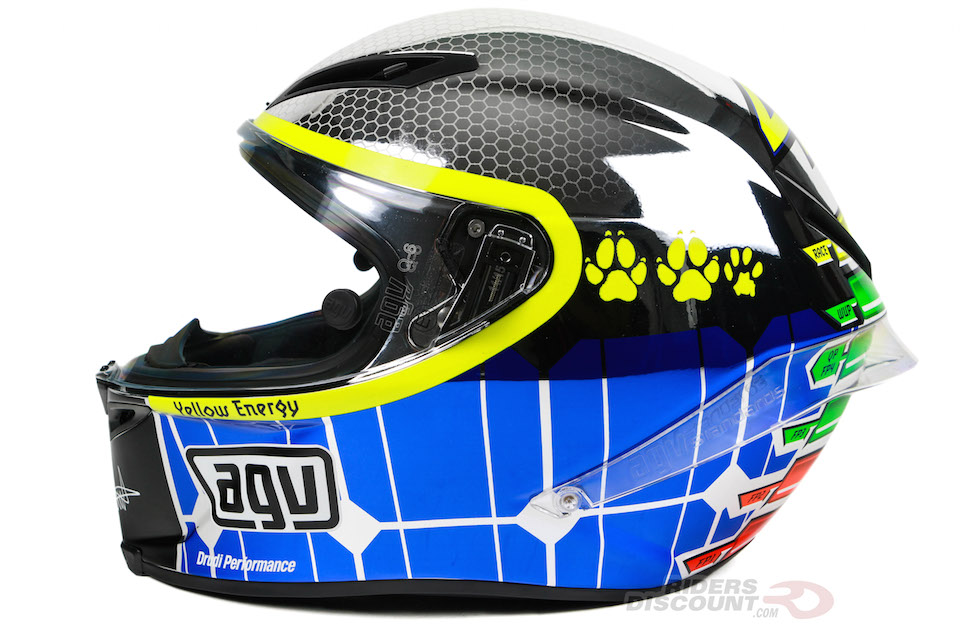 A special Visor Lock System (VLS) prevents the visor from accidentally opening in the case of a crash. To unlock the visor, you simply push a button. The visor aperture is 9% larger, increasing the field of vision by 15 degrees.
The interior of this helmet is customizable. The cheek pads can by fine tuned with foam cut-outs, where the comfort liner has small disks of foam that can be taken out to eliminate hot spots. Unlike any other helmet on the market, the Corsa has tabs that can move to adjust the comfort liner size. All of the lining has AGV's CoolMax material, which is antimicrobial and wicks away moisture.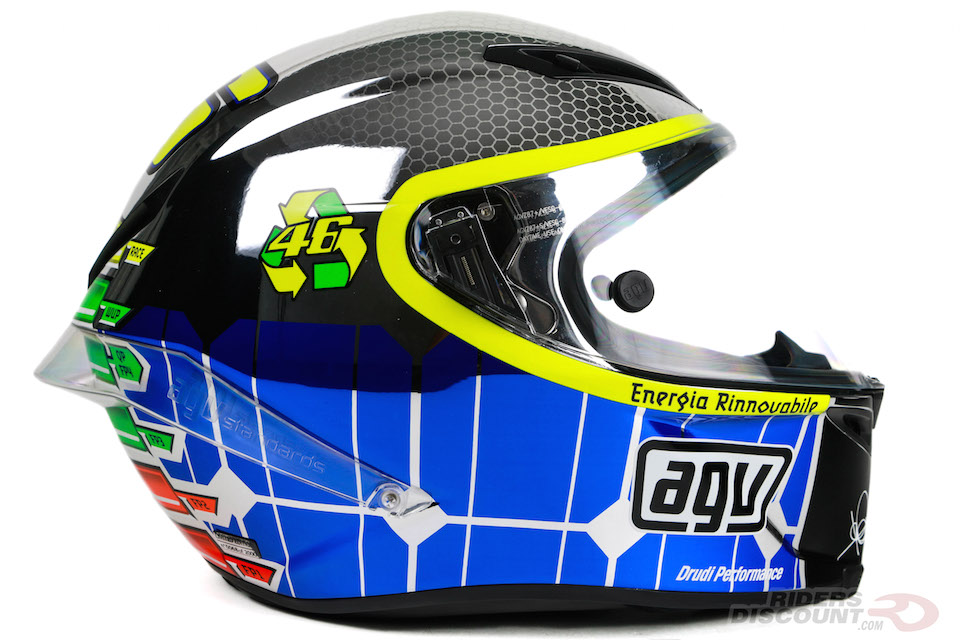 The AGV Corsa Rossi Mugello 2015 Helmet is designed for intermediate and neutral oval head shapes. It is DOT and SHARP 5 Star certified.
MSRP $999.95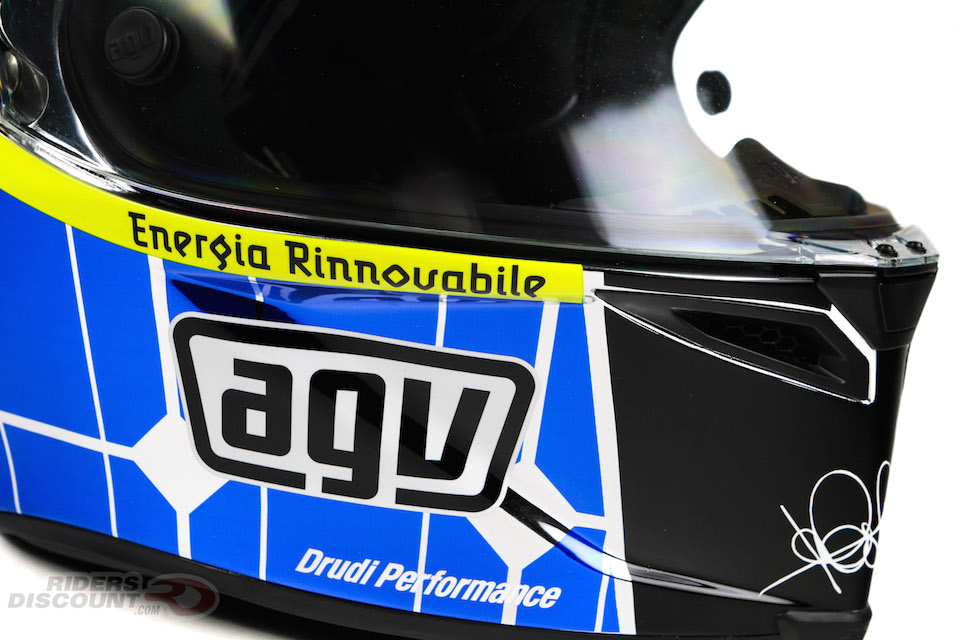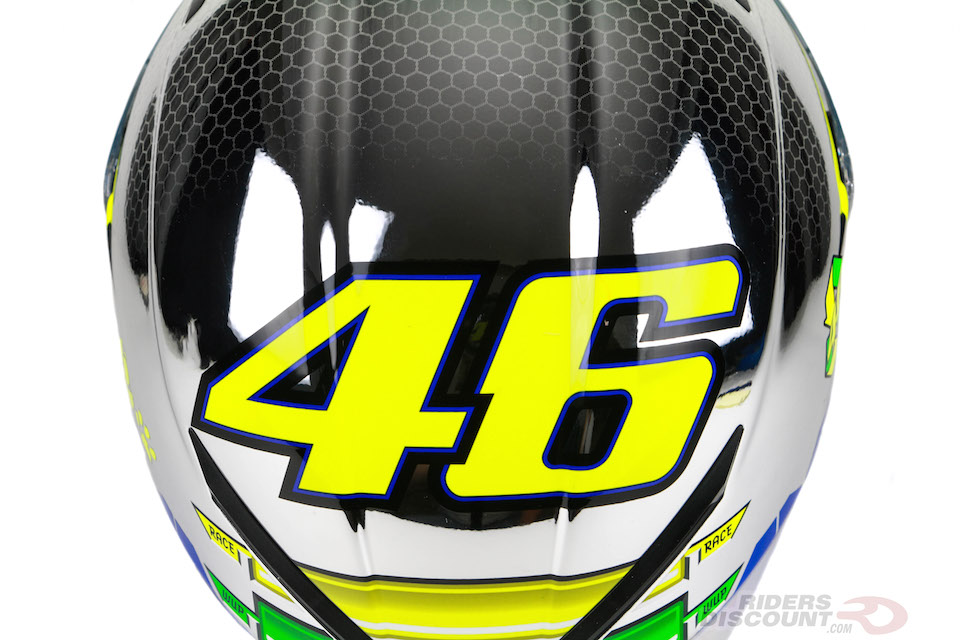 Not yet listed on our website, you can order your AGV Corsa Rossi Mugello 2015 Helmet by calling
MIKE
at 866.931.6644 ext.
804
or by sending us a private message through this forum. Is email more convenient? Write to us at FORUM at RIDERSDISCOUNT dot COM and we'll get back to you right away!