Discussion Starter
•
#1
•
This bikes for sale I'm the second owner I bought the bike with 900 miles on it never had a problem with the bike in 9000 miles except having to replace the battery in 07' summer. I got bored with the look of the bike so I sold off my OEM fairings and went to race fairings and a single Hid headlight. The bike runs flawless, I just put a new tire on last year. The bike has many mods, 05GSX-r steering damper, colored soldered in guages, 05zx6r radial mastercylinder, stainless lines, db windscreen, st machine bar ends and rear sliders, new brake pads, PC3usb, ignition module and hub (the pc items are currently for sale on this site separatly price goes down 500$ if sold) TRE, 16 tooth front sproket, polished wheel lips, rear seat cowl (no rear seat or pegs, I didn't like riding passengers) I know I probably forgot something feel free to ask questions Thanks!
Priced at 4500$ with PC items
Priced 4000$ without
Pm me if seriously interested and we can workout the details
I'm located in Pittsburgh PA.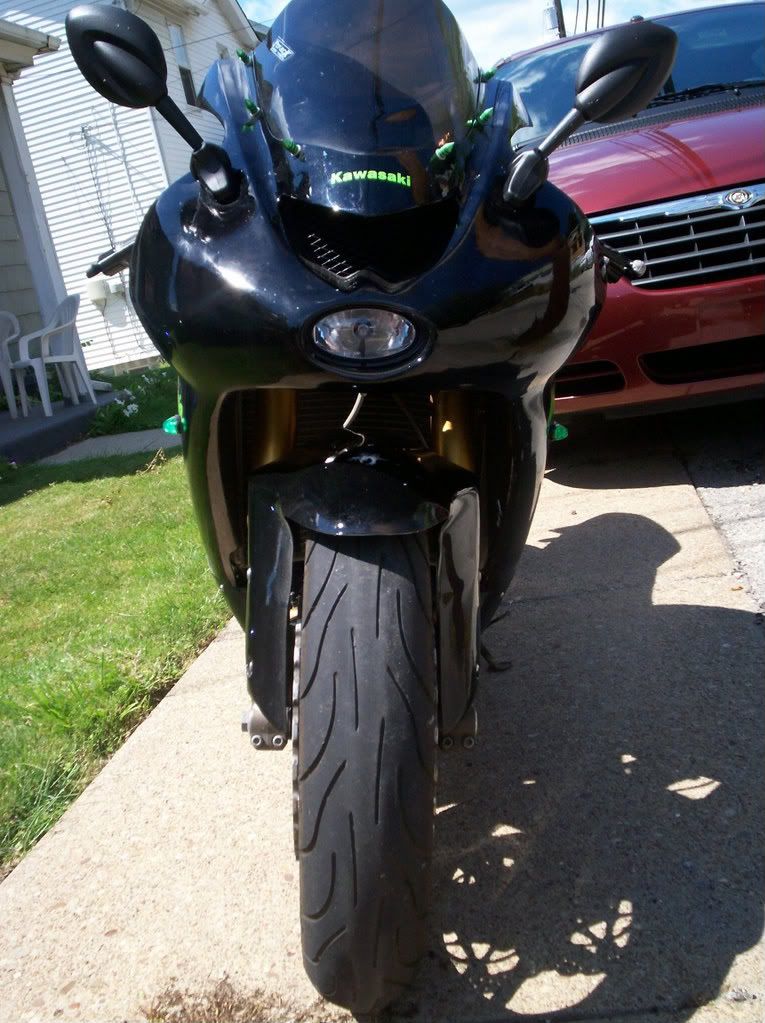 This is the old tire.....