Top Quotes From the 2008 Olympics
---
Here are the top nine comments made by NBC sports commentators during the Summer Olympics:

1. Weightlifting commentator: 'This is Gregoriava from Bulgaria. I saw her snatch this morning during her warm up and it was amazing.'

2. Dressage commentator: 'This is really a lovely horse and I speak from personal experience since I once mounted her mother.'

3. Paul Hamm, Gymnast: 'I owe a lot to my parents, especially my mother and father.'

4. Boxing Analyst: 'Sure there have been injuries, and even some deaths in boxing, but none of them really that serious.'

5. Softball announcer: 'If history repeats itself, I should think we can expect the same thing again.'

6. Basketball analyst: 'He dribbles a lot and the opposition doesn't like it. In fact you can see it all over their faces.'

7. At the rowing medal ceremony: 'Ah, isn't that nice, the wife of the IOC president is hugging the cox of the British crew.'

8. Soccer commentator: 'Julian Dicks is everywhere. It's like they've got eleven Dicks on the field.'

9. Tennis commentator: 'One of the reasons Andy is playing so well is that, before the final round, his wife takes out his balls and kisses them... Oh my God, what have I just said?"
---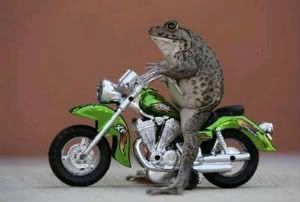 WSB Rider
Join Date: Apr 2008
Location: FL
Posts: 620
---
"Today we were unlucky. But remember, we have only to be lucky once. You will have to be lucky always."
WSB Rider
Join Date: Mar 2007
Location: Upstate, NY
Posts: 506
LOL. You have to love the funny things people say without thinking.
---
'06 Ninja 650R (9000 Miles)
(Bridgestone BT-014, Fender Eliminator)
'07 ZX-10R Special Edition (10000 Miles)
(Pazzo Shorties Red/Black, Sato Racing Dual Exhaust Titanium, Lizard Lights LED's, Black Tinted Screen, Two Brothers Fender Eliminator, Sport Bike Cam Camera Mount, Sato Racing Frame Sliders, Scorpio Alarm, Dunlop Qualifier Tires (3rd Set), Mobil 1 Synthetic Oil)
http://www.youtube.com/user/evoracer518
http://www.myspace.com/evoracer518
Still here
Join Date: Apr 2005
Location: S.W. Corner of The Bermuda Triangle.
Posts: 9,059
Well, at least none of those boxing deaths were serious.

Those were too funny.
---
Sarah Palin and friends can call it a snow machine all they want but Yamaha, Polaris and Bombardier plus the related magazines all seem to call them Snowmobiles.

Snow machines create snow on ski slopes. Just sayin'
those were funny for sure. my favorite sports quote lately was when Micheal Strahan said "people watch us play football, i mean people i dont even know are watching us play"
---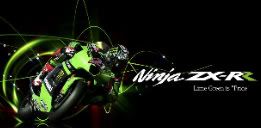 -I come in peace. I didnít bring artillery. But Iím pleading with you, with tears in my eyes: If you fuck with me, Iíll kill you all.
General "Mad Dog" Mattis
GP Rider
Join Date: May 2008
Location: Halifax, Canada
Posts: 1,123
Quote:


9. Tennis commentator: 'One of the reasons Andy is playing so well is that, before the final round, his wife takes out his balls and kisses them... Oh my God, what have I just said?"
At least he knew he F-ed up.
Retired post whore
Join Date: Apr 2007
Location: New Jersey
Posts: 8,463
---
"All that is necessary for the triumph of evil is that good men do nothing." - Edmond Burke (1729-1797)
I really need to get out of the house
Join Date: Aug 2007
Location: on my bike..... : )
Posts: 13,309
Great post
---
Silly boys ninjas are for GIRLS
GP Rider
Join Date: Jun 2007
Location: sc
Posts: 1,775
---
2006 ZX-10R Black "Snake Eyes"
starrotors.com 6000k h.i.d. kit, T-rex frame sliders, Nissin Calipers, Galfer HH pads, Galfer SS brake lines, Puig DB windscreen, Micron exhaust, Powerbronze carbon fiber, Driven grips, Pazzo levers, and Gilles rearsets.


Note: Pray for peace, train for war. There can be no freedom without sacrifice.

"remember pain is temporary but quitting last forever. Feed the warrior"
Chairman of the Board
Good stuf, thanks for the laughs.
---
Currently Active Users Viewing This Thread: 1

(0 members and 1 guests)