Dyno Run Today
---
So off the bottle 161HP on the bottle 191HP on 93 octane :). The only problem we had on there was on the first spray pull came up to 7200 Nos came on at 15% it did everything good. But when the guy started to slow the bike down to end the run he down shifted and bump the throttle and re activated the nos again not knowing it and it spayed again. I thought that once it cycles once its done but it works off the tps volts. So i am confused on what to do . Tomorrow is the drags should i just hit the switch to the nos sytem at the end off the track to shut it down ?
---
07 zx10
DDM Hid Kit 8k
K&N Air Filter
Velocity Turbo kit
Evil Swing Arm
Gen 3 Motor
PC3
BigCat for Prez!
Join Date: Apr 2010
Location: Baton Rouge, Louisiana
Posts: 7,229
If it's set for the throttle then it shouldn't spray till its wide open. If that's the case then ull be fine not to turn it off as long as u don't blip it coming back to the pit
---
Quote:
Originally Posted by
nakedinseattle
View Post
in reference to the man card issue, let me clarify it for everyone, " If a man builds a 1000 bridges and sucks one cock, that doesnt make him a bridge builder, it makes him a cock sucker..."
My bike is the fattest and slowest of all the G2s
Whats the torque increase?
---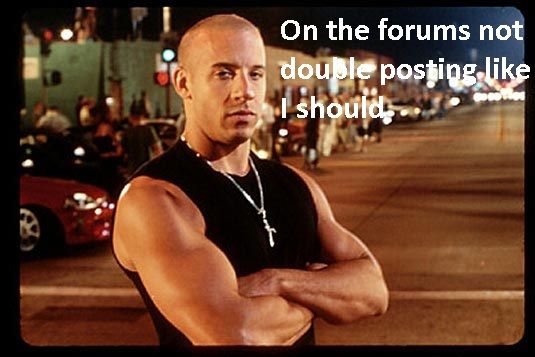 Ill have them email the dyno sheets i forgot to grab it. and ill let you know torque.
---
07 zx10
DDM Hid Kit 8k
K&N Air Filter
Velocity Turbo kit
Evil Swing Arm
Gen 3 Motor
PC3
part of the programming of the mini is a step where u set the mini to completley start the nitrous activation again once off throttle as in a run and u let off, come back on, it will studder, delay, start at programmed %, whatever u set it up to do all over. the most common setup is once launched and thru the programmed steps, it hits full nitrous instantly when throttle rolled back and rolled on again and bypasses the program. key off or mini off, it resets for next pass. a blip of the throttle, dont know why he would do that, should not activate, only close to 90% wot. that's not a blip, that's nailing it. warned that u had mini tps wire hotwired full time when u tapped tps input wire and would trigger at set rpm regardless of throttle position. in ur case, sounds like that's exactly what happened. he exceeded 7200 on downshift and it sprayed as i stated it would. ck if tps activation working properly. set start spray rpm's at 0, key on, engine off, solenoid should come on only at 90% wot. if it doesnt activate there, u are not tps activating spray. other option, move wire to finger operated button, as in starter button or rig mechanical wot switch for it on tb linkage.
---
Last edited by gazx10; 03-10-2013 at

07:34 PM

.
Currently Active Users Viewing This Thread: 1

(0 members and 1 guests)