How to build an officer
---
If your in the military you should get this one.

One day a 2nd LT. was walking and spotted a little boy playing with shit and he asked, "what are you doing, playing with shit!?"
In reply the boy said "im making a Gunny"

the next day the same LT walks by and sees the same thing going on so he asks again in amazment "what are you doing?"
Agian the boy has the same reply "Im making a Gunny"

On the third day the LT asks a gunny he knew to come with him to check out this kid thinking it would piss the Gunny off.
When the two men saw the boy playing with shit they walk up to him and the gunny bends down and says to the boy "Son what the hell are you doing with that pile of shit?" then the boy says to the Gunnery Seargent "Im making a Gunny" of course the gunny asks "why" and then the boy looks at him and says
"because I dont have enough shit to make an officer."
---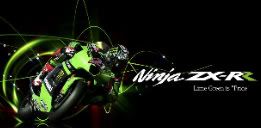 -I come in peace. I didnít bring artillery. But Iím pleading with you, with tears in my eyes: If you fuck with me, Iíll kill you all.
General "Mad Dog" Mattis
GP Star
Join Date: Feb 2007
Location: Central Alabama
Posts: 2,080
LOL...don't have to be military to get that one!
---
Bikes:
'88 EX250 (sold)
,
'86 Nighthawk S (sold)
,
'03 ZX7R (R.I.P.s)
,
'07 ZX10R (sold)
I don't like repeat offenders; I like dead offenders.
My idea of 'gun control' is putting as many bullets as I can into the same hole.
- Ted Nugent
Iím all for gun control, I just define it a little differently. If you can put 2 rounds into the same hole from 25 meters, thatís gun control!
- Jesse Ventura
God gave man a brain and a penis, but only enough blood to run one at a time.
- Stephen E. Ambrose
Currently Active Users Viewing This Thread: 1

(0 members and 1 guests)