Long time, building another land speed Gen 2
---
Hey folks, I took a few years off racing, but I'm slowly building another land speed ZX10. This one will be naked, alcohol & nitrous, for Bonneville and El Mirage hopefully. Low-buck project with a 200mph target. best, Dean
Track Day Rider
Join Date: Jun 2004
Location: Oslo, Norway
Posts: 160
Subscribed
Ohhhhh snap! What class are you shooting for, M or A? It would be cool to finally meet you out on the flats next year. :) We'll be out at El Mirage in November this year too... but that will probably be my last event until Speed Week next year... this stuff is expensive! :)

Subscribed man, can't wait to see what you come up with!



PS the cherry bomb on the end of that pipe is pretty wild looking, hehe.
---
Attack life... it's going to kill you anyway.
suuuuuuuuuuubbbbbbbbbbbbeeeeeeeddddddd
---
1976 250 Elsinore Sold
1997 600R Sold
1976 KZ 900 Sold
2003 1500 Meanstreak Sold
2006 DL 650 Sold
2002 919 Hornet Sold
2004 ZX-10R

Squid
Join Date: Jan 2017
Posts: 43
Hey folks, not much to report. I took it to Atlanta Dragway to shake down the chassis, and it ran well. Best of 9.76 @ 146. Felt stable.

I then took it to a half-mile land speed event and got one pass, no spray. Somewhere between the quarter mile and half I shifted into 6th and went over a bump, and the front end went into a wicked lock-to-lock tankslapper. I loosened up my grip and sat up and it settled down. Scared the hell out of me.

So, over this winter, I will look over the chassis closely and make some adjustments to add more rake. Also I'll start mounting the sparybar and associated plumbing, bottle, etc. IF the bike is stable I'll spray it on the new ECTA track in Blytheville, Arkansas next year.

Dean
GP Rider
Join Date: Nov 2011
Location: Indianapolis
Posts: 1,966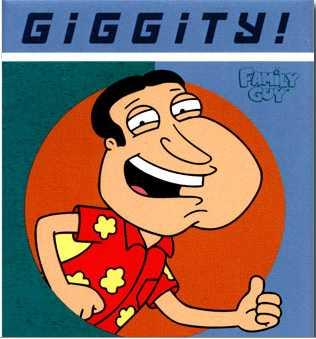 ---
Rock over London, Rock on Chicago!

We will all die but only a select few of us will ever truly live.

..known Internet Suspension Warrior....And Plinko Master!

Damn, yea I had one of those tankslappers on my ZX7R. Scary stuff. Nice to hear someone working on a Gen 2. Can't wait to see how far you go with it. They say limiter shuts it down at 186 indicated which is like 175 real speed I think. What's the fastest you've gone on a Gen 2 stock so far?
Currently Active Users Viewing This Thread: 1

(0 members and 1 guests)