Back at it with my 08
---
Haven't had much time to post lately,after a run of bad luck last year with engines I finally got a solid setup going,went with a longer arm,more dope,built my own spraybar,penske shock ,TiWinder exhaust and tuning with WRT.got around 10 passes on this setup and still finding speed with each pass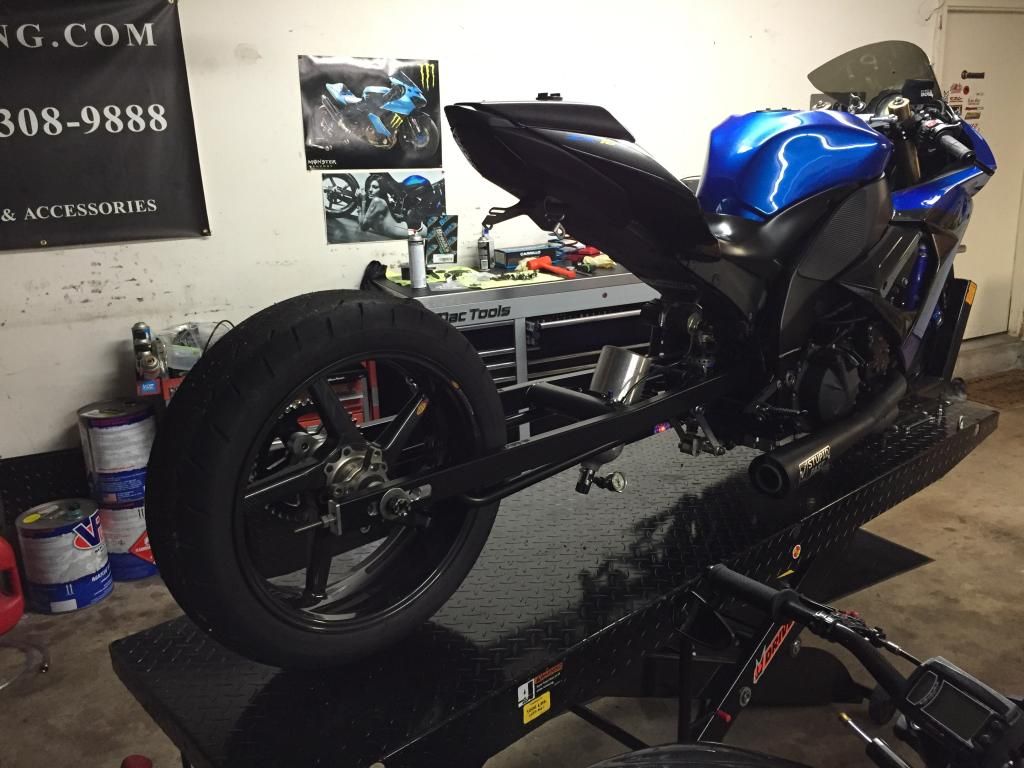 ---
2008 ZX-10r 68" Dime Piece BST wheels
Authorized Woolich Tuner - FLASHED BY SIK
Crash Test Dummy
Join Date: Dec 2010
Location: Miami FL
Posts: 819
I can go from0 to 60 in 5.2 seconds psh
---
Bear Jew
WSB Rider
Join Date: Nov 2012
Location: Mentor on the Lake, Ohio/Broke at a dragstrip
Posts: 726
Good lord man that's moving. Good to see another gen 3 set up for drag! What are your clutch mods if you don't mind me asking?
---
Stock engine, foot shifted, 64", pos
9.24@ 148mph
Stock clutch,billet basket,springs and spacers
---
2008 ZX-10r 68" Dime Piece BST wheels
Authorized Woolich Tuner - FLASHED BY SIK
Thats straight retarded! Nice times and bike looks amazing too
cody, dont u weigh about 200 unsuited ? that's hauling the mail. bike looks awesome. top notch build.
Currently Active Users Viewing This Thread: 1

(0 members and 1 guests)