Well, it's time for my GEN 5 build.
---
So here we go! Again lol. My 2016 zx10 was delivered in style this week. I pick it up tomorrow and will have some more pics but we all know what they look like by now. It'll be built along the same lines as my previous bike but with a few different brand components. The kit ecu/harness are already at home waiting along with a new damper and kit catch can. I'll be ordering parts shortly to really get going but for now, here she sits bone stock. She has no idea yet
REPOST Enforcement Mod
Join Date: Feb 2006
Location: Wesley Chapel, FL
Posts: 13,295
Awwwww, YEAAAHHHHH!!!! Hold onto the shit boys and girls...cause here we go!!!

Subbed for updates. Get on with it already!!!
---
I may not be perfect, but at least I don't ride a Suzuki.

Ridding the Internet of bad grammar, 1 post at a time.
#WordCrimes
WSB Rider
Join Date: Dec 2009
Location: Greece
Posts: 508
Subscribed for upadates...Good luck with the new bike... :)
---
Gen3 : Arata full exhaust , KN air filter , 520 DID Renthal , oem Ecu converted to Race Kawasaki Ecu , milled ported head , Kent camshafts , lowered , Pk shifter , 14k rev limiter . Ecu tuned by TRE ( mr Balogiannis)
http://www.youtube.com/watch?v=eLsF4A1k_ew
this is going to be good
---
[SIGPIC][/SIGPIC]192MPH stock engined 2008
I got out today for the one and only street ride I'll get on the new beast. It's hard for me to compare it to the 2011 because I didn't ride it on the road much either but so far I'm quite impressed. The QS is amazing, maybe it's because I've never had one on the road but it seems to work quite well. First gear is terribly tall and that combined with the lighter crank it makes taking off from a stop a bit of a chore but the rest of the gears are very close together and it almost feels like you didn't even upshift. The brakes are pretty darn good for street use and haul the bike down in a hurry. The suspension works quite well from what I felt, the rear was soft enough for comfort but not overly soft like the 2011 was. Forks seemed a little stiff but probably feel good if you upped the pace. I noticed the bike feels very light and flicks from left to right with little effort.
All in all I think this bike will be a big improvement over the Gen4 for racing. If I were leaving it on the street I would have to address 1st gear right away. I also noticed the bike ran quite hot and it was a cool damp day today, in the summer it would be brutal.
The only picture I got before my phone died unfortunately.
---
Last edited by dricked; 10-29-2016 at

06:29 PM

.
*Sniff sniff* anyone else smell burning plastic? Oh wait it's just my credit card.

Almost all the parts I need for the build have been ordered. There will be very little in common between this bike and the last. Same principal, build a fast reliable bike that's easy to work on but with all different brand components save for a few items. I'll be picking most of them up next weekend so stay tuned for some serious bike porn.
So my timing didn't work out with going to get my parts from across the boarder but I did get a few things that I had shipped to the house.
I wanted a quick release gas cap this time and I wanted to try and keep with one brand for as much as I could. I found TWM products by using google and I'm very impressed with the quality. I'll test it out once installed to see if it leaks but judging by how tight the spring is on the quick release and the gaskets I'm sure it will be fine.
They also make a nice billet remote brake adjuster that fits all brembo masters. It looks as if it would even work on the oem one. I really like that it has arrows on it to show which direction to turn it. As silly as it sounds that was a pet peeve with my last adjuster.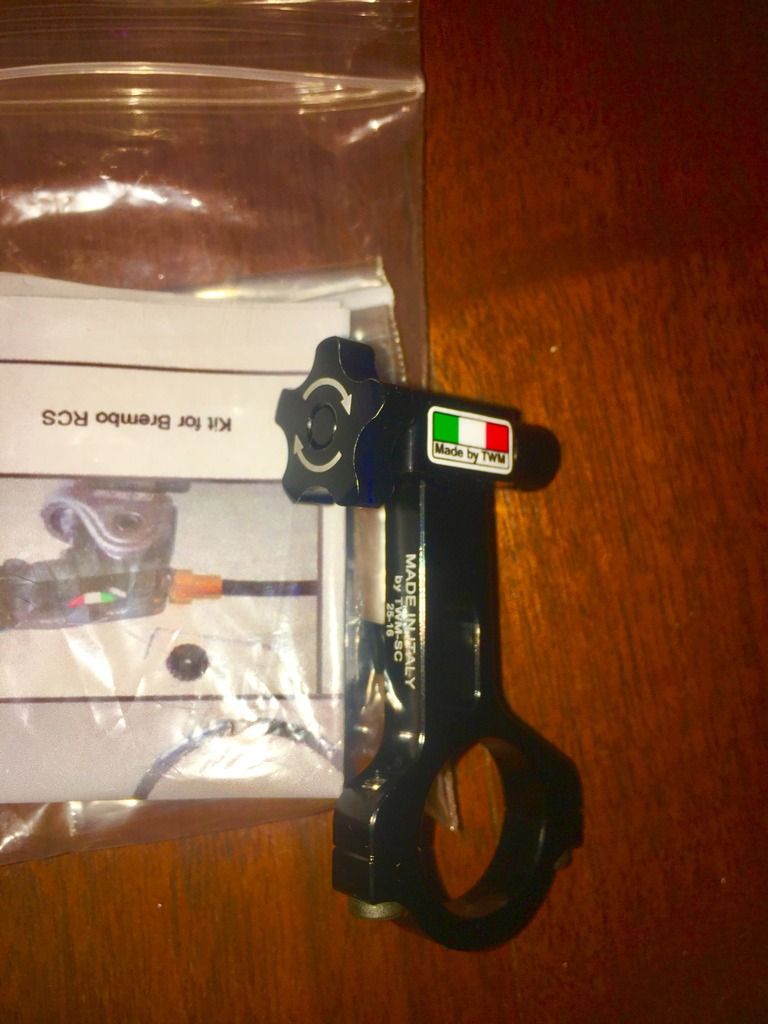 And finally, a piece I never got around to adding on the old bike, an air filter lol. I went with a Sprint Filter because it's dry and only needs to be blasted out with compressed air for cleaning. They also claim it filters better than oiled cotton filters. I was quite surprised with how thin the filtering media is.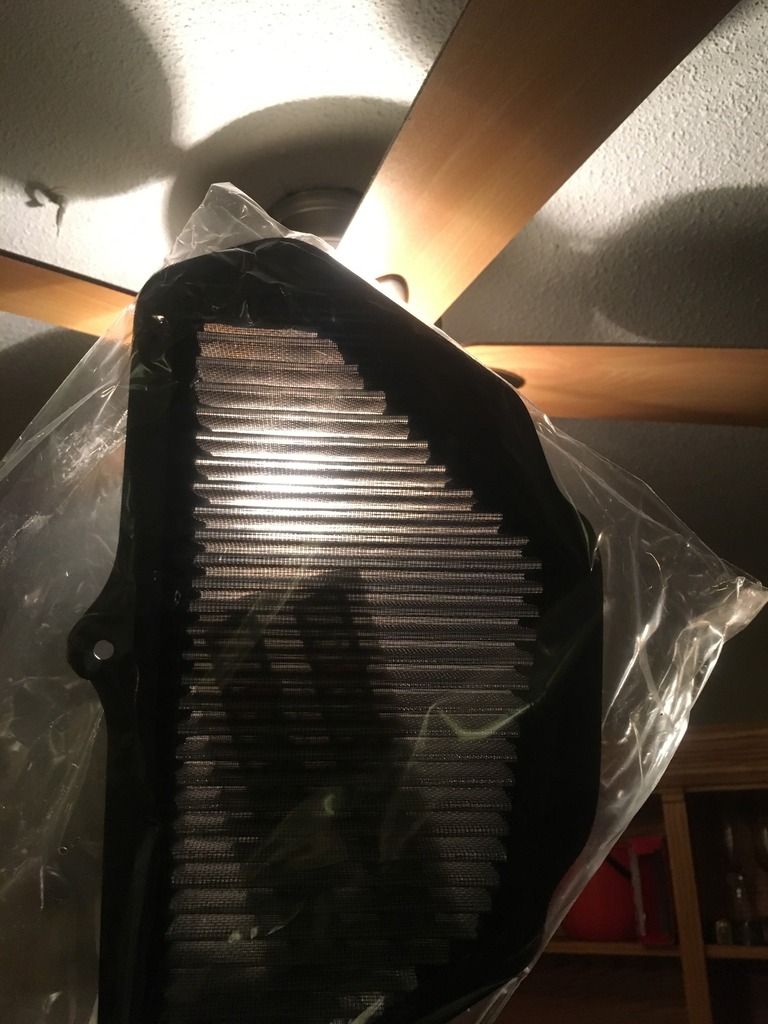 I haven't started pulling the bike apart yet though. It's lasted a lot longer than I thought it would lol.
There's LOTS more to come so stay tuned.
---
---
Last edited by dricked; 11-12-2016 at

09:30 AM

.
Noice!

Sent from my SM-G930T using Tapatalk
Track Day Rider
Join Date: Nov 2016
Location: SF Bay Area, CA
Posts: 141
Subbed for ideas since I'll be building my own this winter :D
WSB Rider
Join Date: Nov 2014
Location: Santa Cruz, CA
Posts: 588
I'm running this TWM fuel cap on mine, it's super nice and the price is also right.
Currently Active Users Viewing This Thread: 1

(0 members and 1 guests)