Quote:
OPP= other people's property or p$ssy
...or Ontario Provincial Police.
GTFO - get the fcuk out
WTB - want to buy
LF - looking for
(B)NIB - (brand) new in box
FS - for sale
OTOH - on the other hand
AFAIR/K - as far as i remember/know
HTH - hope this helps
SNAFU - situation normal all fucked up
WSB Rider
Join Date: Aug 2010
Location: Southern Maine
Posts: 599
IIRC- if i recall correctly
---
Two bros exhaust, pcIII, 16t front 42t rear, 1/5 throttle, ivans TRE, HID's,white LED running lights, complete underglow LED's, speedohealer, flies removed, nissins with ss lines, k&n filter
Quote:
Fuck that's hot, i wish god didn't make me ugly.
Squid
Join Date: May 2009
Posts: 6,017
Quote:
WTF?
...nice 1st post there
That's what you call a spammer bro
---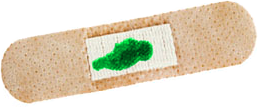 I learned a few things today. there are a few things in. surprised I didn't see..

lmmfao - laughing my mother f'n ass off
gfto - get the F out
squid - new member / someone without experience
BANNED
Join Date: Jul 2011
Location: Florida
Posts: 12
TWIT=That's what I was thinking
Squid
Join Date: Dec 2013
Location: usa
Posts: 1
Very well written information. It will be supportive to anyone who utilizes it, including myself. Keep up the good work. Thanks.
Currently Active Users Viewing This Thread: 1

(0 members and 1 guests)