Looks fun. Gear it some and that would be fun at Jennings.
Quote:
Originally Posted by
nakedinseattle
View Post
i want one of these for two reasons, they finally look sick, and they are hilarious fun on the track, until you hit straights anyway
I might get this for my wife and play with it while she's not on it!!!
Those are cool looking, the last 250R and this one were major steps forward and those little displacement bikes are a blast
---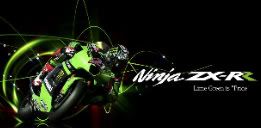 -I come in peace. I didnít bring artillery. But Iím pleading with you, with tears in my eyes: If you fuck with me, Iíll kill you all.
General "Mad Dog" Mattis
Shorty's Performance
Join Date: Nov 2005
Location: SOCAL
Posts: 8,860
Damn I cant believe I want to step down to a 250
damn, that looks real good! Not too fond of the grey, or the red, but the other colors look awesome! Especially the white...And the red/white...And you already know the green looks good! I'd buy one
---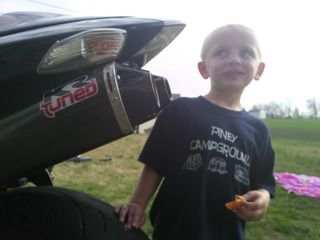 Quote:
Originally Posted by
nakedinseattle
View Post
i could give two shits if you were taking a bubble bath in applesauce being fed grapes by lemurs with electrodes attached to your nipples in the bed of a semi truck, as long as you're not holding up traffic, go for it
I wonder what the comfort lever is? is it a small race bike or is it a comfy learner bike that looks good.
---
War is about killing people and breaking things. It ain't the olympics. Its not supposed to be fair. Tom Clancy

ialsodontknowwhynewpeoplecantseperatetheirthoghtss owecanreadthemitmakesitunweidlyandannoyingtryingto decipherwhattheyaretryingtosaysoiusuallyjustmoveon atleastyouusedpuncuationthoughsocongratsonthatbutm aybeinthefutureyoucanhelpusalloutbecauseyouoranyon eelsewillgetmorerepliesifyoudontwriteonebigrunonth atsimpossibletoread
WSB Rider
Join Date: Jun 2004
Location: Hampton VA
Posts: 550
---
It's Not denial, I'm just very selective about the reality I accept.

Squid
Join Date: Dec 2011
Posts: 41
Currently Active Users Viewing This Thread: 1

(0 members and 1 guests)