Hmmm. So just a smaller 650? Looks just like the 650 that I used to have.
---
2004 ZX-10R - Powder coated Kawasaki green wheels, attack performance bars, PC III, Ivans GRE, vortex front sprocket, vortex cat 5 black rear sprocket, vortex rear sets, RK 525 green chain, galfer ss brake lines, custom frame sliders & and swing arm spools, BMC air filter, Scorpion street extreme exhaust, DB screen, Green integrated tail light kit, OEM seat cowl, speedohealer v4, Factory Pro velocity stacks.
Squid
Join Date: May 2009
Posts: 6,017
looks just like the 650
---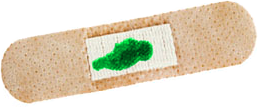 Still here
Join Date: Apr 2005
Location: S.W. Corner of The Bermuda Triangle.
Posts: 9,059
Quote:
looks just like the 650
That's what I was going to say too.
Too bad it's not a racing 400 instead of an econo bike.
Still could sell I guess, as an eco-bike.
Edit- even the article says, "Mechanically identical to the 650R with the exception of a smaller 399cc engine..."
and that it probably won't come here.
Maybe when gas gets sky high again we'll get 400's, and then I may want one.
---
Sarah Palin and friends can call it a snow machine all they want but Yamaha, Polaris and Bombardier plus the related magazines all seem to call them Snowmobiles.

Snow machines create snow on ski slopes. Just sayin'
---
Last edited by ZX10Miami; 06-28-2010 at

10:52 AM

.
Shorty's Performance
Join Date: Nov 2005
Location: SOCAL
Posts: 8,860
If it had the body and looks of the ZX6r I would be all over it!!
Administrator
---
"Be who you are and say what you feel, because those who mind don't matter and those who matter don't mind."
--Dr. Seuss
475 pounds wet :headshake
---
Ignorance is the enemy, let's set the record straight. If history must repeat itself, why worry while you wait?- Rodney Crowell
So they release pics of that turd in street trim but nothing for the 10? Cruel and unusual punishment says I.
---
Last edited by nickalltogether; 07-13-2010 at

06:00 PM

.
"...every number but the bore, stroke and fuel-injector size is identical between the two bikes..."

So yeah.
---
1976 250 Elsinore Sold
1997 600R Sold
1976 KZ 900 Sold
2003 1500 Meanstreak Sold
2006 DL 650 Sold
2002 919 Hornet Sold
2004 ZX-10R

If they are letting the 500R go, then this is a good trade-off.

Same approx. HP (and weight). Say what you will about the 500, but it made a perfect starter bike for someone learning to ride.
---
: Twidget
Currently Active Users Viewing This Thread: 1

(0 members and 1 guests)