Squid wannabe
Join Date: Jan 2010
Location: Dekalb IL
Posts: 6,074
Quote:
here's mine!!
Attachment 153786
Man those Aratas just make the bike!
---
"The ZX-10R is capable of being perfectly docile and tractable, but few men are capable of resisting its ever-present voice urging them to just twist it and see what happens."
BigCat for Prez!
Join Date: Apr 2010
Location: Baton Rouge, Louisiana
Posts: 7,206
I do enjoy the wild ones...
Kabooki, i wouldve kabukkaked all on ur bike
---
Quote:
Originally Posted by
nakedinseattle
View Post
in reference to the man card issue, let me clarify it for everyone, " If a man builds a 1000 bridges and sucks one cock, that doesnt make him a bridge builder, it makes him a cock sucker..."
My bike is the fattest and slowest of all the G2s
Track Day Rider
Join Date: Aug 2011
Location: Earth
Posts: 214
roka10r...i want to touch your bike....with my peepee...
---
Sorry guys..she's playing hard to get
Squid
Join Date: Jan 2008
Location: Fayetteville NC
Posts: 19
Quote:
For whatever reason Gen2 is the most hated within the zx10r family?
All you hear is the gen1 is better, gen3 is better, gen4 is better this an that! It's like the albino sibling in the family!
But on the streets an in the REAL world people seem to love the gen2!
Well at least mine anyway!
IMO....gen2 is still the best looking zx10r to date!
Amen my dude.....Amen
......
Track Day Rider
Join Date: Feb 2008
Location: SoCal
Posts: 237
Lotta nice G2s... Just did some anodizing on mine: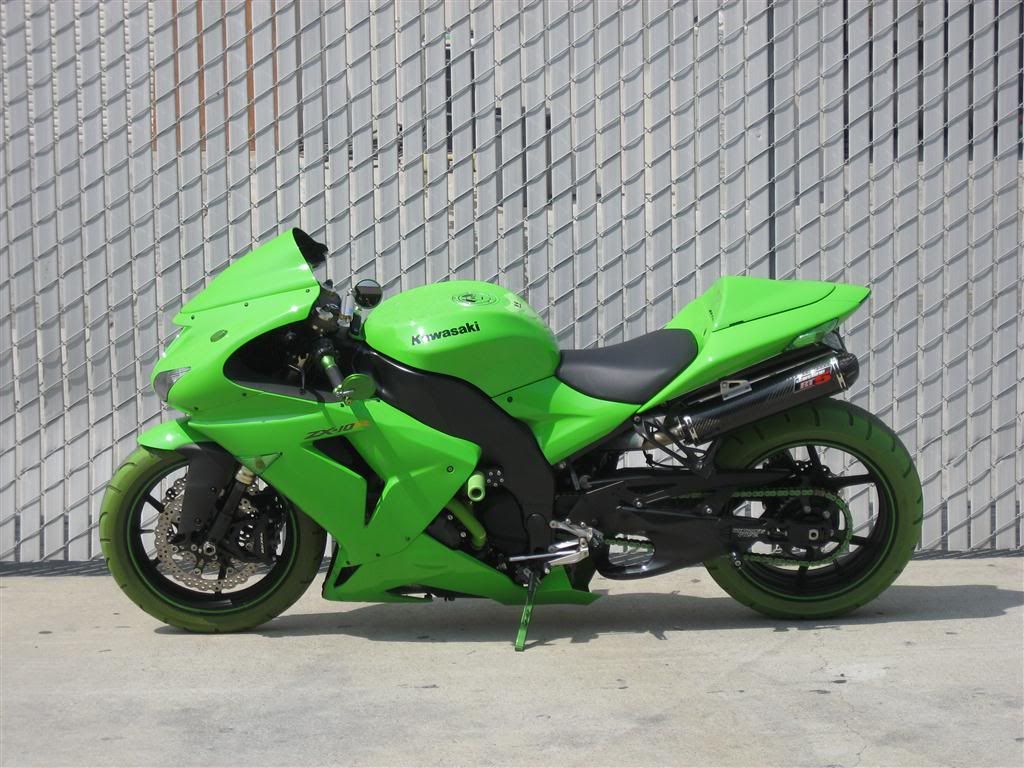 Heres a couple pics of mine
---
sorry they kinda suck took them on my phone
---
1999 Honda XR100
1998 Yamaha RT180
1993 Yamaha YZ250r
2005 Yamaha YZ250r
2007 ZX10R SE- Competition Werkes Gp race exhaust, gipro/atre, Puig DB windscreen, Pazzo shorty levers, Powerbronze Racing hugger, and more to come!
i like the Gen 2's with the shorty pipe
---
------------
Taimed Beast
------------
GP Star
Join Date: Jan 2008
Location: Somerset WI
Posts: 2,970
Here's my 07 SE
---
Currently Active Users Viewing This Thread: 1

(0 members and 1 guests)