Love the white. Can't wait to white mine out. I think it'll look good with the red se wheels. Thats whats planed for this winter
This is my baby.... Mainly stock, ive only had it 2 weeks but i've already cleared the baffles out. eliminated the butterfly valve and cleaned out the cat..... Only restriction still remaining is the secondary butterflies.. PCIII coming soon and looking at a paint overhaul this winter as well as powdercoating wheels.. thinking florescent (safety yellow) and black but dam its gonna be bright!! as well as new pipes.... or pipe. cant decide between duals and single yet.....sorry if the pics are still huge.. i have a galaxy note and am still trying to get the hang of downsizing pics that are like 3224x4835 or some crazy junk!
old pics. have a lot more done to it but you get the idea.
[IMG]
[/IMG]
[IMG]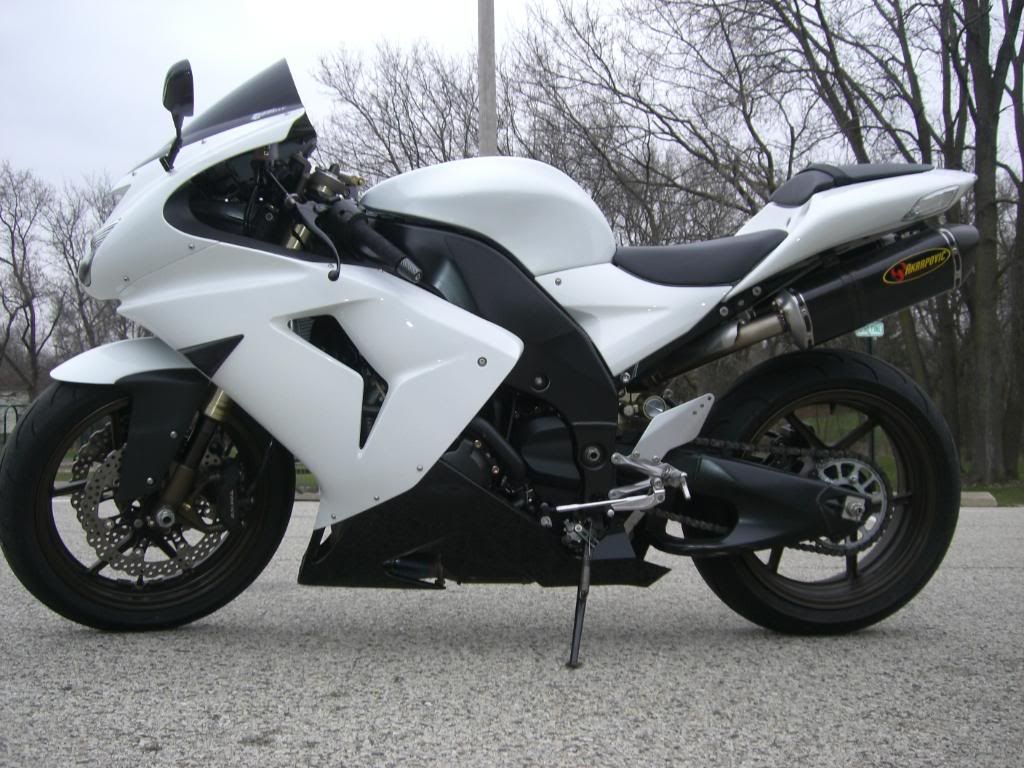 [/IMG]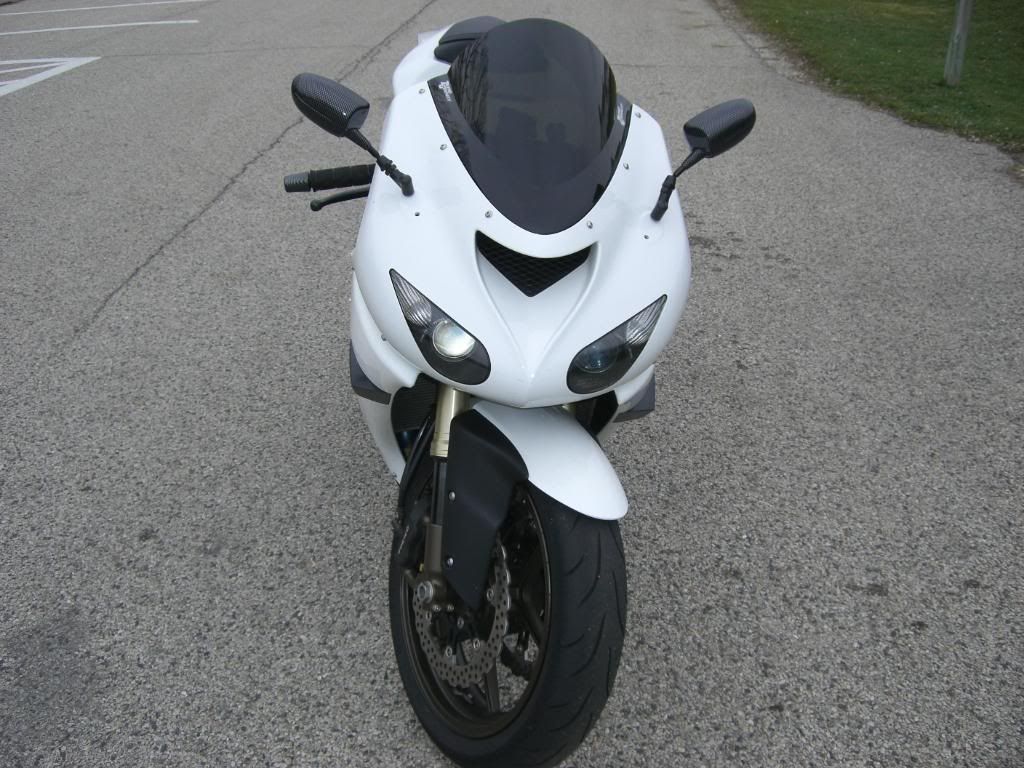 Street Rider
Join Date: Mar 2007
Location: Liverpool
Posts: 57
Mine, re painted from titanium, 08 arm, ZZR14 calipers, Hel brake lines and Racefit can .
---
Rules are for the obedience of fools and the guidance of wise men.
---
Last edited by andicog; 10-17-2012 at

11:20 AM

.
WSB Rider
Join Date: Aug 2010
Location: Tacoma, WA
Posts: 672
Quote:
The first pic is of her when i just got her now she looks a bit different. enjoy. The red one is my friends. He bought it a week after i got mine. They both are 07's and both only have 4k miles on them.
I am likeing the shortned low mount stock exhaust set up.
---
How hard is it to keep those white bikes clean? I want a white bike but im not too sure if it'll be just much cleaning as when i had my last bike with all that chrome shit lol.
If you didnt see my thread here's pics of my gen2, still waiting to get the title transferred so i can get some riding time in on this beast!
Quote:
How hard is it to keep those white bikes clean?
In my experience, anything white (ie: my truck and R1) appear to show the least amount of dirt/dust than darker colors. Black is by far the hardest to keep looking clean.
Side note: Kawi green is right up there with white too. Love that!
Sent from my iPhone using
Motorcycle.com App
---
What is best in life?..
TO CRUSH YOUR ENEMIES, TO SEE THEM DRIVEN BEFORE YOU, AND TO HEAR THE LAMENTATIONS OF THEIR WOMEN.
White isn't hard at all too keep clean. I agree with stealth completely. Black is by far the hardest. Black and darker colors show scratches and swirl marks like a sore thumb.
Currently Active Users Viewing This Thread: 1

(0 members and 1 guests)