Quote:
Idk how accurate the scale was.

They usually weight cars at that scale.
It goes by 5 pounds
Showed 415 in the kawi
430 for my friends 99 r1
and 450 for my 02 954

All in the same day
Theres no way the cbr 954 was heavier than both of those bikes,especially the zx10.
---
,
Squid
Join Date: Oct 2007
Location: Scotland UK
Posts: 48
Quote:
Your so call speed holes that kawasaki forgot to add don't help at all in fact you're losing horribly. I don't think you understand how aerodynamics work. Same goes for your license plate. Those holes create turbulent air flow (vortices) which creates drag along the trailing edges which slows you down. I mean I give you credit for trying and everything but you clearly don't have the equipment to do what you want by a long shot.
? i musta missed that thread lol
Quote:
Theres no way the cbr 954 was heavier than both of those bikes,especially the zx10.
Sport rider says the '02 954rr wet is 430, may be his has saddle bags.
Shervin.

I think it would help if you slowed down and structured your thoughts in a more gooder way of talking.


Until then most will think of you as a "ra'tard"


---
Hey, Kiss my ass!!!
I'm from Texas, It's more Gooder!! What country are you from?
2006 solar yellow-sold to Usmcjohn1148, purchased back from UsmcJohn. She is home now.
How many times can the mighty "SHERVIN" refer to himself in third person?
You are a legend in your own mind, like Kobe, Shaq or T.O.
Kid......
LOL
---
Hey, Kiss my ass!!!
I'm from Texas, It's more Gooder!! What country are you from?
2006 solar yellow-sold to Usmcjohn1148, purchased back from UsmcJohn. She is home now.
---
Last edited by Hawk Baron; 02-01-2010 at

03:03 PM

.
Any year ZX-10 will get you to felony speed in 2 seconds, I can't understand why the obsession with grams... Just go to the bathroom before a ride and you've shaved off more weight than getting $1000 worth of replacement titanium bolts.

I find the idea of weight savings as just a nice "fringe" benefit of making handling changes like suspension or feel and control changes like aftermarket rearsets that are more ergonomic and effective for you. Now, if you can shave off something like 15 pounds by going stock to Akra evo exhaust, that's something to smile at least broadly about :)

Once I was at a light next to a Ferrari Mondial. I didn't realize that he wanted to race to the next light until our light turned green and he sped off... The thing is that I gave the throttle a twist and beat him to the next light seemingly with little to no effort. It didn't even really feel "intense" to me. There is something about a nice sportbike that just takes all the enthusiasm out of exotic supercars. (that's a big money savings too!)

I can't believe that anyone that fills their gas tank to full can still be obsessed by minute weight savings... If a person never put more than a gallon of gas in the bike ever, then I could understand the obsession, but there is so much variability in bike weight just from the gas and what you had for dinner that anything less than multiple pounds seems odd to consider, and even multiple pounds is odd to consider at that.

Forget how much the bike weighs. it's light enough :)

I saw a cartoon once, that I can no longer find, I think it sums it up nicely. It went like this:

HOW THE INTERNET WORKS:

You post interesting and useful things and other people reply with other interesting and useful things that you may find valuable.

You post bullshit, and everyone makes fun of you.

:)
---
Last edited by Feanor; 02-01-2010 at

03:32 PM

.
That clown Shirvin gives team green a bad name, get the hell off Kawasaki and step on a land mine. Biggest assclown I have EVER seen.
If you are that concerned about weight get one of these.
250 or so wet.
you probably ride like you belong on one of these.
So your "modded" '05 10r will be fine as is dry or wet.
---
Hey, Kiss my ass!!!
I'm from Texas, It's more Gooder!! What country are you from?
2006 solar yellow-sold to Usmcjohn1148, purchased back from UsmcJohn. She is home now.
Quote:
If you are that concerned about weight get one of these.
250 or so wet.
you probably ride like you belong on one of these.
So your "modded" '05 10r will be fine as is dry or wet.
I love getting out on my KDX! There is something so gratifying about riding a motorcycle that you can pick back up with one hand :)
omg I got bored and found this LOL.


About ShervinRRR / Shervin ReZaiY
Photostream

I am hot. I am sexy. I am cool. I am sweet. I am funny. I am serious. I am unbelivable. I am impossible some times. i am down to earth. i am generous sometimes. I am nauthy and i have high high high feelings,expectataions and unlimited mind.
I had 17 fatal accidents and involved in more than 1000 small collision. I had more than 100 traffic tickets in my life. I escaped from police 18 times mirror to mirror and i did it just to challenge my driving skills when i was young and when i was in my country. I also got the highest traffic ticket fee from a court because i dueled with a car in the street (I didn't want to do, the other guy was pushing me and he started it. When i was finishing him he ran to police and there was a husband wife with a small baby in hand so i stopped. I also trained many people and help many (atleast 100) to get their driver liecence that i am proud of. I have trained 14 years old to drive and 72 years old to drive. I don't train people under 18years old, that 14 yo asked me many times and cried so i decided to teach him. I drove all type of cars, different class,different shape, different category, fancy gearboxes and .... I got my driver licence on my 18th birthday and i got a racing driver licence from Rally Fedration in Mashad when i was 19. I was involved in many official races and i won but there were no medal by the time i was racing In Mashad (between 1999 to 2003). I also worked as a ambulace driver, private driver, and tow truck driver.
I say all this becasue i want to give anybody who drive some advise. I did many mistakes and now i understand how risky there were and how dangeours they could became but thanks God nothing bad happened and today i am more mature and i don't drive fast in the street to satisfy myself becasue i am thinking there might be a woman (or man) crossing the street or there might be an older driver infront of me and get scared of my driving. Plus there are people in the houses sleeping or people who are ill or patients who get offence or scared from hearing an agressive move. I am 28 years old and i don't like to drive fast in the street any more. I plan to go to tracks and different races and challenge my self there. The defenition of a prefect driver doesnot come in one sentence or one page; There will be pages to define a prefect driver. However in my oponion a good driver is a driver who always has control on the car and directs the car in a safe way for others outside of the car, for passengers, for car, and for him self.
A good driver pay full attention to driving.
A good driver looks at the panel to see if a turn signal is on unwanted. to check the light engine and other hazard lights, and to check the oil, fuel and temperture of the car, consequently.
A good driver checks his car reguarly. Check means tires, oil, brakes, engine, and etc....
A good driver always watch out for mistakes of others.
A good driver does not go for limits on the normal roads (all roads execpt race tracks)
A good driver check his mirros again and again when he drives.
A good driver does not drive more than 90km/h (55miph) in the city regardless how good he is. (it 's a city! it's not the matter of one driver, it's the matter of drivers, and kids, and children and intersections and ....
A good driver always put some space and time for the move he is making so anything in his caculation changes he has time and space to put everything together.
A good driver never act emotional on driving (NEVER)
A good driver always respect other drivers as well.
the things I am writing right now all came from my experience. I was involved in accident in order to learn many of them. When I was reading the DMV book for driver licence in United States, every single in the book was my one skill that i learn by experience. I respect the rules not becasue i am scared of somebody, i respect the rules becasue i understand the rules; Many damages came until that certain rule become mandetory for every body, many accidents happedn, some people died, and....
A good driver or rider take the steering wheel or handlebar with both hands and from outside of the steering wheel.
A good driver always take the driving seriously.
A good driver is NOT the person who make the least time to pass a distance; A good driver is a diver who make sure he will pass the distance.
An exprienced driver has less gear change, brake, gas, and maneuver compare to unexperienced driver.
A good driver put less pressure on the vehicle and it's parts.
An experienced driver get more MPG, more life of tires,brakes, gear box, engine and every thing else in the vehicle compare to unexperienced driver.
A good driver is always ready to stop the vehicle at any moment.



************************

I did help many people in many ways that i am proud of. One of them was to check a vehicle if it is a good choice to buy. Since i want to help more people and my time in this world is so limited i write some tips about checking a vehicle before buying.



* If you don't know much about mechanical parts or don't have sales talents only purchase vehicles with clean titles.
*Do not buy any vehicle without title. Remember! the registration is not title of the car. The registeration is just a permet of the vehicle to trasport in the country. (A registeration has the licence plate, kind, make and model and other information of the vehicle and the vin#/Serial # but it is not valid for owning at all. A title is a paper document that indicates information about the vehicle and it's owner. Donot buy a vehicle with a copied title. Do not trust somebody who is asking for the price when he is giving you a registeration and his driver licence.

*If you are not a mechanic or don't have a mechanic for your self do not buy a car that it's engine does not run.

* When you go to see the vehicle (car, truck, motorcycle, etc...), take a round around the vehicle and search for dents,scratches, broken light or cracks on any glass, search for bents on rims as well. Remember that if there is any damage to the body of the car that you do like, it needs to be repaired and it costs money so always try to go with the vehicles with no body damage.
---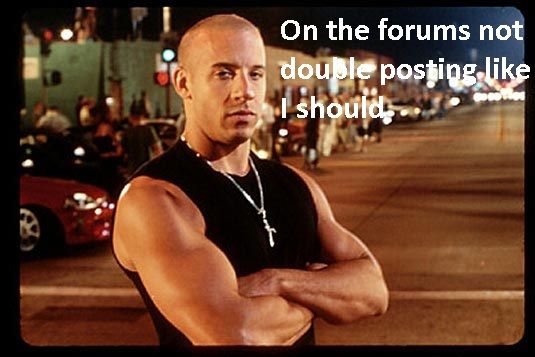 Currently Active Users Viewing This Thread: 1

(0 members and 1 guests)