Squid
Join Date: Oct 2017
Posts: 5
Ok I found a lil time to troubleshoot and doesn't seem to be missing on any cylinder , temps outta head was relatively close together... So next test was fuel pump, and not sure how to test pressure on it but tested flow rate and according to owners manual it's NB ñ a bit short.. manual says 2.4oz (per 4 sec. Turn of key) and I'm under 2 oz and pressure although not measured seems weak, manual says 44 psi I believe, and mine was basically dribbling into measuring cup.. thinking about replacing pump but would like some suggestions or if this was normal... Thanks again
WSB Rider
Join Date: Jun 2013
Location: Michigan
Posts: 608
Replace it
---
2013 10R
2007 650R
2016 10R
Spit on your finger to test the HOT exhaust pipes?!? Just spit on the pipe if you're going that route LOL.

It's your fuel pump, like I said it's common.
.
---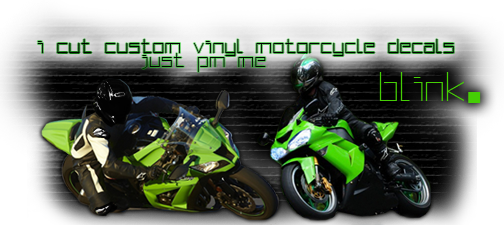 GP Rider
Join Date: Nov 2011
Location: Indianapolis
Posts: 1,921
---
*Official winner of one Riflemans 1/5 insert

"Stop being such a Sheila, Peter" - Peter's Dad
Champion Rider
Join Date: Aug 2008
Location: Riverview, FL
Posts: 349
I had the same issue. I can't find the thread but there was one saying to open up the kickstand switch because sometimes moisture gets in there and somehow causes it to freak out at 8k. The bike thinks the stand is down so it cuts the power. Open up the kickstand switch, clean it up, and see if that works for you. It was the weirdest thing I heard, but it was easy to give it a shot and it worked for me.
---
"The world is made of two types of people: riders and everyone else. In a country full of lawsuits, threat levels, child proof caps, rules and regulations, owning a motorcycle is one of the last ways to give the middle finger
to society's expectation that we constantly be caged and protected. We all want our machines to be a representation of ourselves. Those that ride know being on a motorcycle is not just about getting from point A to B."
John Zamora - Super Streetbike
Squid
Join Date: Oct 2017
Posts: 5
Ok update!! Thanks to all first off and I replaced the fuel pump and test drove it yesterday, it seems to be fixed!! Tached on out when I hammered down on it and screamed. . Probably need to have injectors cleaned just by shape of fuel pump pickup sock but all is good , thank everyone for helping me solve this!!!
GP Rider
Join Date: Nov 2011
Location: Indianapolis
Posts: 1,921
Ive used WitchHunter and ProFlow Technologies for cleaning injectors. Both were great, quick turnaround but ProFlow's overall service was better - even nicely #'ed my injectors by engraving for me since i put them in #'ed bags to begin with. Either way its 100 bucks.
---
*Official winner of one Riflemans 1/5 insert

"Stop being such a Sheila, Peter" - Peter's Dad
Currently Active Users Viewing This Thread: 1

(0 members and 1 guests)