GP Rider
Join Date: Sep 2005
Location: Deltona, FL
Posts: 1,523
Quote:
Originally Posted by Sonic 10R
Hill do you need a hug? What brought on the rant?
Probably because a large portion of the server is being sucked up by those ten areas he mentioned. As long as there are newbies, the same questions will be asked over and over and over because very very few people know what a Search button is for.
---
99 ZRX1100 - tons of mods and still slow but FUN /
07 Yami FZ1 for the wifie.
GP Rider
Join Date: Sep 2004
Posts: 1,120
Quote:
Originally Posted by mach_man_187
Tho only thing I would add, Hill, is to set up your suspension BEFORE adding the damper....
:iamwithst I've never had mine get outa hand. I am (up to) 156lbs now on stock suspension. It sux.
I put a damper on my RC51 and it just slowed down the handle'n. Don't get me wrong, the 10 does nod in disagreement from time to time but never outa hand.
Just my .02
Track Day Rider
Join Date: Sep 2005
Location: The Left Coast - Victoria BC
Posts: 144
I just have one question...is there anyway to stop people from coming over to my bike and commenting on how they love the bike, the bling, and some actully like the colour too...
Oh ya I could sell it and buy the latest and greastest
because of the VAST improvements made over my bike...Or I could just buy a HONDA and no would bother to come over anymore, cause they all look and sound the same!
Great post, and excellent summary of our bike...
Btw, I think Chen Chin makes the best tires for this bike
Track Day Rider
Join Date: Oct 2005
Location: wichita,ks
Posts: 137
now thats what you call, gitn her dun!
Still here
Join Date: Apr 2005
Location: S.W. Corner of The Bermuda Triangle.
Posts: 9,059
Ummmm....dare I say TRE? And do I need a powercommander?
Two more eternal topics.
---
Sarah Palin and friends can call it a snow machine all they want but Yamaha, Polaris and Bombardier plus the related magazines all seem to call them Snowmobiles.

Snow machines create snow on ski slopes. Just sayin'
GP Star
Join Date: Jan 2006
Location: Where I lay my head is home...
Posts: 2,577
How about what type of fender eliminator to use? That is one I always see.
Yankee Racer
Join Date: Aug 2004
Location: Indianapolis
Posts: 14,838
Quote:
Originally Posted by trackaddict
Right fuggin on.

11th, if you have to ask stupid questions, you have NOOOOOOOOOOOOO business on a liter bike. FUGGIN NEWBeeS!!!!!!
+100000000000000 to that..lol So how do I paint my windscreen pink???
talker of shite
Join Date: Jun 2005
Location: up ormsgill
Posts: 7,285
Good write up Hill, Kawi should incorporate it into the owners manual
---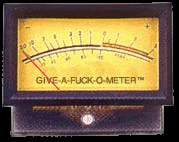 Has anyone seen my marbles ?
GP Star
Join Date: Dec 2005
Location: Michigan
Posts: 2,166
Awsome right up, rep on the way. Now we need to get the chromers and haters to get a long and we will actually be like a nice big Kawi family, with the added foster child. (GV, no offense.) LOL
---
Quote:
Originally Posted by ZXTOM
And there were no multiple levels orscreens, it was just one screen forever! And you could never win! The game just kept getting harder and harder and faster and faster until you died! Just like LIFE!
Currently Active Users Viewing This Thread: 1

(0 members and 1 guests)